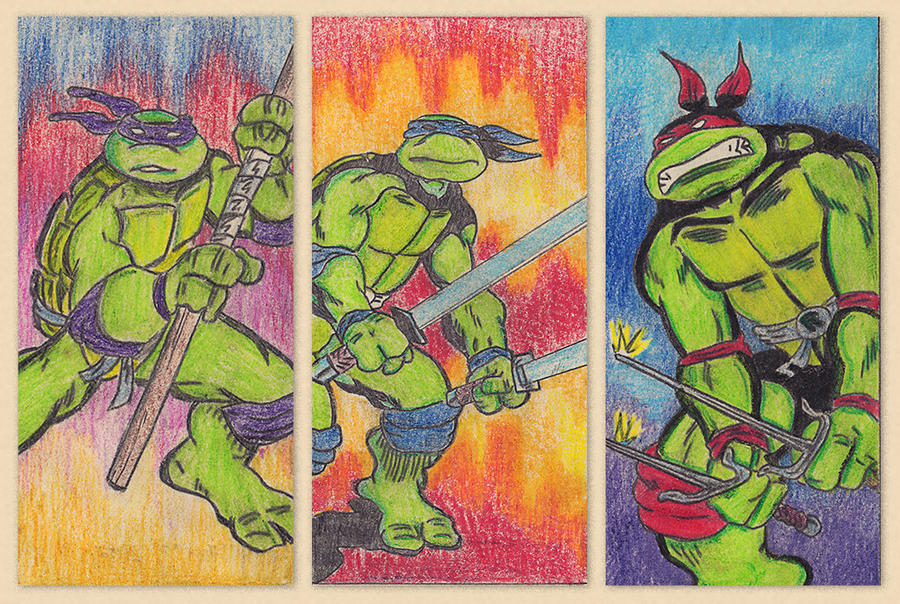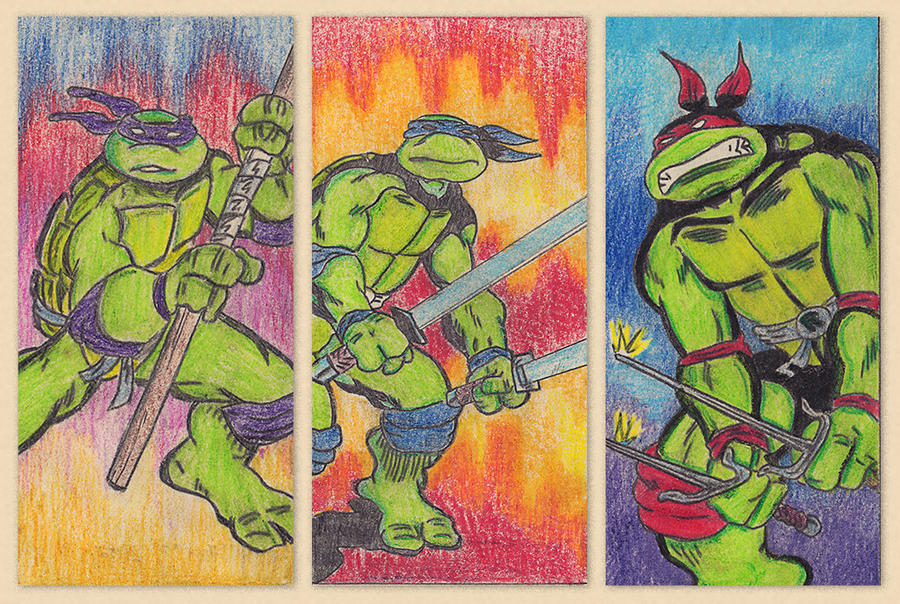 Watch
I drew these ninja turtles back in 2000. 13 years ago, when I was 13 years old. I went back in my hometown for the holidays, and I found some old drawings of mine, some of them even older than this. Unfortunately, I didn't find Raphael, I can't even remember if I drew him too, or I just lost the drawing.
Anyway, Donatello, Leonardo and Raphael, colored pencils on paper.

michelangelo was the nun chucks xD jus saying c: I love it btw!
Reply