In my Google Scholar alerts today I found this.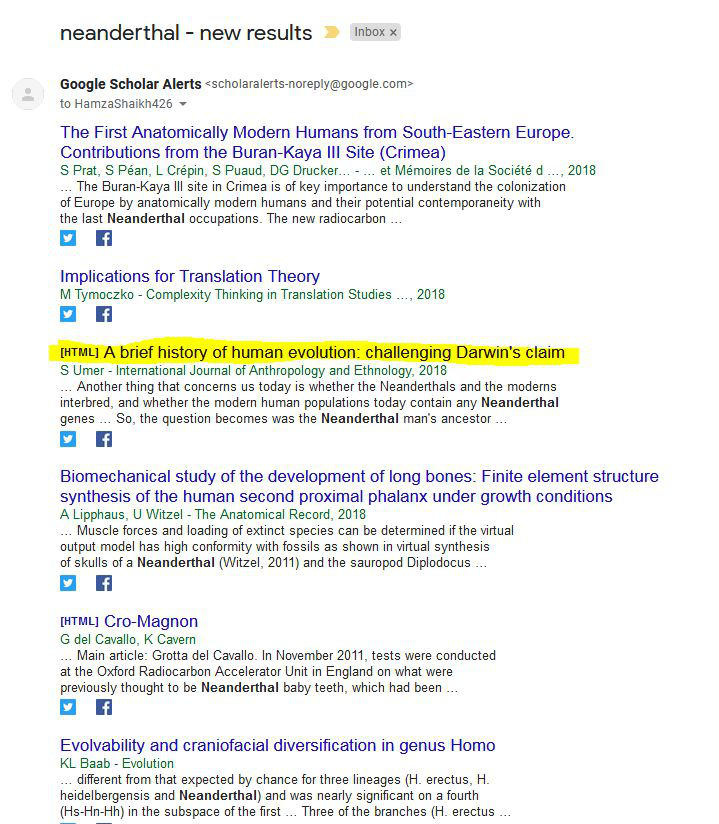 It had an interesting title, so I decided to give it a read....
Turns out the author was a Pakistani creationist... who attempted to "refute" Darwin's claim that humans had evolved from other animals.


Turns out much of the information given about the history of mankind according to "evolutionists" was rather accurate, if a little dated, but there were glaring flaws and outright lies littered here and there, she goes through and includes images of various transitional hominins and then goes on to claim that "there are no signs of any intermediate forms found in the fossil records". She keeps talking about the various aspects of human behaviour which are apparently unique to us and create an unbridgeable gap between us and the other animals, disregards the presence of many of these traits in the fossil hominins, and she even goes on to quote the great tycoon Harun Yahya himself in support of her position, in addition to making the same quotemines as him and then some.
All in all this was pretty shit, and I have no clue as to how this was allowed to be published, but hey. Entertainment ftw.