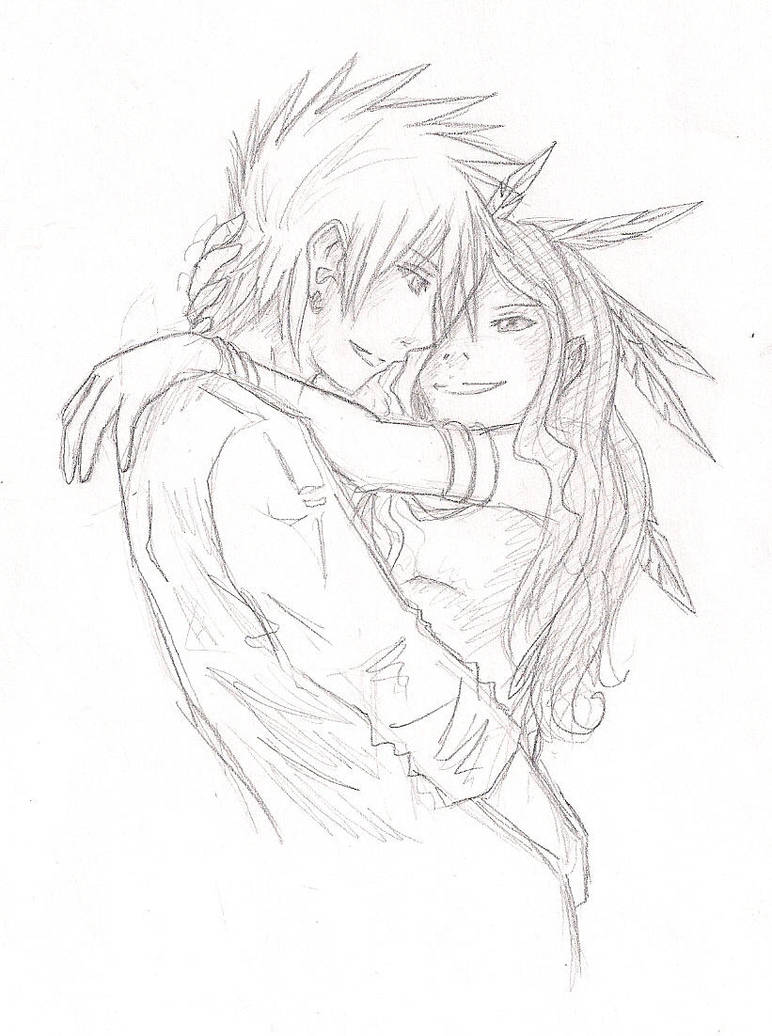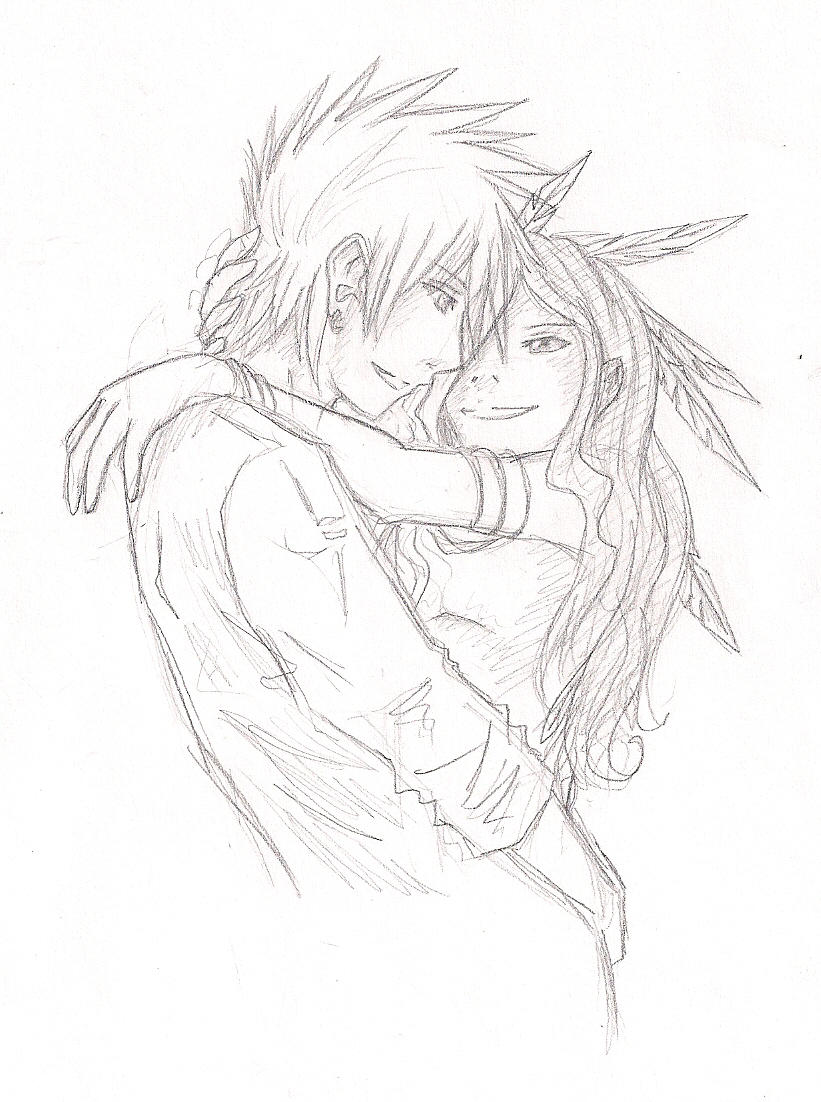 So Raire and I started talking about a title for this. And we started making jokes off each other but they weren't really connecting and it sparked a lot of misunderstanding and frustration. At least I didn't name it "DOOM." Lawl
I don't think I've EVER drawn romance before.

Seriously. My entire life. But this week is epic drawing success week, which is like...the week long season to try new things.
Is it just me or does color seem to ruin my sketches?
Citlali = Raire's
Nath = mine

yay for epic drawing success week

*is scanning today; will send you stuff you've drawn on my papers later*
Reply

Your styles have their variances but were similar enough to make the picture cohesive. Super!

Reply

>D I drew the whole thing, silly. It just happened that both their faces are at angles that I am NOT used to using. T_T
Reply

AHHH i'm so embarassed. It looked like it was one person drawing it... but then i saw that there were two names and i got confuzzled.
Reply

really cool! ill get my thingy done soon i promise XD lol i love the title XDDD >> nath sucks at titling huh? XD
Reply

Your art look excellent coloured... And it just just as amazing, when it's not.

Reply

I can't believe you actually named it this XD

It looks gorgeous. I'll prob'ly slap some colours on later : D When I find the tiiiiime

*huggles the nathcit* D'awww : D

*has an attack from the cuteness.
Reply

Reply
Reply