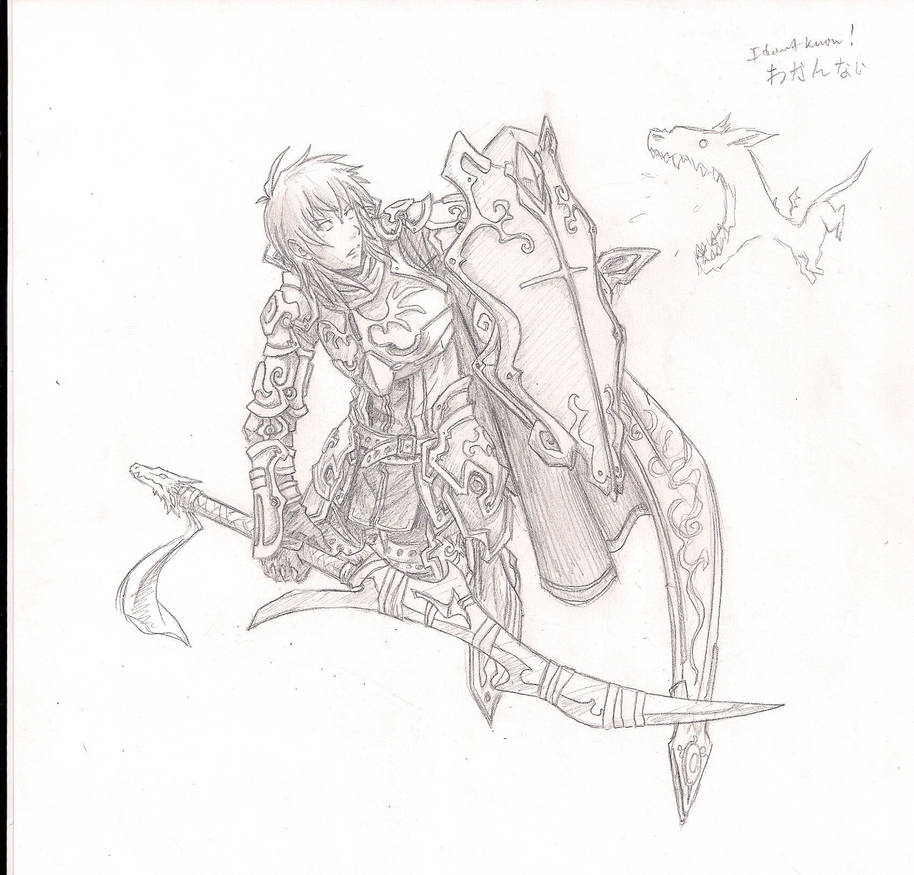 RONAN?!?!
Clearly I've been playing too much Grand Chase.
I erased the legs. They made me angry. =/
It's a WIP because I MIGHT...............photoshop it.

"wakannai"

use kanji. ;__;
Reply
wtf. that's the most retarded dragon-dog-thingy i've ever seen... XD

niiiiiice. |D
Reply

>_> Your face is the most retarded animal I've ever seen.
Reply

he has no legs o_O i thought he was crouching >>
Reply

O_O He doesn't look like he's crouching at all. Unless both his legs were amputated at around mid-thigh.
Reply

Loving the armor

Reply

How much do you suppose it weighs? =3=
Reply

Haha

I suppose not much if it's actually made out of foam or something. 8D
Reply

No. It's made of pure evil. o_O Which is the same as saying "it's 3 AM and I have to go to bed now so that when spring break ends I'll be back to my normal schedule"
Reply

wow this is really cool! i love the little dragon plz photoshop it!!
Reply

xD It's not a dragon, it's a dog...O_o...of some sort. It flies and spits lye.
Reply

its a hybred! ....dog-dragon-spitter thing ...UP FOR ADOPTION!
Reply