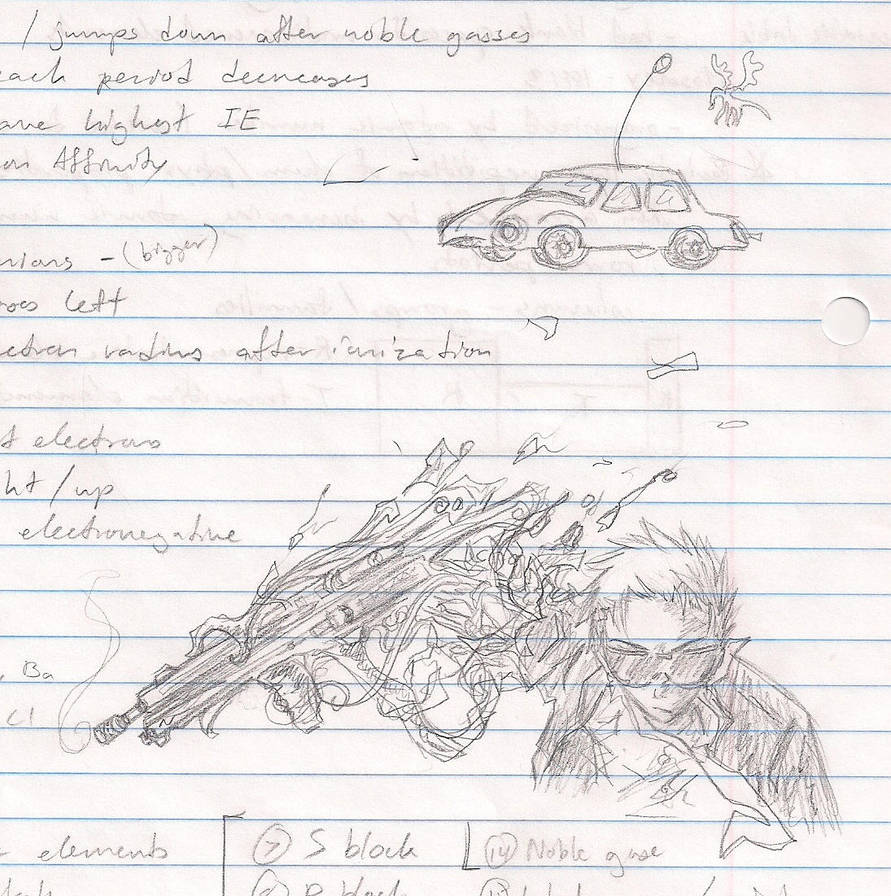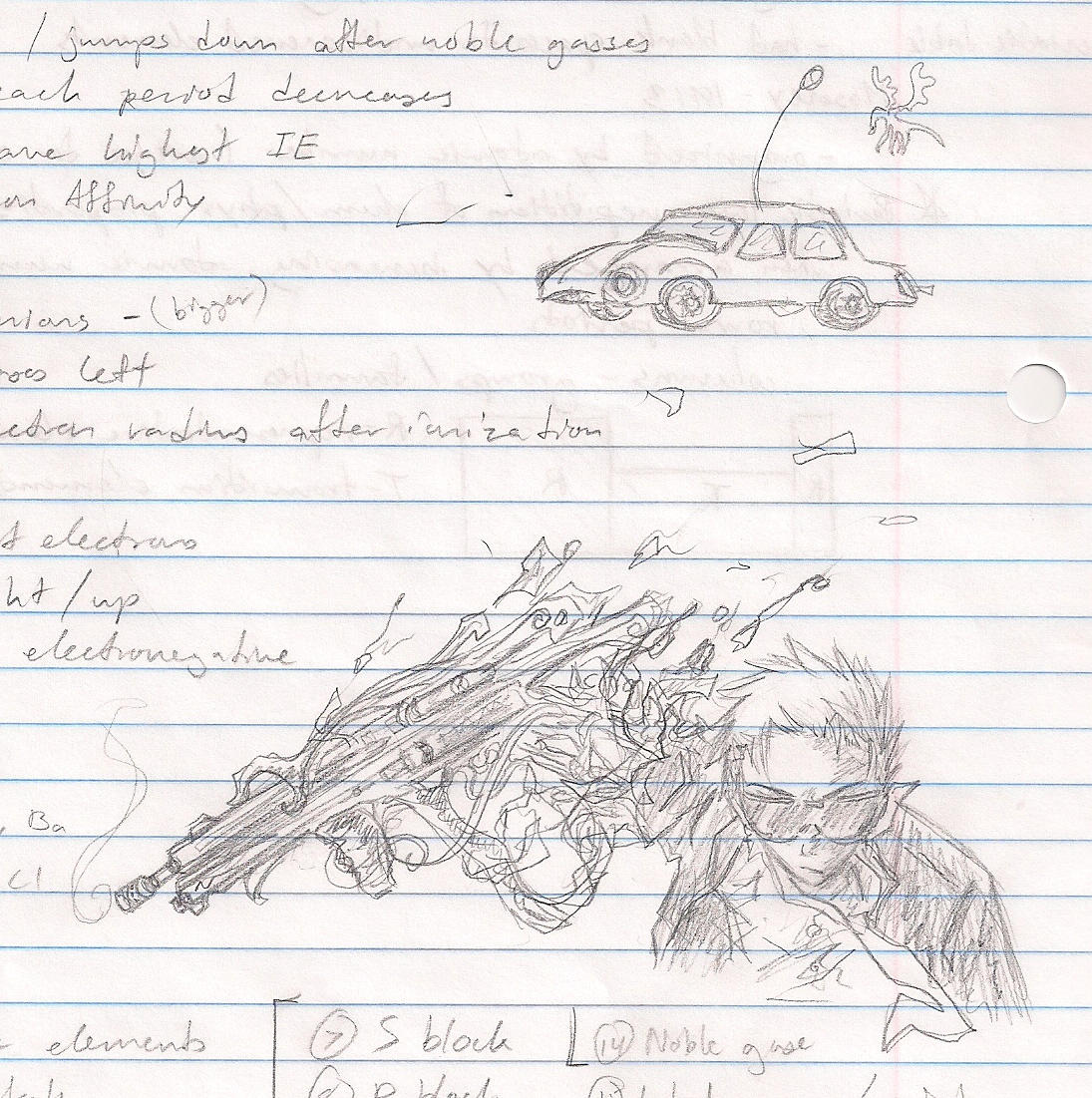 Top: It's...a car. With an antenna I guess. And this other thing.
Bottom: An OC. I may or may not rp him at a site that may or may not be under construction. It's supposed to look like his sleeve is tearing off. I've been experimenting a lot with stuff like that. =/ I won't say anything about him because I don't think you give a crap and because his profile is still a WIP. If you want to see it though, note me. And honestly, I don't know how a gun is supposed to look.
Speaking of profiles...
"Your results did not clearly reveal one Personality Profile. Don't worry! This happens for some very good reasons (and certainly doesn't mean that you don't have a Personality Profile!). You just have to work a little harder to determine yours. We suggest you re-take the Self Discovery Assessment, but this time do it with either a friend or family member who knows you well. As you answer each question, discuss how your self-perceptions may differ from their perception of you.
To re-take the assessment, please click the "Continue" button below."

This site is supposed to help me choose a college...
|D if i had to put all my notebook doodles on da, i think one gallery might not be enough...

meh. i like that oc. because glasses RULE. >D
and the antenna car thing is so retarded it's funny... XD in a good way... >> ... kinda... ¬¬
Reply

...If you were a freshman at my school I would bully you every day.

Reply

XD rofl.

>> I got a similar result for the personality profile thing I had to do for my school. =.=''
Reply

ahahaha....thx..u made me crack up with the .."thats.... a car...with a antenna. And that other thing".


phew.....well....thats exactly wat we shud do in skool....no one shud give a damn about wat e=mc2 is -_-....sigh...wats this class?
Reply

Reply

ahhh...i got grade 12 chem ....sigh...i hate Stoicheometry
Reply

o_o Are you kidding? I LOVE stoichiometry. It's so straightforward. xD I hate quantum physics.
Reply

i no it is straight forward...but its like..freakin everywere...gets booring...

..i don like finding the Molar Concentration ....n we are still doin review ;S...
will start Organic Chemistry soon.....
Quantum Physics...havent learned that yet :S...i wanna learn it...sounds pretty cool!
Reply

>D NO. Anything having to do with subatomic particles is stupid.

I like organic chem...just because I like bio. -nerd alert-
Reply

lol...i guess ...ill have to find out i suppose

...
aww..i don like bio...cuz i don give a shit bout anything happening in the human body or the environmental crap

..i don no...i dont need bio so i don like

!! meheheh...
Reply
Exactly what school is meant for: doodling.
Reply