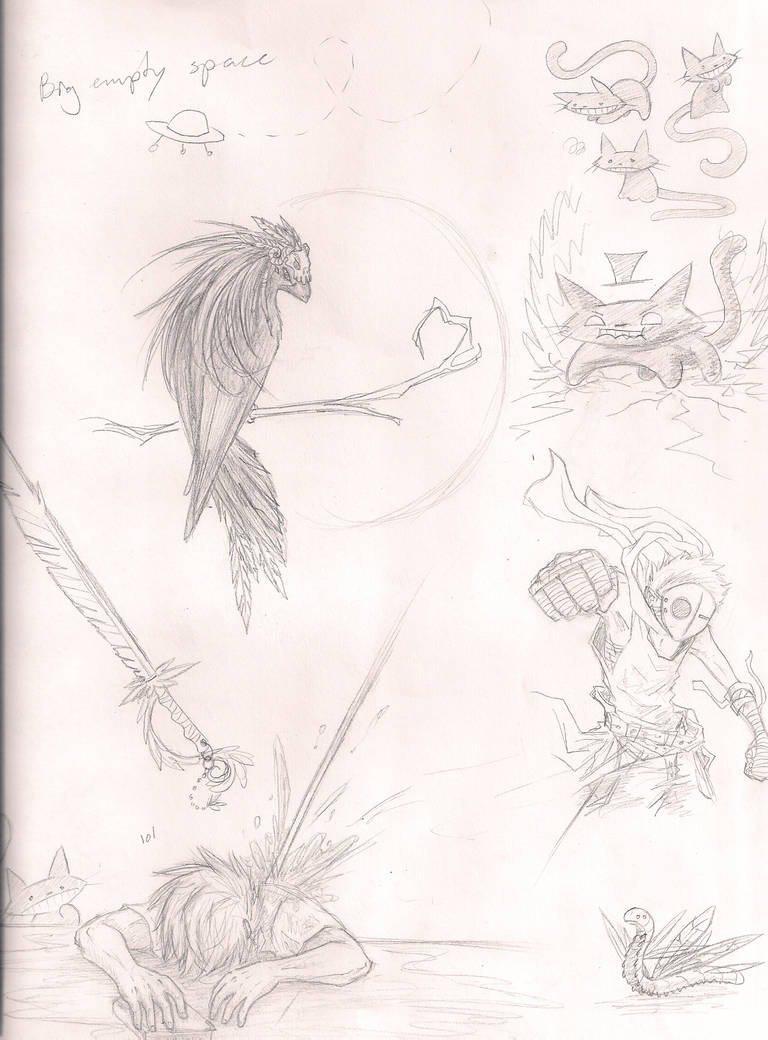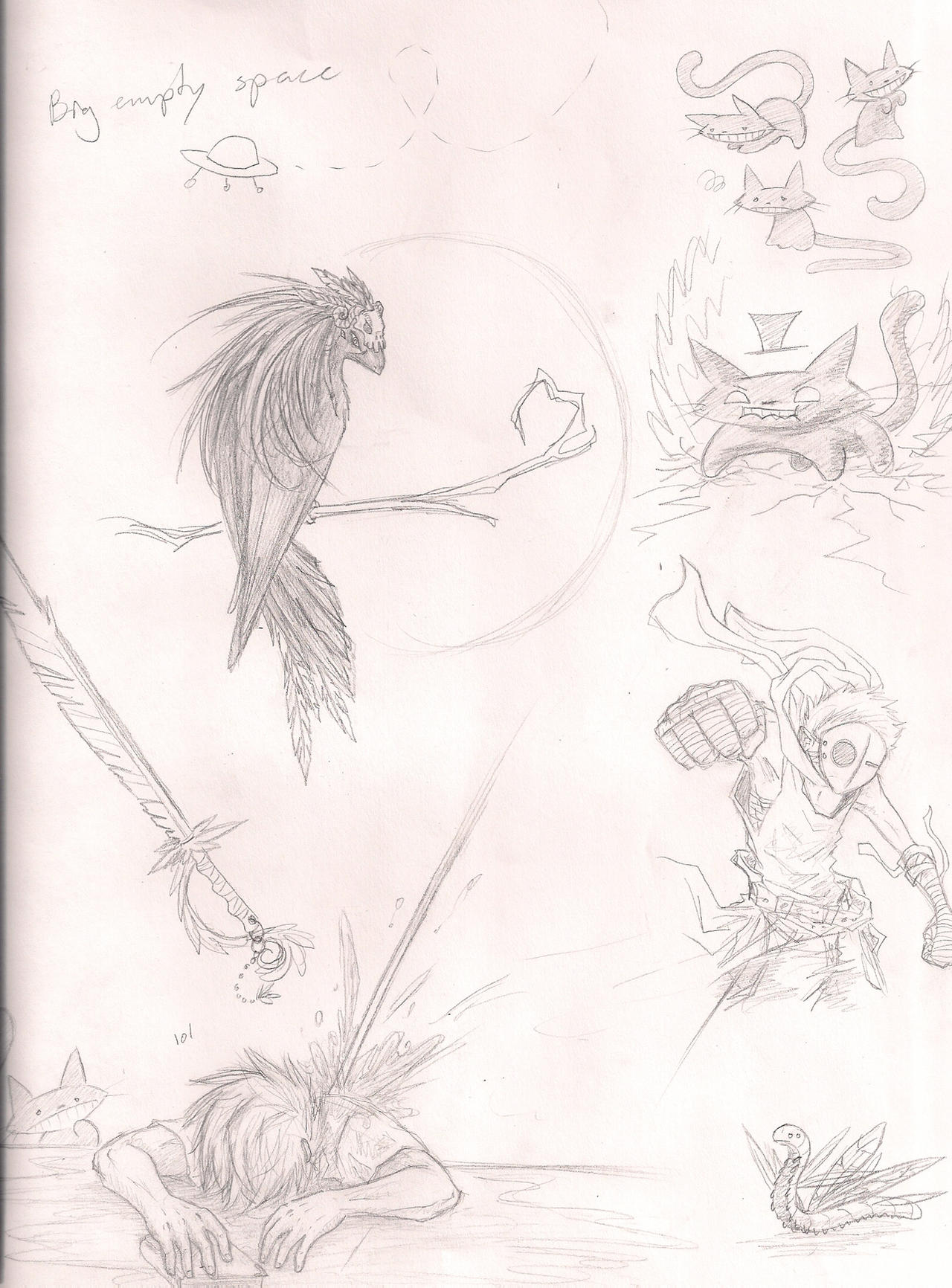 I was going to number the drawings and explain them one by one........but most of these don't really have an explanation.

This is just me experimenting with certain.....elements. And having some stupid fun at the same time.

Top right: CALVIN CORNER.

Bottom left: Nath. Dead. Woohoo. Shake that speare. The book was supposed to be Romeo and Juliet. But the pun isn't funny anymore. I guess we'll leave the speare where it is.

The rest is just random stuff.