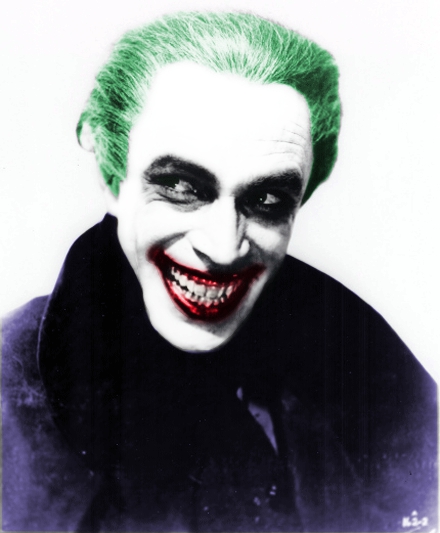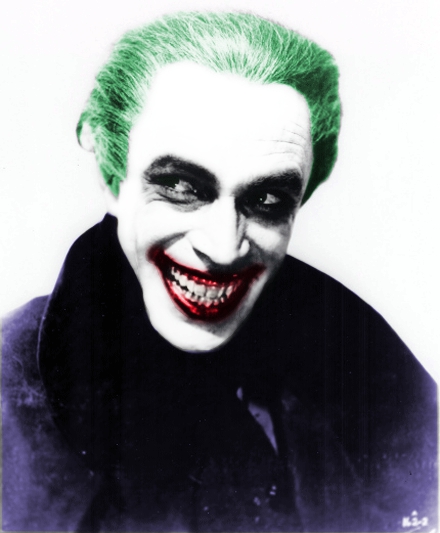 Watch
This probably has been done before, but I wan't to give my go at it. This is Conrad Veidt, a German actor who starred in "THE MAN WHO LAUGHS", a movie which helped inspire the DC Comics villain, THE JOKER. Here is Veidt as the character he inspired.... the Joker.

This was done with GIMP.

The Joker is copyrighted to DC Comics/Warner Bros./Whoever.
The Man Who Laughs is likely copyrighted by Universal Studios.
No copyright infringement intended, this is something of an artistic experiment.


I'm still relatively new at doing stuff like this, so some comments are encouraged.