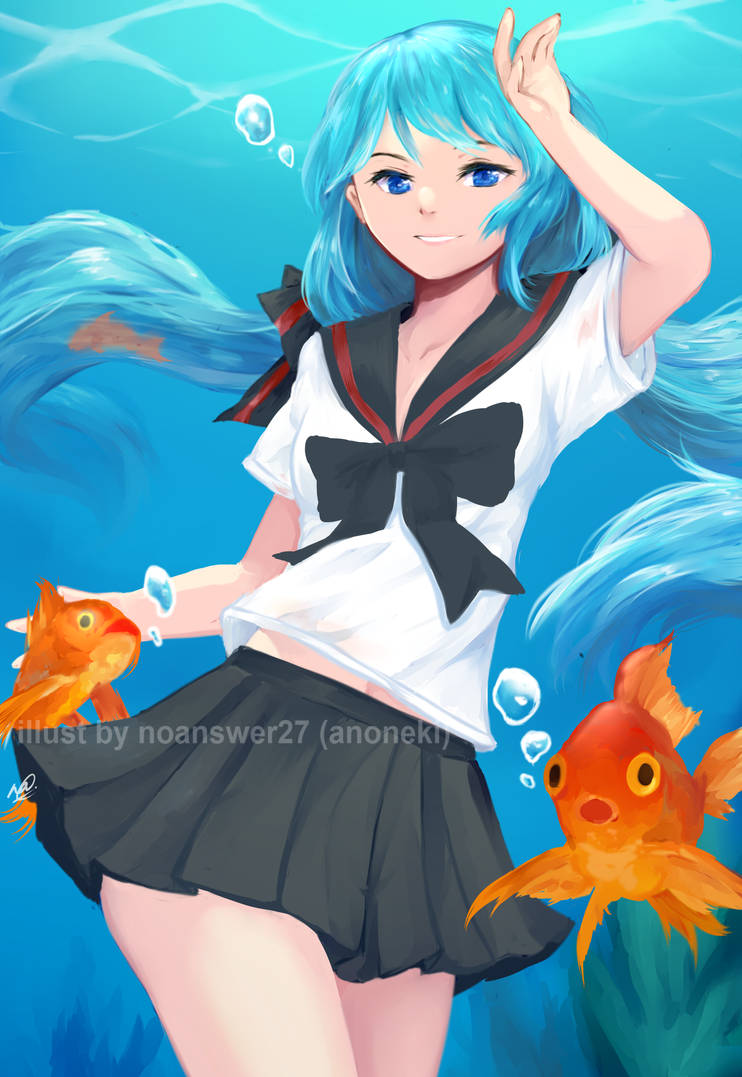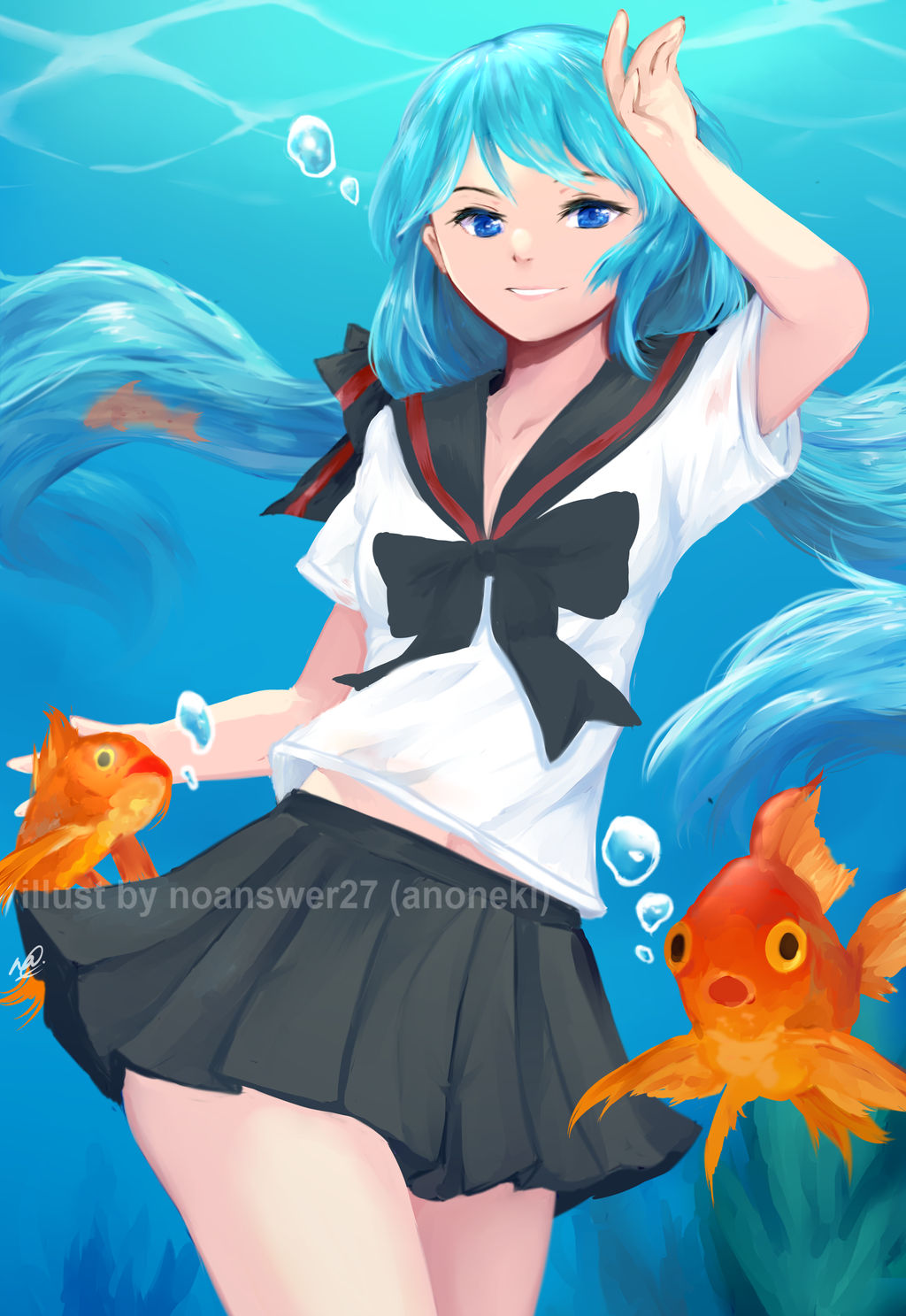 Watch
Speedpaint link: youtu.be/-cAtznp8QFk

So I decided to redraw Bottle Miku. The last time I drew her was like 2 years ago :') It was one of my old speedpaint videos btw

After finished this drawing, I'm quite impressed how much I've improved for the past two years. I remember how I keep changing my drawing style before. Now, I've found my style and I'll try my best to keep improving. ;3c

So yeah, hello to 2018, goodbye to 2017.

Hi

Here's your requested comment from
+ Help Journal + Up. 08-06 +
Does it look professionnal ? It looks good but I think you have to improve a little your coloring style, by making it a little more clean, and also the background. Still you've got good bases and are in the good way

Do you like the colors used ? I love blue so yes

What do you like the most ? I really love those little fishes, they add a cute touch
Do you think that the concept/composition is original ? I saw many underwater girls with fishes drawings so I can't say it's fully original, but still I like this concept
Reply

Reply

wonderfully made <3 <3 <3 I love this style that you have >/////<
Reply

This is amazingly done! Good job!
Reply

Reply

Reply

i lik fish

fihs go blob lbob
hihhhh

undrwatr

bt don miku drown?
no understen
Reply