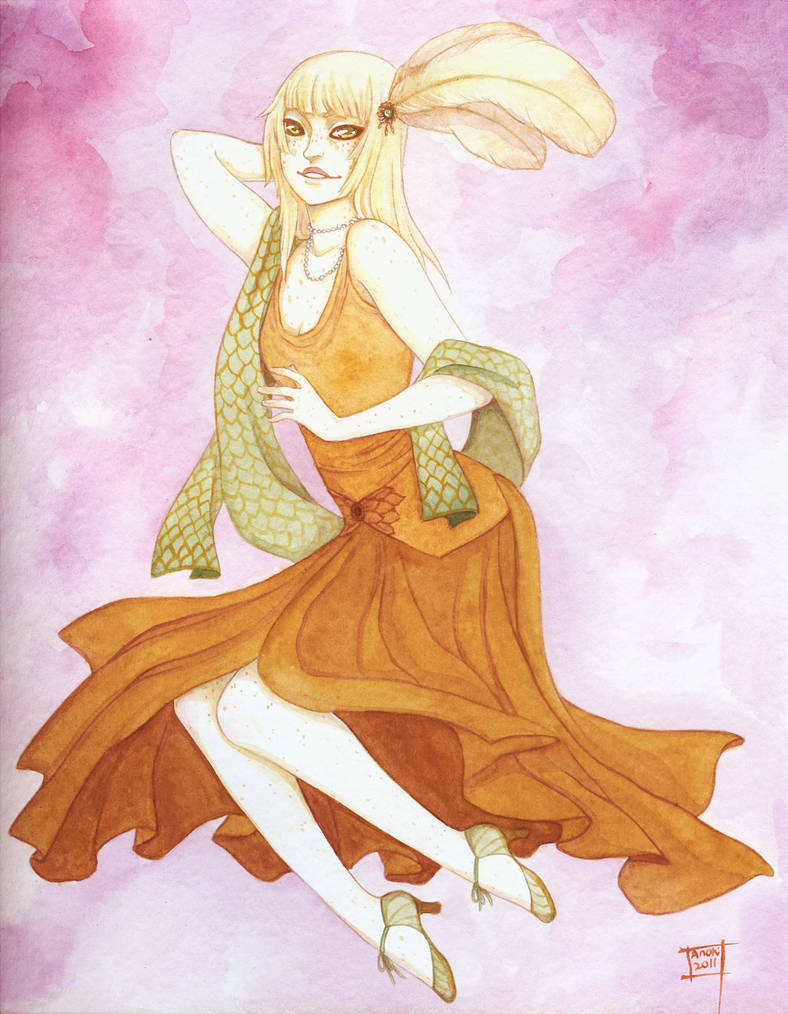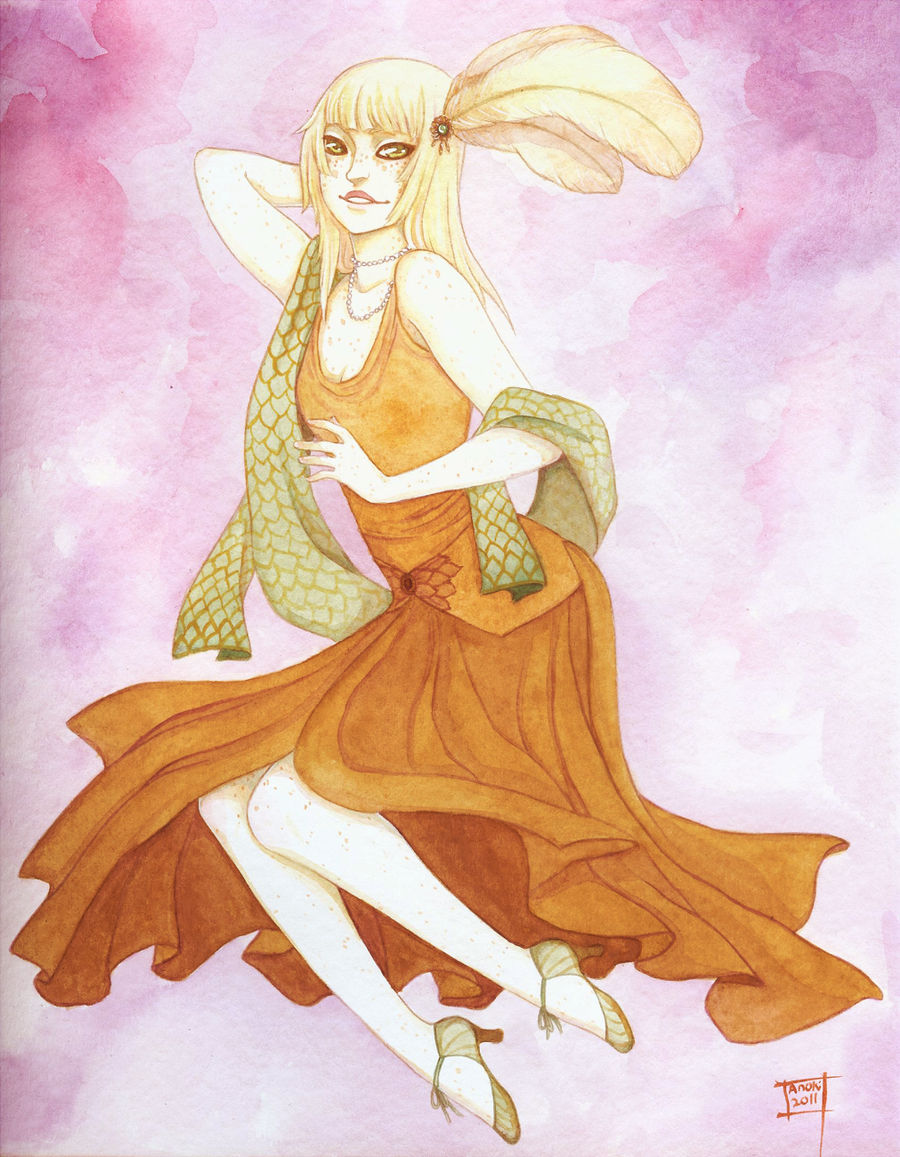 I can't believe my boy got this for me, I've wanted a piece of art by you forEVER, seriously.

Thank you so much for all the work done on it! I love the way you've done her hair and ADORE the style of her eyes and mouth.

I really love the clothing too! She is so ready to go dancing. I really like that the scarf has a snakeskin pattern on it, it really suits her character.

And eee, the freckles look amazing! - Ah, and I want those shoes too.

Just gorgeous, thank you so much!
Reply

Reply