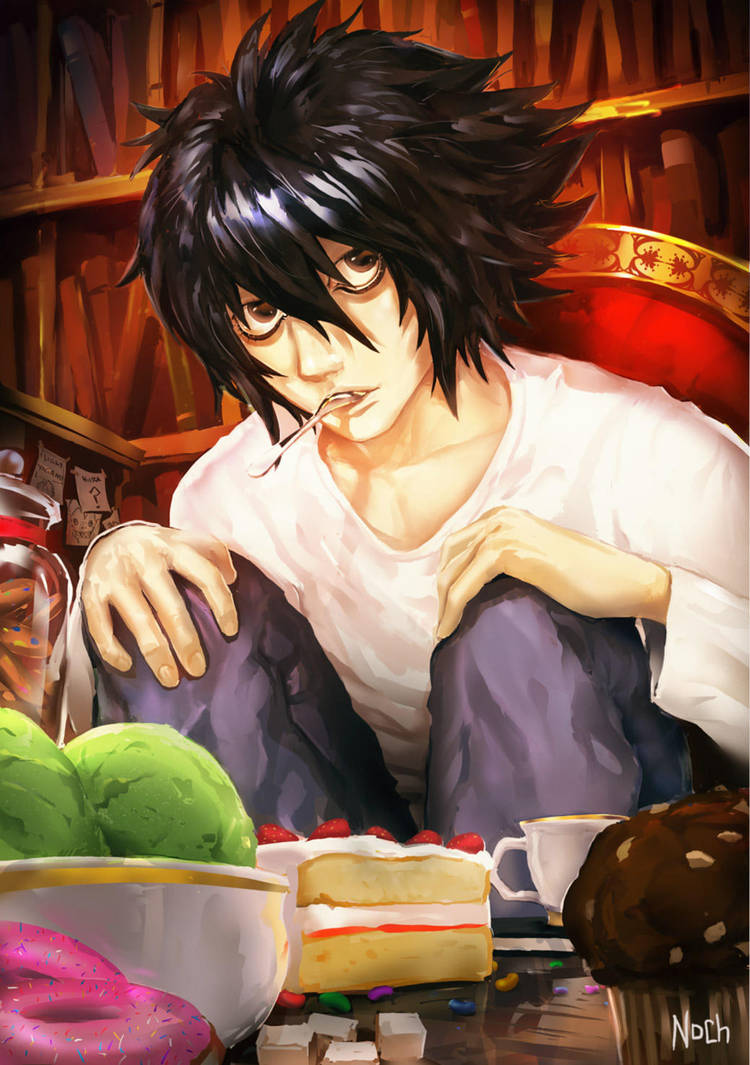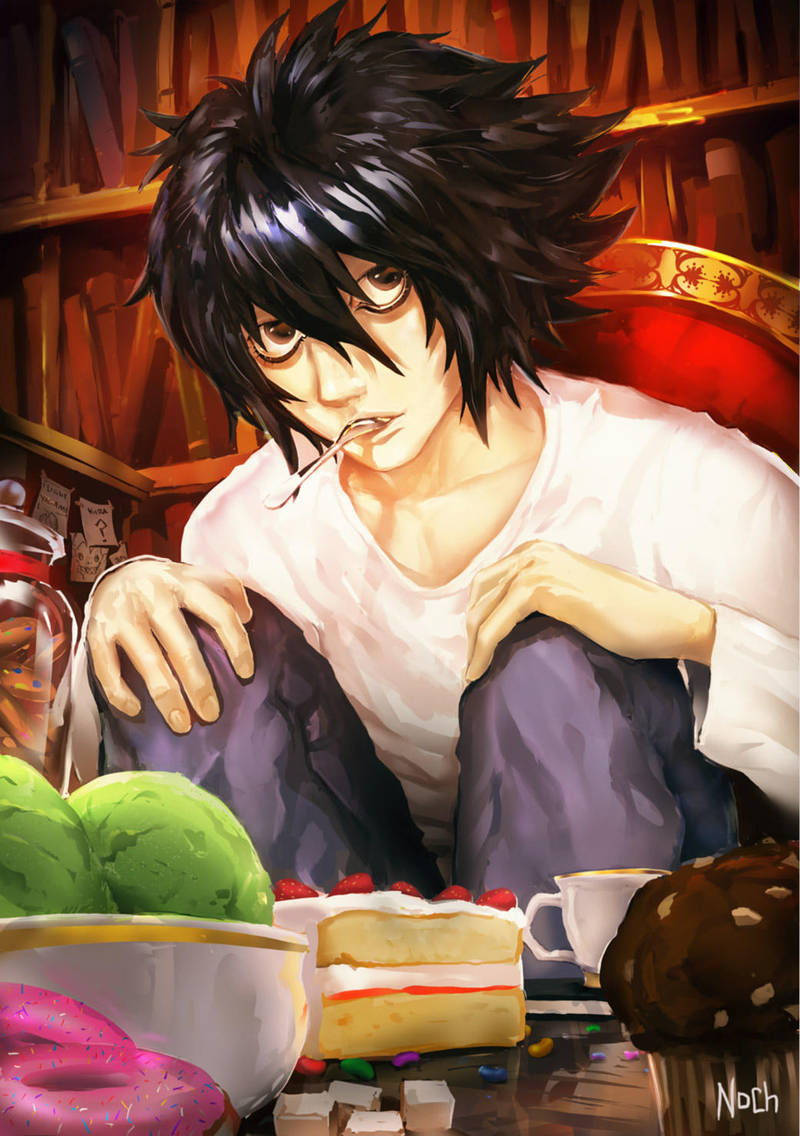 I'm a bit late to the party. Finally watched death note having had so many people recommend me to watch death note for several years now.
Gotta say it was an awesome series, definitely up there in my faves. Whoever hasn't watched it yet I'd totally recommend it, you don't even need to be an anime fan, the storytelling is great. (which tbh I find lacking in alot of other anime)
Photoshop CC

Yes I know!!! Death Note is so amazing!!! And you drew L so good!!!
Reply

This is fantastic! I love the colors and how the perspective makes it seem like L is hidden behind all of his sweets

Reply

thank

, yep L has an amazing diet lol
Reply

Reply

Reply

I love it, beautiful art!
Reply

Aaah, L.. What an awesome character! *blush*
What a sweet (heh) tribute to him. You really did him justice (heheh).
Reply

Ohmygod L. I will never forgive Light 😬😬😬
Reply