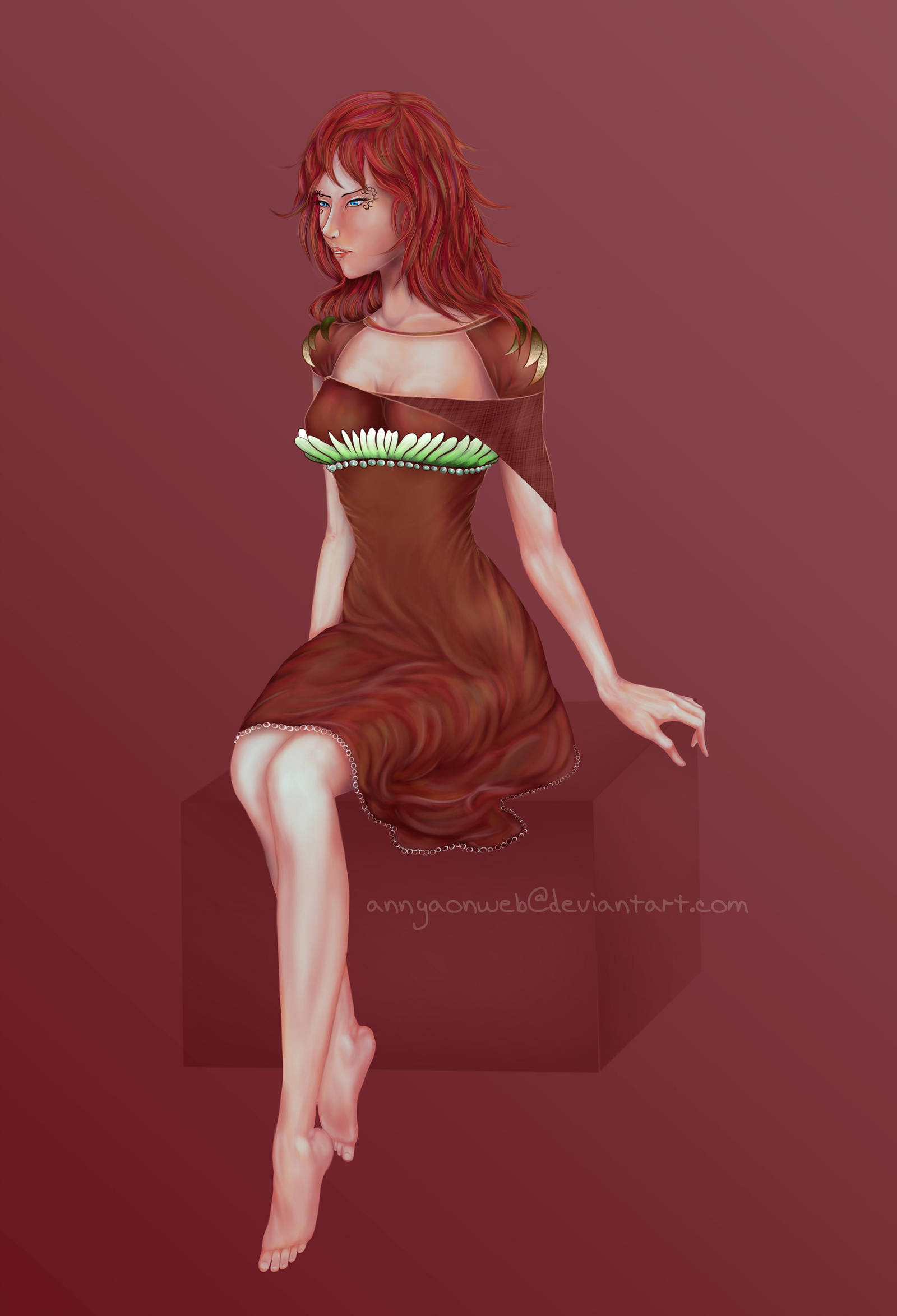 It's a lovely, elegant portrait. You might not be happy with it, but there's a lot going for it. Use of color is excellent. Lots of reds, browns and a slightly darker flesh tone give this a warm feeling and a look that is more bold than a muted palette. The folds of the slinky summery dress look beautifully stylized on the lower right of her. The green of the dress, the red of the hair, the blue of the eyes really stand out. Your creation is exceptionally fashionable and in a solid pose. Thank you for sharing your talents!
The Artist thought this was FAIR
5 out of 5 deviants thought this was fair.
The womans body has been worked out with good Detail. But there are some parts, where some flatness apears.
Some adjustments to the dressdecor would do some good. Compared to the details of the wrinkles, the decor somehow apears a little bit flat. Maybe some roundness would bring some life to them. Also the part where the dress goes down the arm seems too flat. I think the light of the arm should be there a bit stronger to take away the flatness.
Another part is at the nose, mouth and chin. I think they would need some more detail. The shadow that connects the toes to the right foot may be a little bit too strong. I think that's why at first sight I thought it was the bottom of the toes. Maybe the image is just to small too and everything is fine on a lager version.
In my opinion the colors are well chosen and I like the little glittery border on the bottom of the dress.
The Artist thought this was FAIR
5 out of 5 deviants thought this was fair.