Thanks for dropping by!
Feel free to message me at any time if you have any questions! My email is annsquare(at)hotmail(dot)com.

My style ranges from cartoony/anime to semi-realism, and I am comfortable with most NSFW themes that are not too violent or vulgar. If your commission is a subject matter that I've never drawn before (eg. mecha, exotic species, abstract), you get 30% off!

Here are the commissions I've done for various clients over the years (
NSFW examples available upon request)
:
www.deviantart.com/annsquare/g…

These
prices are for personal use only
, and I retain all copyright to the artwork. That means you cannot modify, reprint, resell or redistribute my artwork without my permission.

Please ask me for price adjustments if you are planning to use the artworks for other purposes. For example, I usually do flat fee payment of 2-3 times my normal pricing for commercial projects, and we should sign a short contract in these cases to keep things professional.

Here's an estimate for
turnaround
time:
- Sketches: 1-3 weeks
- Colored works: 2-6 weeks (longer for large, full scene paintings)
I will prioritize your commission if you have a firm deadline, but if it's significantly shorter than my estimates I might add a small fee for the quick turnaround.

I take the following types of payments:
Paypal, Venmo
. Willing to discuss money order/cheque/store credit/etc. on request.

Commissions
below $40 must be paid upfront
; half-and-half is OK for larger sums if requested. If paying by Paypal please make sure the amount I would receive is the price we agreed on - usually that means adding $2-3 to cover the Paypal fee. If you are comfortable, there is the option to send money as friends/family which will avoid the fee for both of us (point 3 in this article):
kaylasloan.com/how-to-decrease…

Prices do not include shipping. If you want the original artwork shipped, note me with your mailing address and I will give you a quote about shipping. US domestic is usually under $10 via USPS priority.

I will send you work-in-progress pictures and sketches, and I'm always happy to make changes within my abilities. Since I work traditionally, I can only make small changes after the painting has been completed. Please let me know if you want any of the intermediate images so I can take better photos (eg. line art)
CHARACTERS (price per character; discounts for 2+)

Full color, simple: $30-40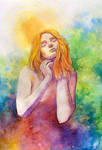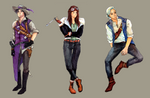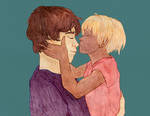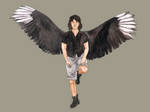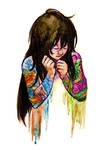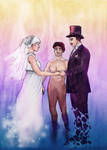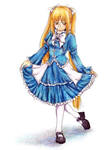 Realistic / Stylized animal portrait: $50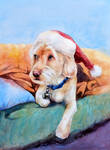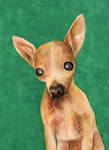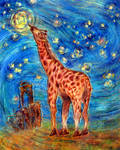 Watercolor /color pencil sketch: $20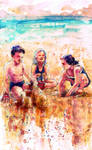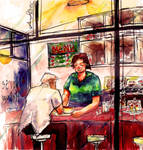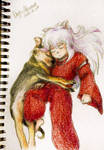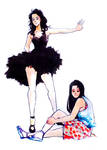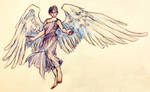 Chibi: $15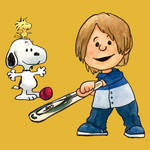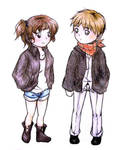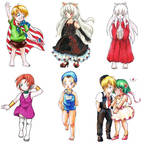 Detailed black and white (ink or pencil): $40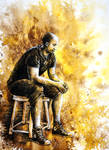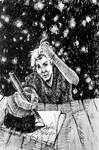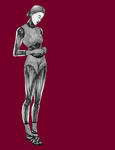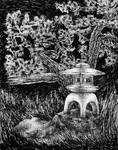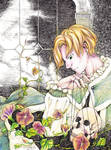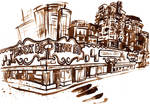 Simple ink sketch / line art: $15-20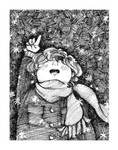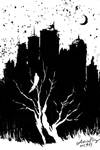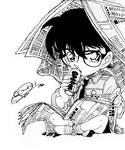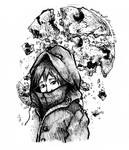 Additional background/composition: +$5-20
(depends on complexity)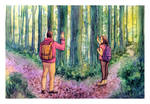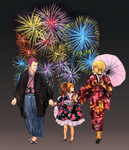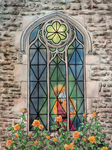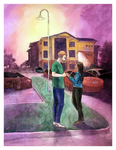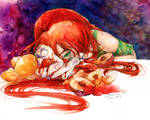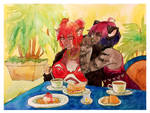 LANDSCAPES
Watercolor sketch: $35-50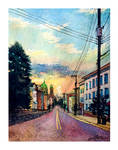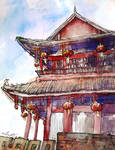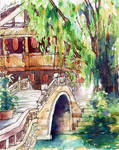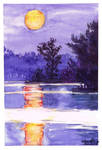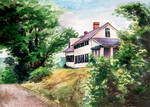 Large watercolor or acrylic paintings: $100+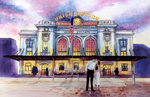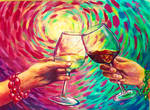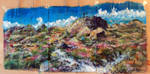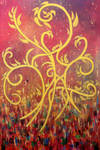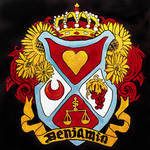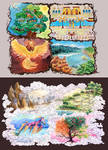 Previously published children's book (107 illustrations):
bit.ly/readlisten