I have just returned from seeing my consultant at the hospital, for the results from my mastectomy, and it is good news! Even though the cancer had spread through most of my breast, it had not travelled outside and so I do not have to go through chemotherapy or radiotherapy, which is fantastic news for me.

Thank you so much for all the lovely messages that I have received on dA, which have really helped to cheer my up. I am recovering well and hope to be back to my painting in a couple of weeks.

I have uploaded a new painting "Revival" which I completed before my surgery, and any of you who may need it, can use this place to escape to, as I did!

I think these times in our lives are sent to test us and make us stronger.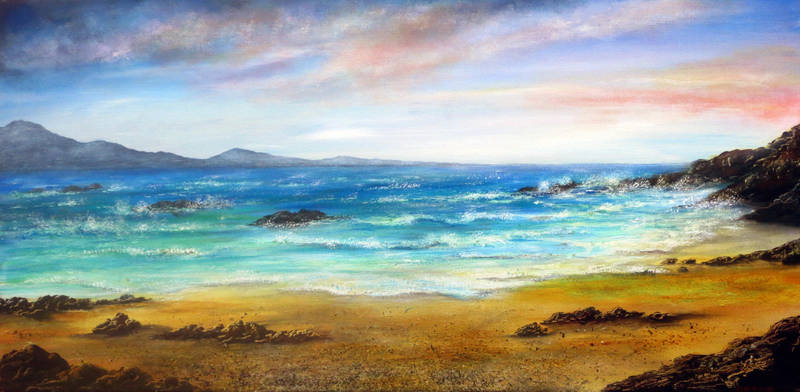 I have just been diagnosed with breast cancer, after a routine mammogram. I had no symptoms and feel lucky that I live in such an advanced world with such life saving technology.
Unfortunately I will be going into hospital for surgery on Friday, which means I will not be able to paint for quite a few weeks, which will be awful for me. Luckily, I have quite a lot of paintings that are already completed, that I will get my family to upload, during my recovery. Unfortunately, I will not be able to reply to comments and questions for a while, but I will enjoy reading them and I always appreciate your support.
My latest painting Apprehension, sums up how I am feeling at the moment, but I am sure I will be things will be a lot better when the surgery is over and I know that something positive will come out of this event in my life.
Keep your fingers crossed for me and I will see you all soon.
Ann Marie x