Acrylic on Canvas 39x16 inches
Prints available from Fine Art America:
fineartamerica.com/featured/ju…
Just Beyond the Sunset
Just beyond the sunset
Someone waits for me
Just beyond the sunset
Lies my destiny
Where the purple mountains
Lie in deep tranquillity
There I'll find the treasure
Of love eternally
(David Harris 1966)
Painting for Sale on my Website:
Free Worldwide Shipping!
annmariebone.com
Please like me on Facebook and get previews of my latest paintings.
My Facebook Page

Thank you in advance for any comments and please ask any questions on my profile page, as I try to answer all posted there.
Thank you to anyone kind enough to add this painting to their collections and a special big thank you to my loyal Watchers.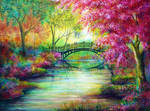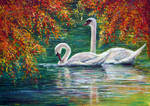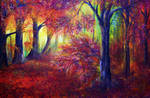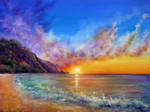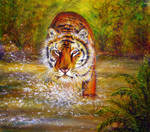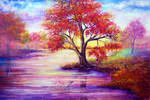 Image details
Image size
3048x1294px 3.56 MB
Date Taken
Nov 4, 2012, 3:32:17 PM

Sky is pretty good. Not that fantastical. I live in a place prone to especially colourful and interesting skies and see things folks wouldn't believe without a photograph and sometimes with. But I try to draw it and it comes out like an arteficial troutback.