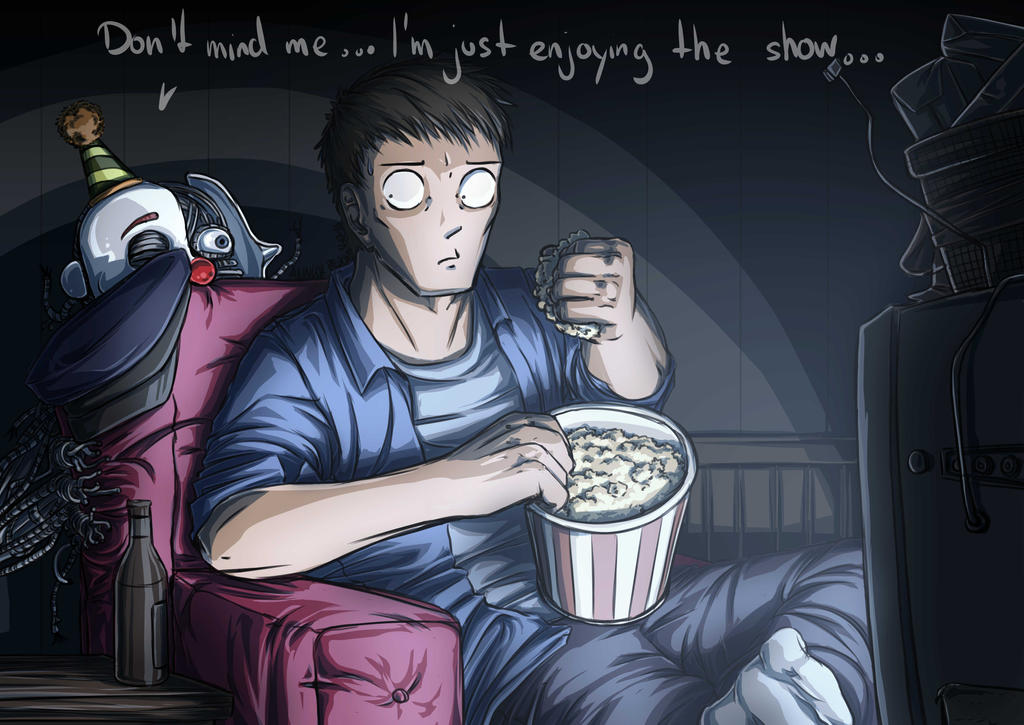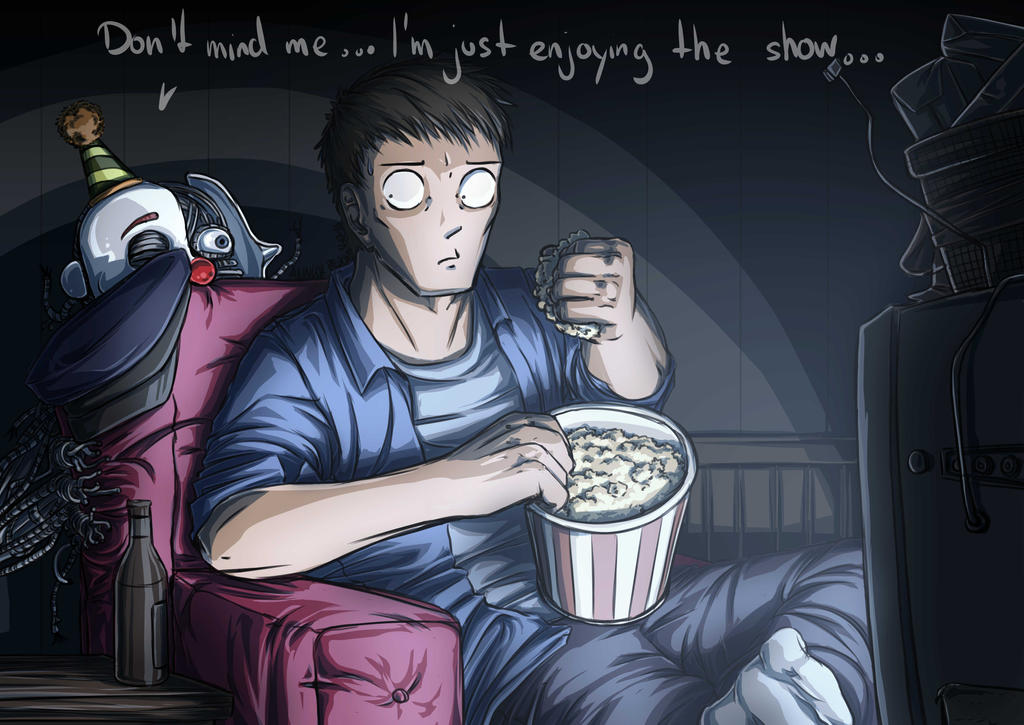 Watch
Ever wondered what Ennardis doing before he comes in the good ending while you're watching TV?
Previous picture of the bad ending
The character us based on the game Sister Location and its character Ennard.
If you want to use my images contact me via DeviantArt and wait for my answer.
Don't use my images or characters without my permission!