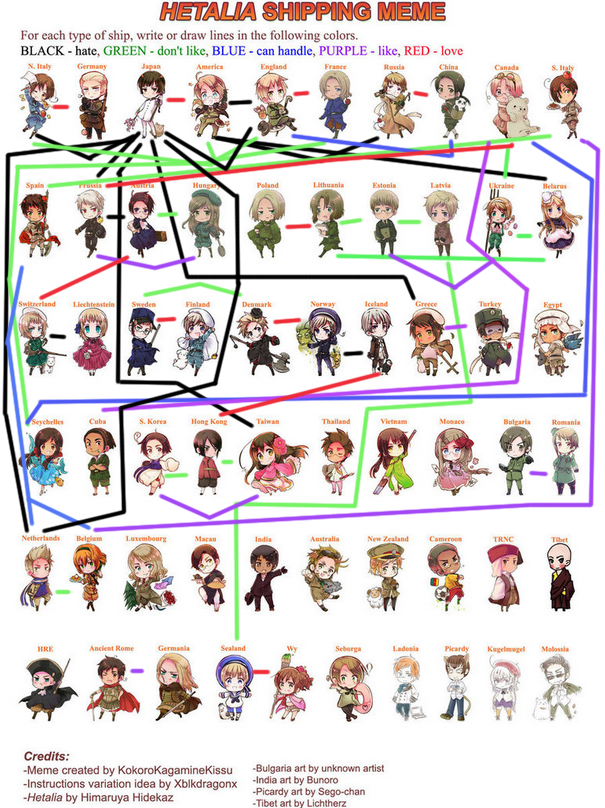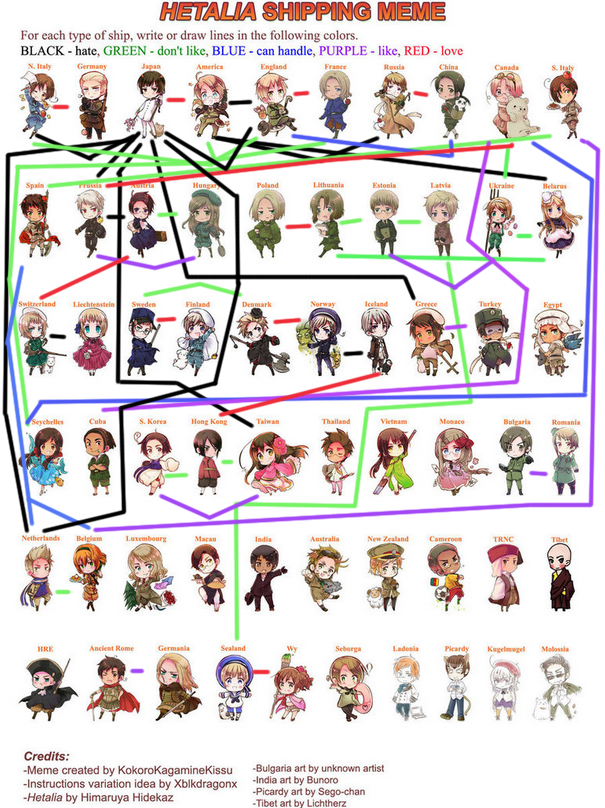 Watch
SO I DID THIS THING.
As you can tell, my OTPs are Ameripan, FrUk, GerIta, PruCan, AusSwiss, DenNor, SuFin, HongIce, RoChu, and LietPol~
I really don't like UsUk, Giripan, NedPan, TaiPan, NiChu (Although I forgot to put that on there), AsaKiku, RusAme, and a whole bunch more...

;
Anyways, yeah. There's my shipping meme.