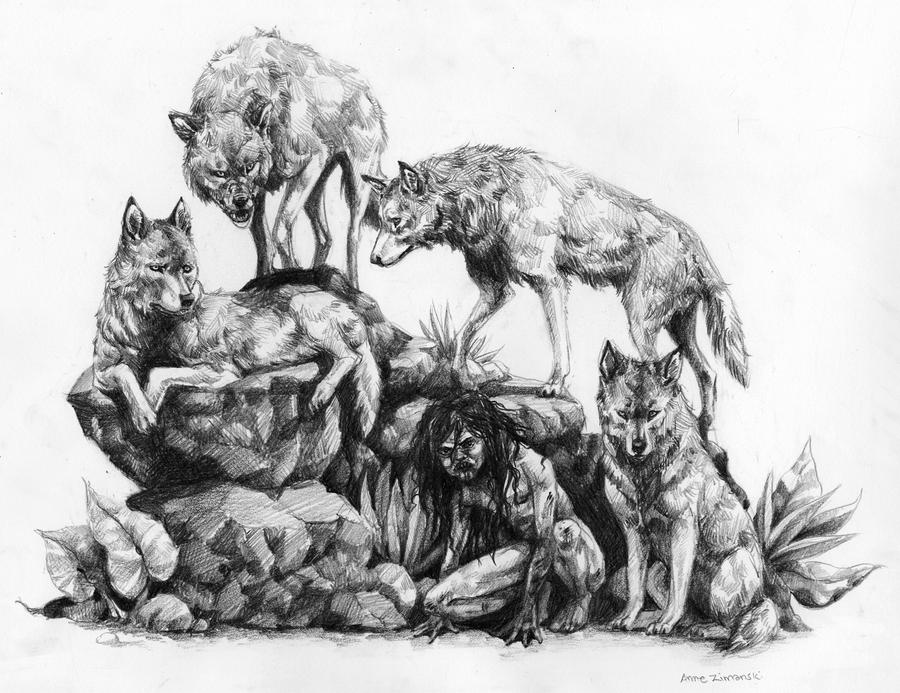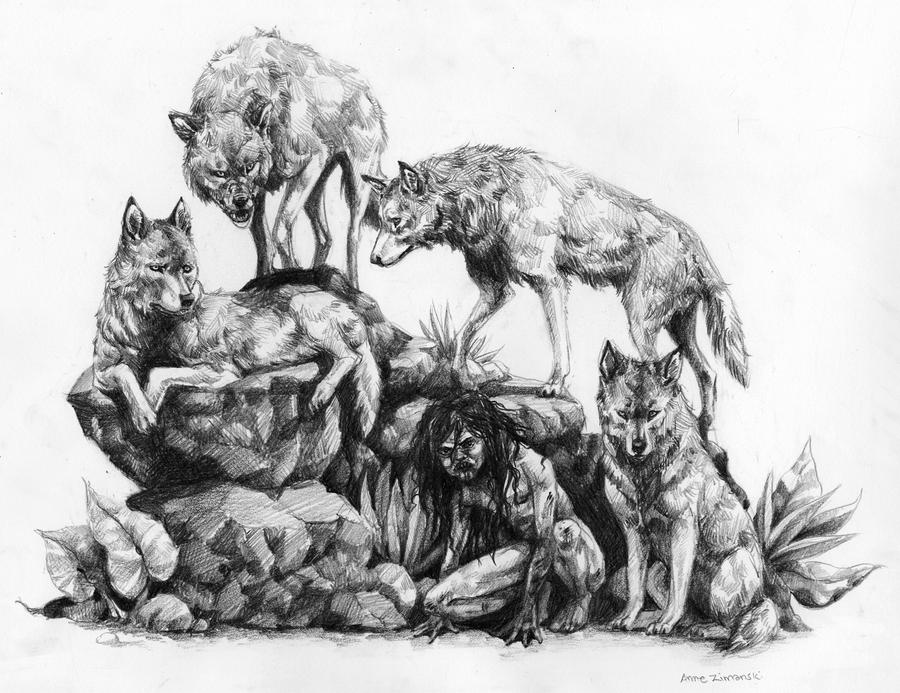 What I imagine Mowgli from The Jungle Book would look like if he had actually been raised by wolves lol

Reply

wonderful detail on their coats
Reply

I like the scars on Mowgli's body and his absoloutely filthy looking hair. Living with a wolf pack is hardly idyllic.

Just one criticism; the wolves look kind of based on European/American wolves. Indian wolves are much thinner, and have very large ears.
Reply

Not even the best lives are really idyllic. I've always been fascinated by the subject of feral children.
Reply

thanks, yea I actually tried to make them based on indian wolves but I couldn't find much reference so I tried to just make up thinner, shorter haired north american wolves lol I see what you mean though, they still aren't quite right.
Reply

Exactly, cuz red diapers suck.

Reply

haha yea I don't think wolves dress their young in bright loincloths
Reply

I like this. Well done! *favs. By the way, do you mind if I put this drawing in a group that is about the jungle book?
Reply

Thank you, I'm glad you like it! Sure go ahead, just link it to me in the description if you wouldn't mind

Reply

Lovely! He looks like he could have rabies...hehehe.
Reply