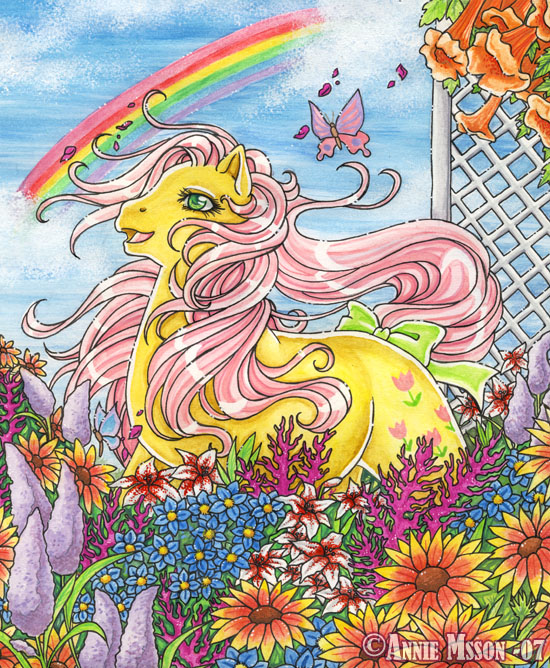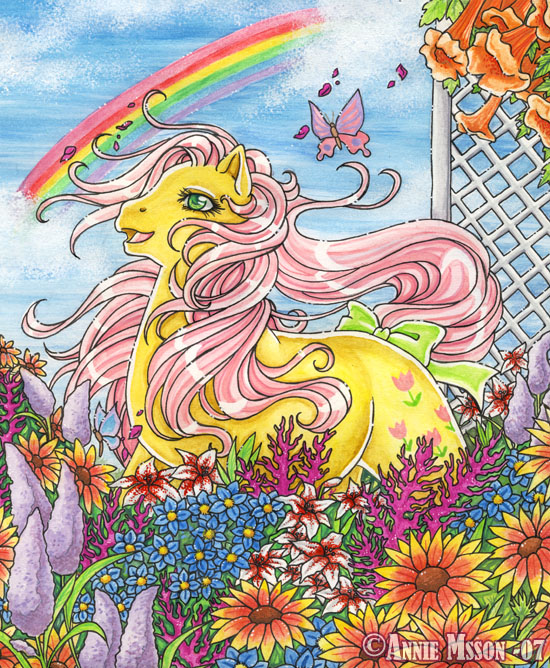 Watch
Yikes! I just realised that I hit the 10,000 visitor mark a couple of days ago (Woho, thanks to all my visitors!!

) so let's celebrate it with Posey and her flower garden!
I've had the sketch for this laying around for probably a year or two now so Iím kind of relieved that I finally finished it. Posey was one of my favourite ponies as a kid, I had a lot of favourite ponies though, many of them yellow (me luv yellow ponies still). Anyhow, we used to have a hill outside our house that I would go to with all my ponies to play. Up there, I would pick lots of flowers and arrange a garden for Posey.
Made this with watercolours but the clouds where done with acrylics since I needed to hide that hideous rainbow

I kind of like how this turned out though