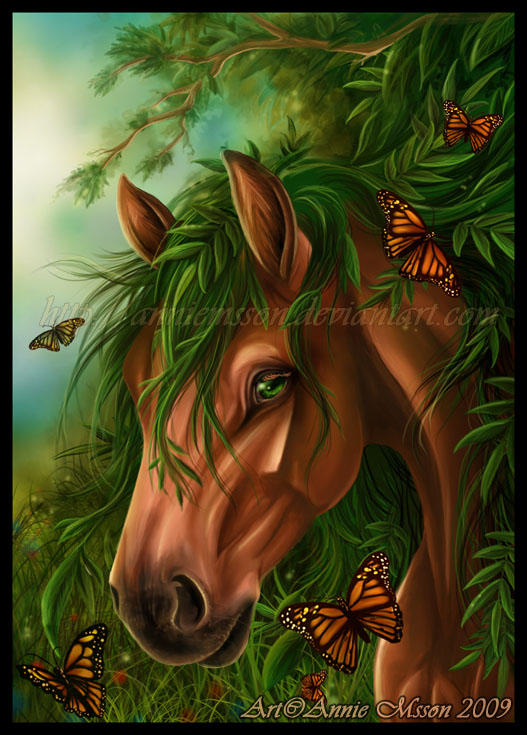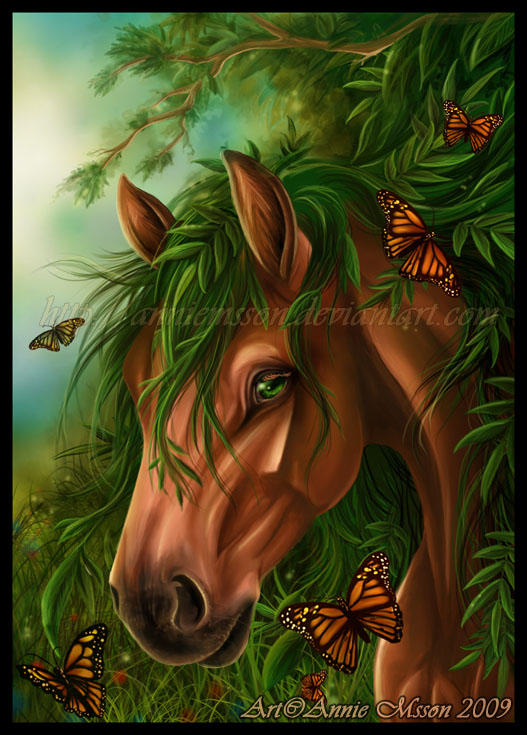 Watch
For =
boribaby
's contest to draw one of her characters in a element. I choosed to draw Aerynne in the earth element.
When I think of the earth element I think of lots of nature and life and since Aerynne has the perfect haircolor for it I made her mane sprout leaves. Boribaby is also a big fan of butterflies so it was a must to paint a couple, infact Aerynne is ¾ of a horse breed called Papillio so the picture would not have been completed without them!

This is only my second attempt to paint a (semi)realistic horse! I still need to work a lot to find myself with this style but I learn so much every time I use it, even if it takes forever to finish stuff like this. Glad I didn't miss the deadline because of it. XD
If I continue to practice maybe I'll learn to paint faster.
Character Aerynne(C)


Art (C) Annie Msson