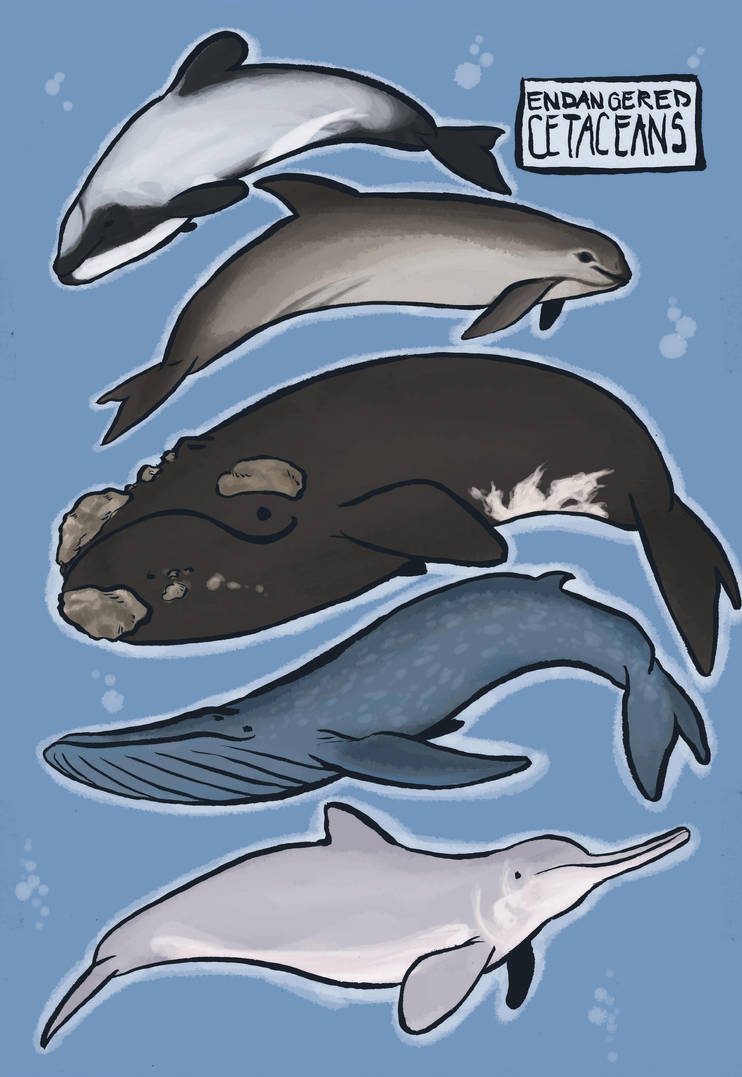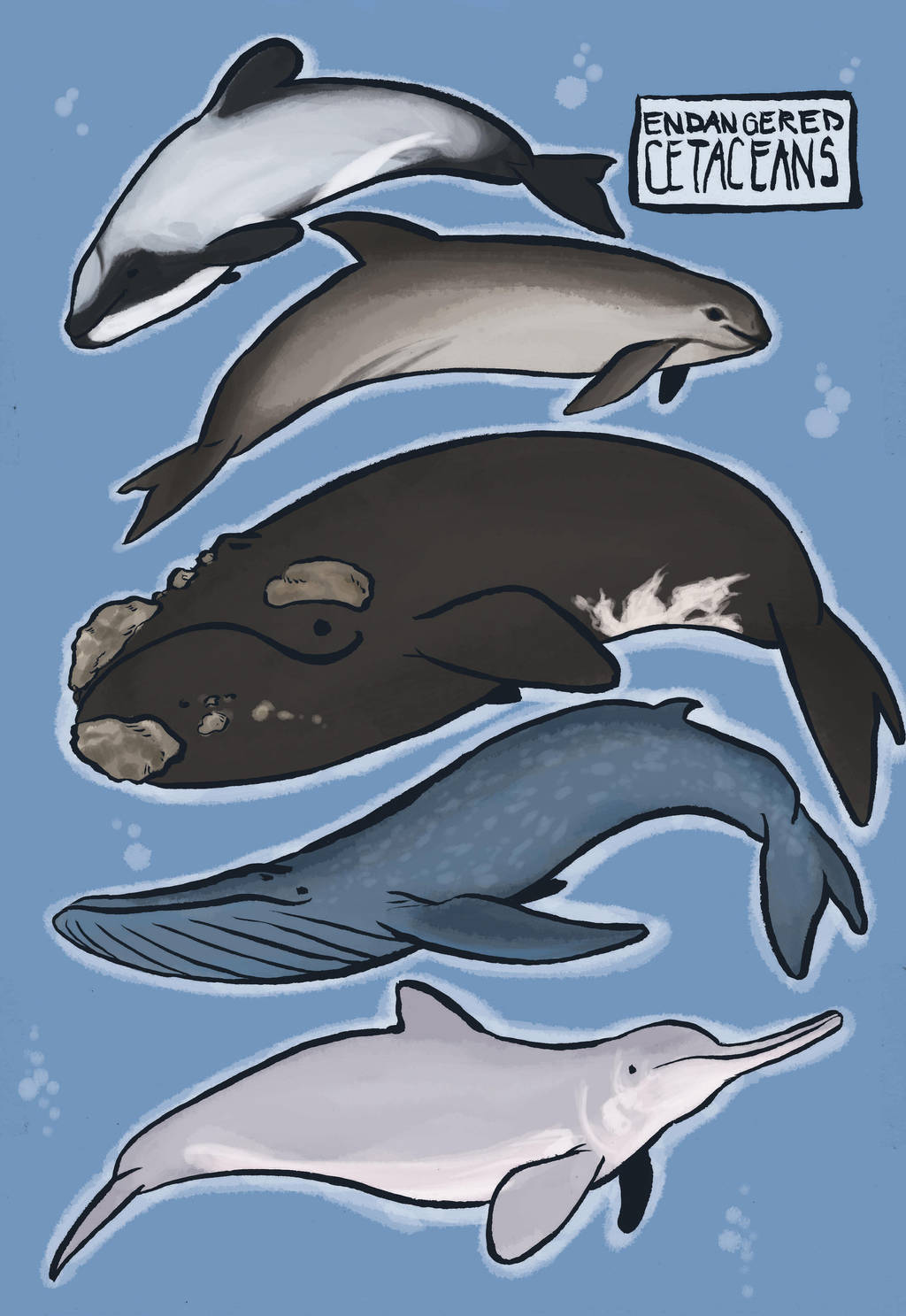 made those for upcoming MCC/LBM here in Leipzig. I really hope some people will walk by and stop and ask about it so i can tell a bit.
1. Maui's dolphin, a supspecies of the Hector's dolphin. It's the smallest cetacean, lives only in New Zealand's waters and is with only about 50 specimen left critically endangered.
2. Vaquita, a small porpoise that only lives in the Gulf of California. It's critically endangered due to entanglement in gill nets and with probably less than 30 specimen left, it's most likely that this species will go extinct soon.

3. Northern pacific right whale. In the days of commercial whaling, it was driven close to extinction and hasn't really recovered since. Today, it's problems include entanglement in nets and also collisions with ships, as right whales a very slow swimmers.

4. Blue whale, the largest cetacean and also the largest animal that ever lived on this planet, as the antarctic subspecies can grow over 33metres long (100 feet). It's still endangered, thanks to being relentlessly hunted by whalers until the sixties.

5. Baiji, a river dolphin (which don't belong to the group of oceanic dolphins, by the way) that once roamed the waters of China's Yangtze river and also a few lakes close. Despite high efforts in saving the species since the 80ies, its numbers declined rapidly in only two decades, until it got declared functionally extinct in 2007.