Due to the removal of the stock picture of the boy, without any link to find it again, and the desactivated accound of its owner, and due to the copyright rules, I did some changes on July 3, 2019, replacing the old photo of the boy by another one found on Pixabay. Old picture: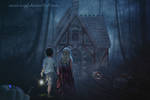 To the stock providers: PLEASE, PLEASE, have a thought for the work of the photomanipulators when you decide to leave the group, and give a link where we can credit you, of we will be blocked for all the uses of our work.

I CERTIFY THAT ALL THE RESOURCES USED IN THIS PICTURE ARE VALID AND ALLOWED FOR BEING USED INTO A PHOTOMANIPULATION
Stock used:

Exclusive stock from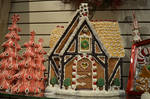 pixabay.com/photos/fishing-boy…
langll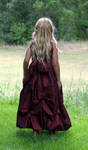 Hanging Branches 01 PNG..

Evil Pumpkin 2
Pumpkin Set 1
Pumpkin Set 2

Stars And Galaxy Stars Brushes Photoshop

Thanks to everybody.
Image details
Image size
2749x1838px 3.7 MB