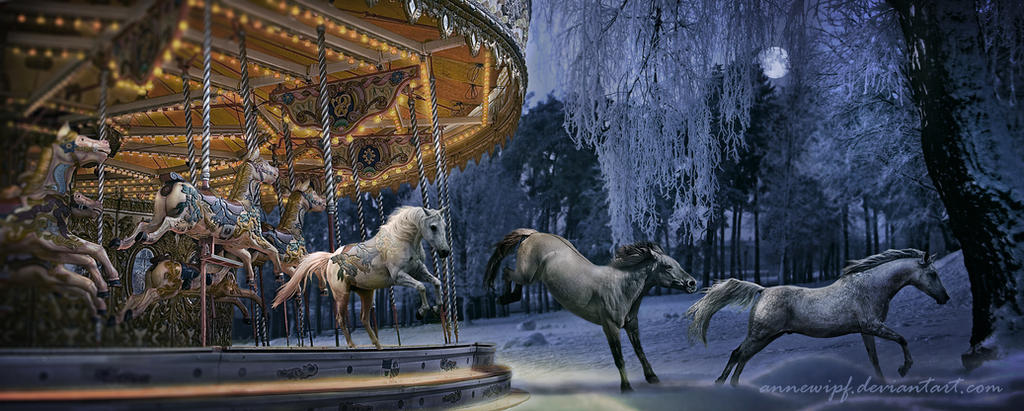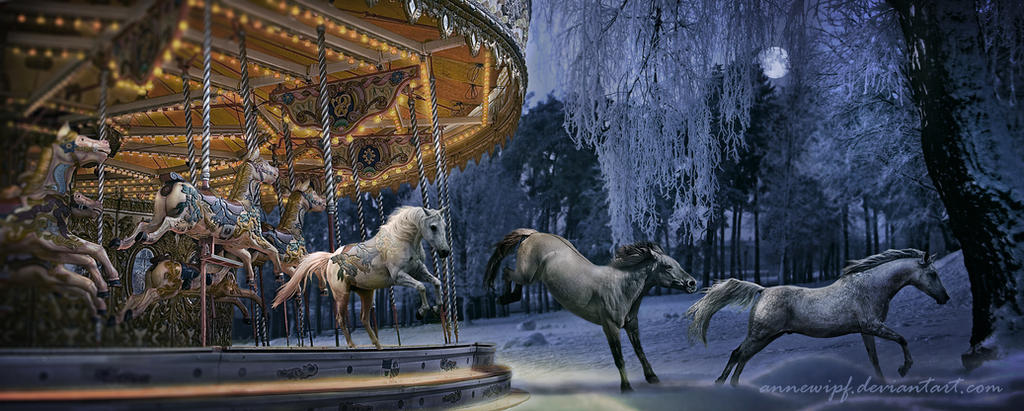 Watch
My first DD, thank you!
FOR COMMERCIAL USE, please purchase it (5000pts = 50 $)
I CERTIFY THAT ALL THE RESOURCES USED IN THIS PICTURE ARE VALID AND ALLOWED FOR BEING USED INTO A PHOTOMANIPULATION
My old picture
recreated 6 years later.
Black and white version available here:
Stock used:



Moon Brushes

Carousel purchased:
fr.123rf.com/photo_401854_merr…
Adam Rauso

Thanks to everybody.

Daily Deviation
Given 2015-03-09
The moment I came across this piece, I immediately fell in love with it! It's beautiful, graceful, and inspired. As I compared this to your older version, I can see so much improvement! There are such elaborate details, and you can see the flow of transition between each horse as it gets further away flawlessly. I also love the contrast between the bright, bold colors of the carousal and the soft, natural tones of the snow. The blur on the outer edges of the piece creates a dreamy look, giving a perfect touch to its theme.
The ONE thing I noticed after studying this piece for a while (I mean... look at it, you should be proud) was that perhaps you could have added the reflections of light from the carousal on the nearby branches and trunk of the tree. Maybe even small highlights on the rocks in the background. A very small detail, but it could have made the transition between the left and right side of the piece just a bit smoother.
Otherwise, I think this is very original and beautiful!

And congrats on the Daily Deviation. It's well-deserved!
The Artist thought this was FAIR
35 out of 35 deviants thought this was fair.