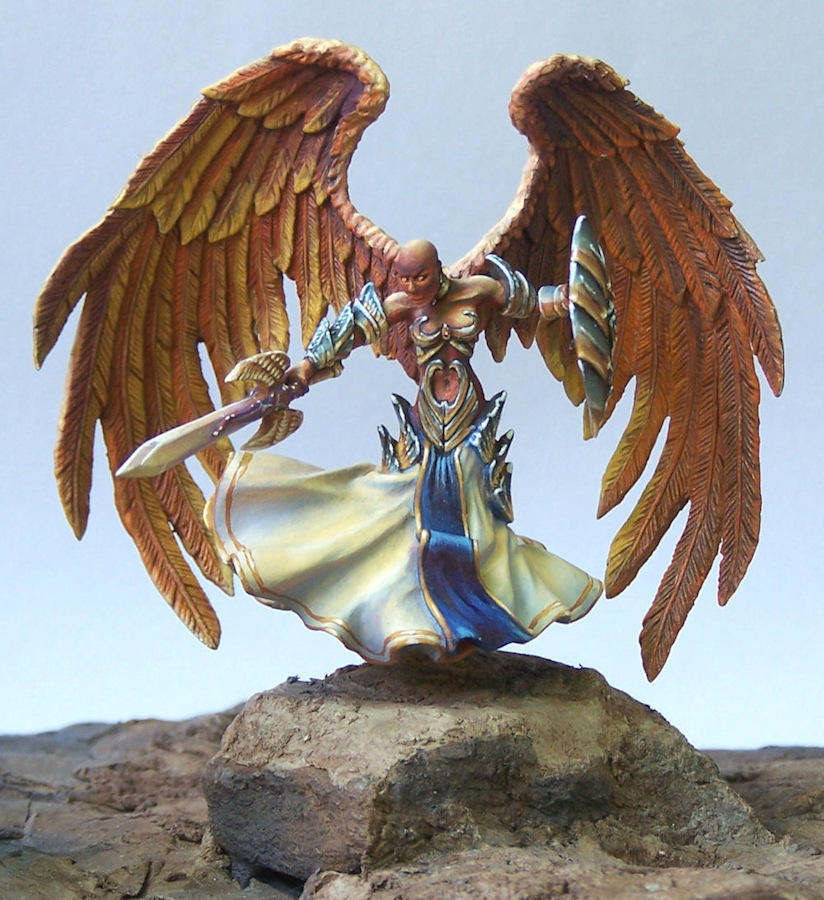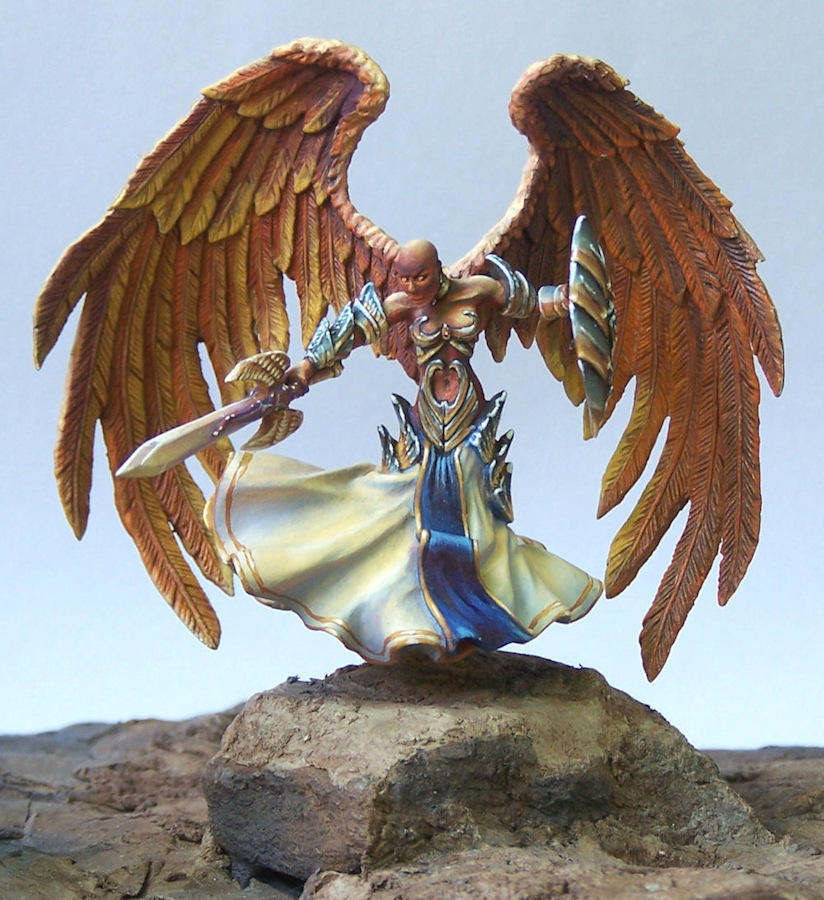 Watch
A closer view, Deva Angel from Reaper Miniatures, scultped by Jeff Grace, painted by Anne Cooper.

I don´t know how to describe this it is so beautifull all those highlights and colour transitions
Moreover I have no Idea how you painted that mantle(or whatever called skirt you get what I mean) This is more than just amazing, I still cannot paint like that, with ca 10 years of hobby
Reply

the shadows ont the clothes are awesome. I'm astonished!
Reply

This is a fantastic paint job. Your work with shading and blending are quite awesome. Also your choice of display terrain fits the model's pose well. All in all an A+ painting.
Reply

Incredible work... the wings painting are just amazing.
Reply

Thank you very much! I held the figure very close under a strong light and tried to copy in paint the lighting that occurred.
Reply