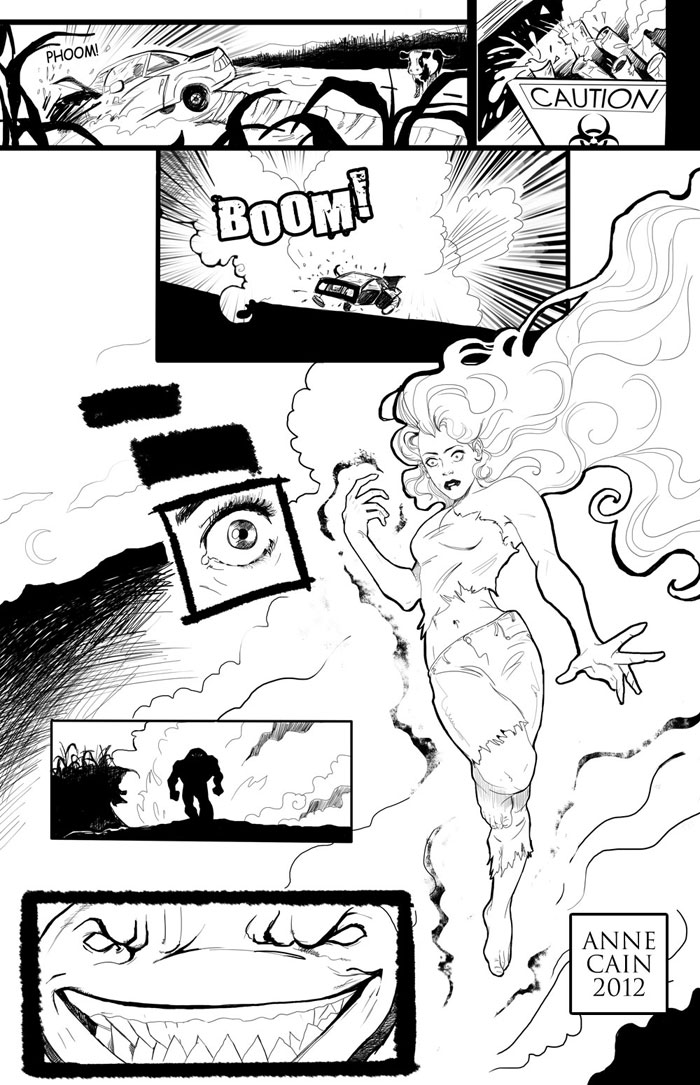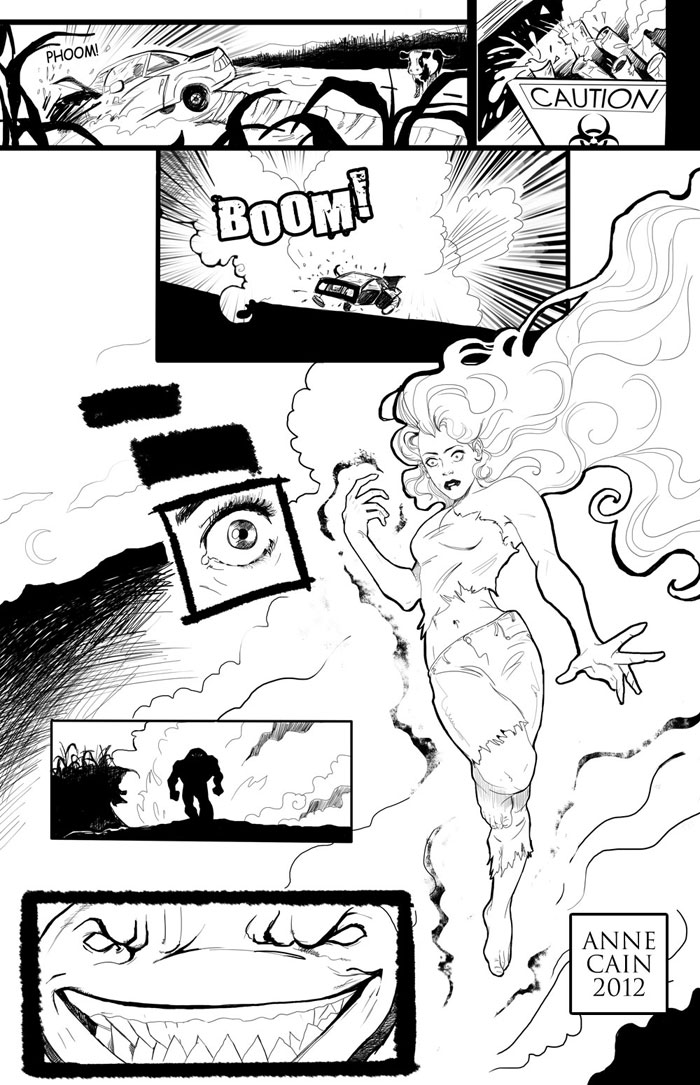 Watch
One of my comic pages for Laurie Boyle Crompton's upcoming YA novel,
Blaze (or Love in the Time of Supervillians)
, published by Sourcebooks Fire. In addition to the four comic pages, I also contributed several interior illustrations--woo! Check out the book's Amazon page for more info:
[link]

This is Amazing I like the layout very cool man nicely drawn and all!!
Reply

Anne, this is AWESOME! It's traditionally inked? Do you have any reccs for good how-to-make-a-graphic-novel/comic book?
Reply

Thanks, Cris!!

These are actually digital inks--I penciled on 11x17 paper, then scanned and inked in Photoshop. Check out the
DC Comics Guide to Digitally Drawing Comics
for a great intro putting together a comic, but since you already know the art basics and all that good stuff, you might get more out of looking at movies and comics just to pay attention on the visual storytelling. Man, you would make awesome comics!
Reply