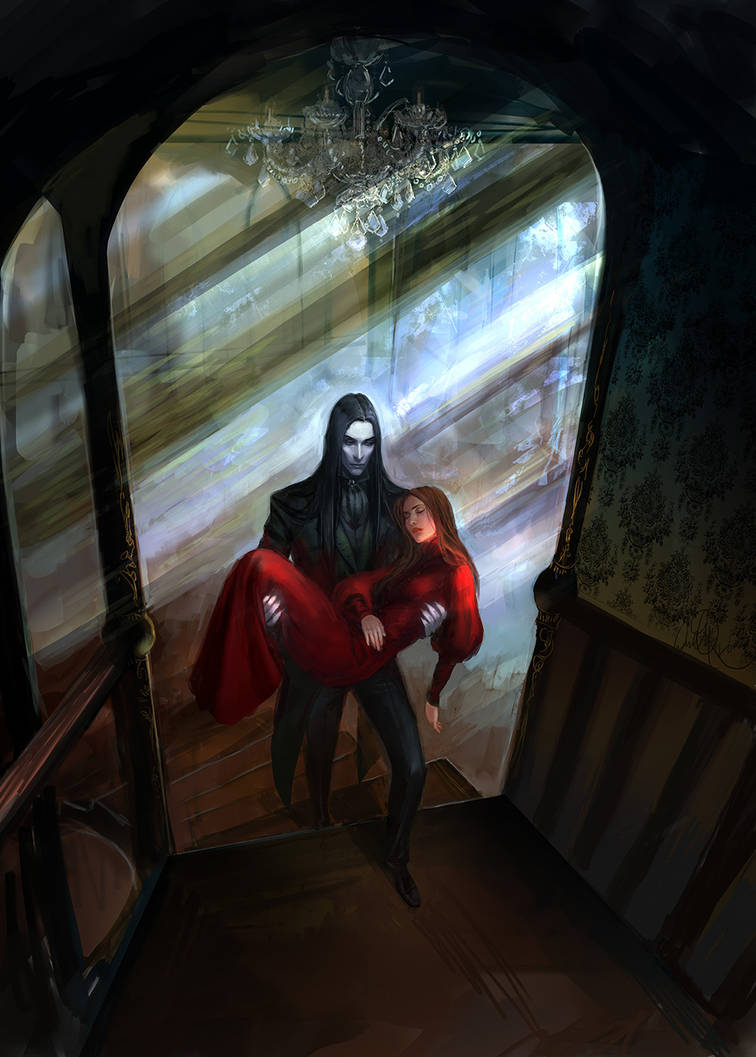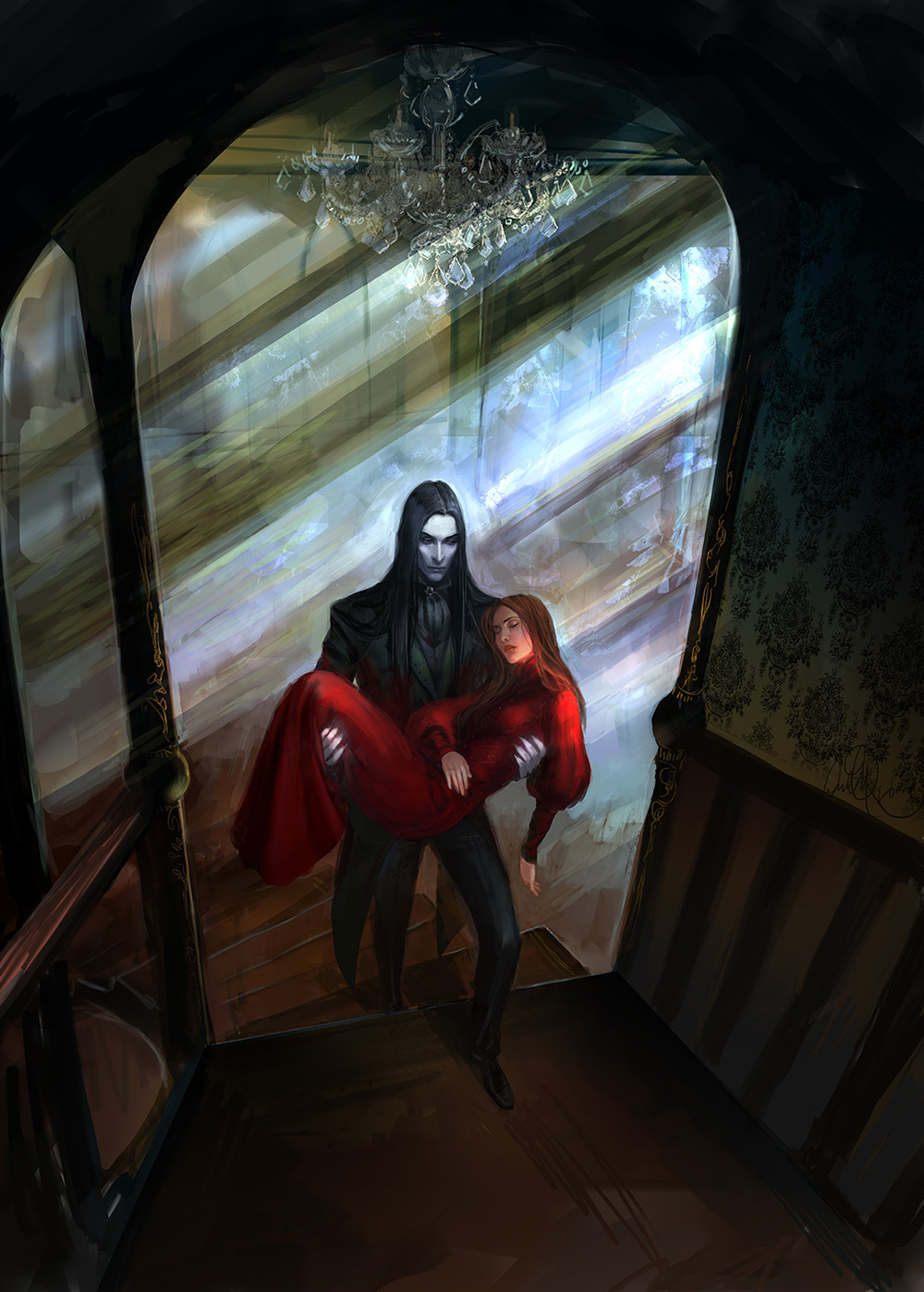 Watch
commission for

They are Belit's OCs Valeri and Ira.

Here you may read the story behind this pic (
it is on english and free to read):
www.wattpad.com/story/64348706

Short annotation:
"Valeri Beufort is the last of an aristocratic Vampire bloodline. He is also about to marry a human woman whom he dearly loves and is terrified of hurting.
Ira Hale needs a job and a safe haven to weather the harsh winter months. A storm brings her to Sir Beufort's doorsteps. The Vampire sees an opportunity to play house with a human and welcomes Ira into his home. Neither expects the connection that blooms between them.
Nor do they see the threat looming on the horizon until it is too late to run."