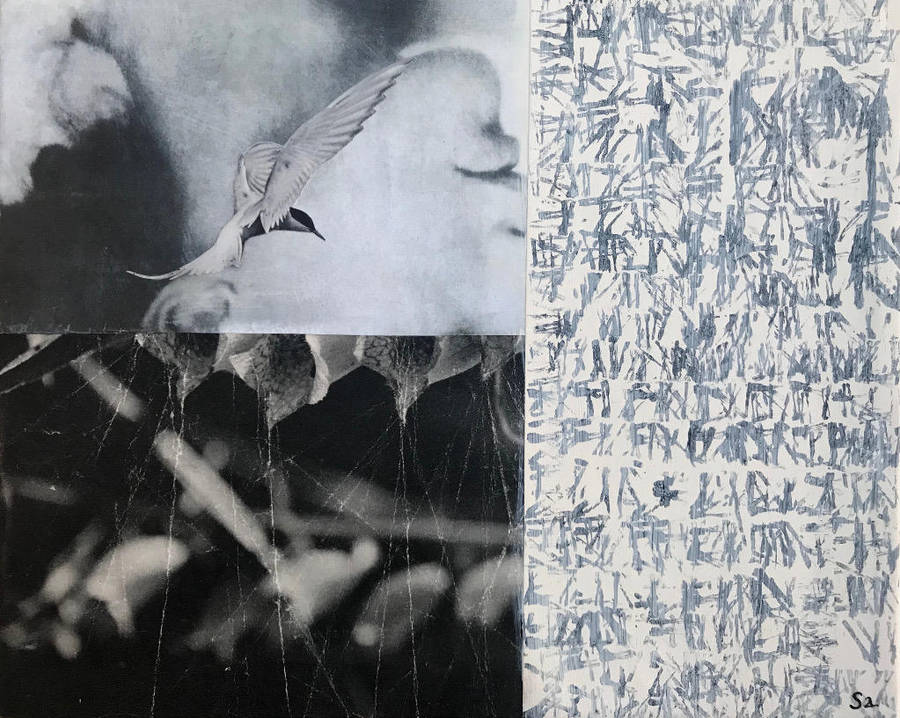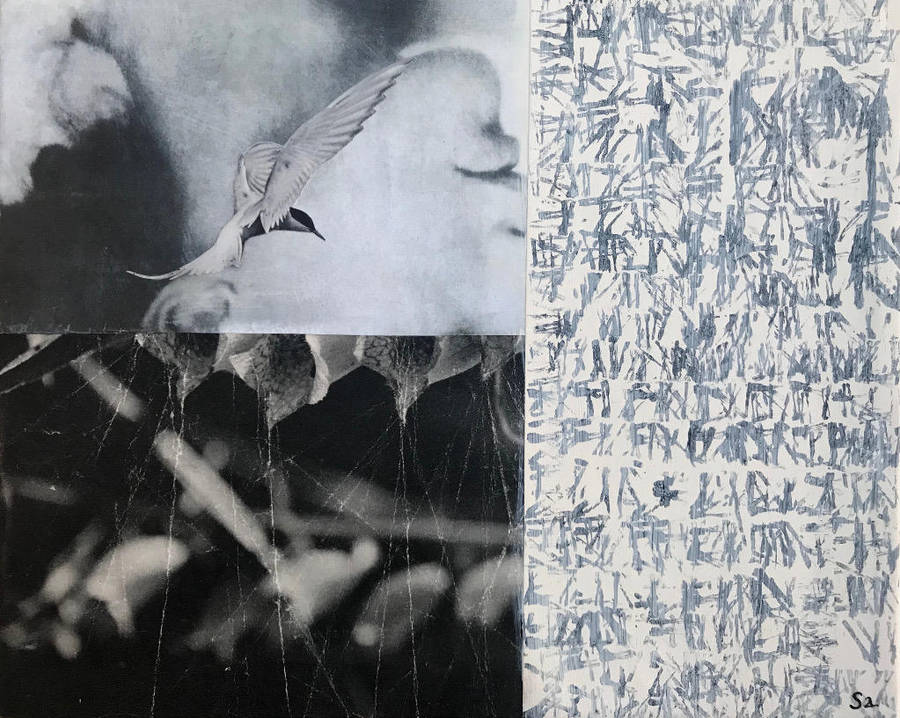 Paper collage, acrylic & ink on canvas, 20180422

It's funny, was just walking on beach yesterday and thinking about the mountains. Was torn between living by the lad (mountains) and the water ( my love of the ocean). Was thinking what both environments gift us with. Thanks for posting.
Reply

The bluish tone makes me think of traveling thoughts. Maybe as the feeling of a strange enhancement ... the odd freedom to have wings on your head, even if the sky is on the other side. I think of signs, languages, words in transparent calligraphy ... maybe it's a good way to feel us more human.


Reply

happens all the time ... wonderful
Reply