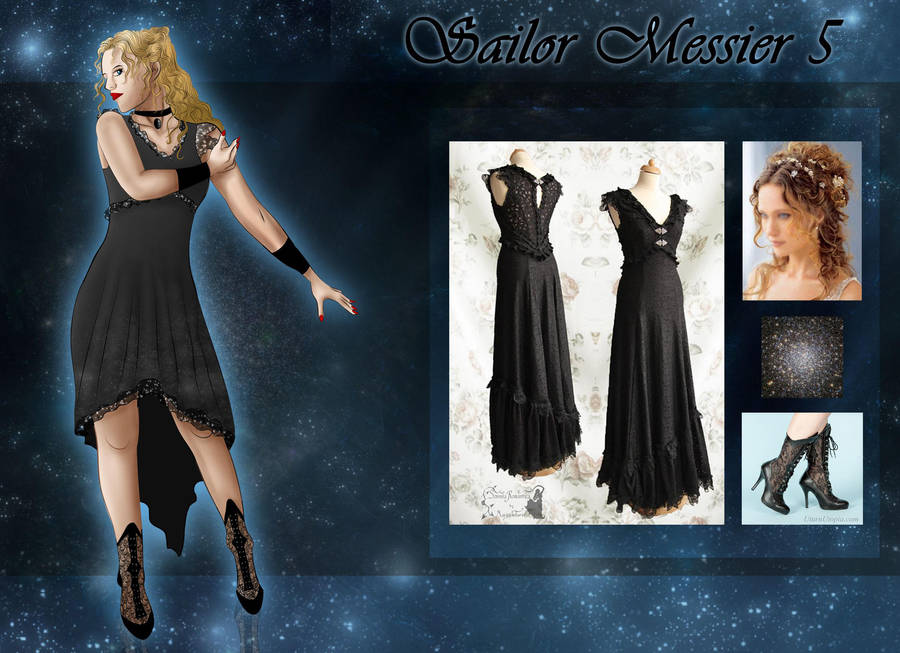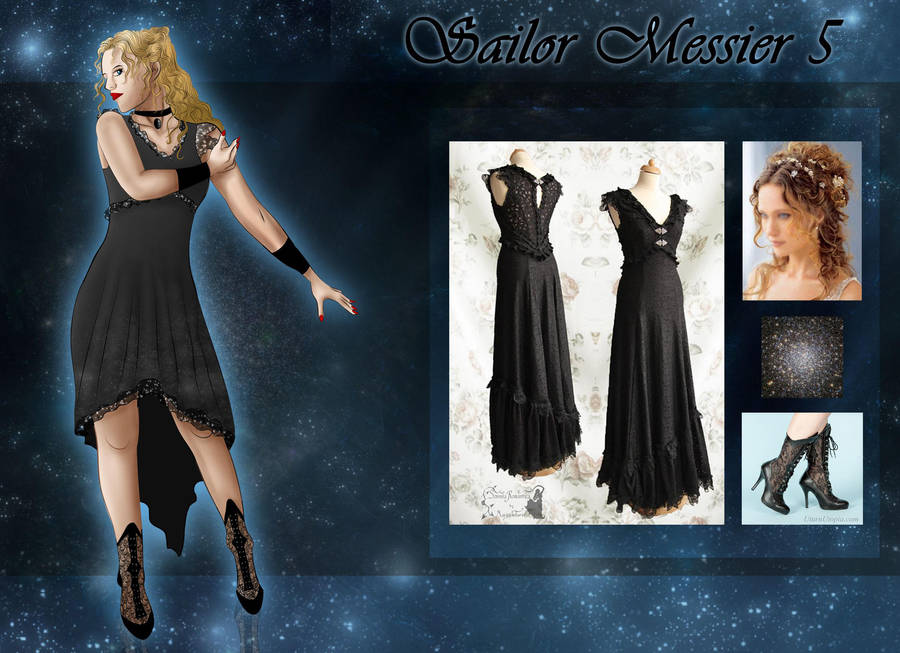 Watch
Finally! I finished my Messier senshi and I'm quite happy with result

I wanted to paint something as raster not vector. It's ok but to exausting for me

vectors are easier for me. But I made base as vector art.
My oc to the

project created by

INFO
name:
Sailor Messier 5 (Sailor Serpentine)
civilan name:
Loretta Rhona Gormlaith (meaning: little laurel tree, wise ruler and illustrious lady or lady princess)
age:
24
nationality:
Scottish
date of birth:
30 august (Virgo)
likes:
fashion, clothes, history of fashion, shiny jewelery, suculent plants, scottish wilderness and roses
occupation:
clothes designer, she works as costume designer for movies, videoclips and other
personality:
perfectionist, pedantic, charming, sometimes she can be seen as crude or rigorous but this is only at work; she doesn't want anybody to know her but if someone does, it considers to be nice and innocent
Messier 5
type:
globular cluster
location:
Serpens constellation
info:
one of the oldest clusters assiciated with Milky Way; contains many variable stars
senshi info:
powers:
Thorns of roses - she cuts enemy
As she is very pedantic and does not want anything to touch her, she uses telekinesis to move enemies or spells
Inspirations:
When I read that Messier 5 object is one of the oldest clusters, I thought she could wear something inspired by victorian fashion. My favourite designer is Somnia Romantica, so her dress inspired me to draw this. I just made one mistake - I draw her lace collar too tiny :< but maybe next time I'll draw it better.
Stock used: Star Brushes
[link]
Lace brushes
[link]
dress by Somnia Romantica
[link]
cluster photo by NASA from wiki
pose by Senshi stock (I think but can't find it)
Sailor Messier 5 (c) annaquamarine
Sailor Moon (c) Naoko Takeuchi

she's gorgeous. love her design. : )
Reply

Jaka ładna, kradnę buty

Fryzura i suknia świetnie do siebie pasują, to się nazywa Sailorka z klasą

Reply

Dzięki dzięki Bonbonku!
Ja nie byłam przekonana jak zrobiłam szkic takiego pierwszego outfitu, ale pod koniec koloringu ją bardzo polubiłam

Reply

No, nie dziwię się, masz z czego być dumna. Wyszło super. Choć Sailorka bez tiary to coś dziwnego...
Reply

Dzięki

Mam w planach trochę jeszcze dopracować ten rysunek. Jako, że musiałam dodać szybko reference, jest tylko zaczątek sposobu kolorowania, który chciałam spróbować.
Masz rację

Musi dostać tiarę! A przynajmniej symbol na czole!!!!
Reply