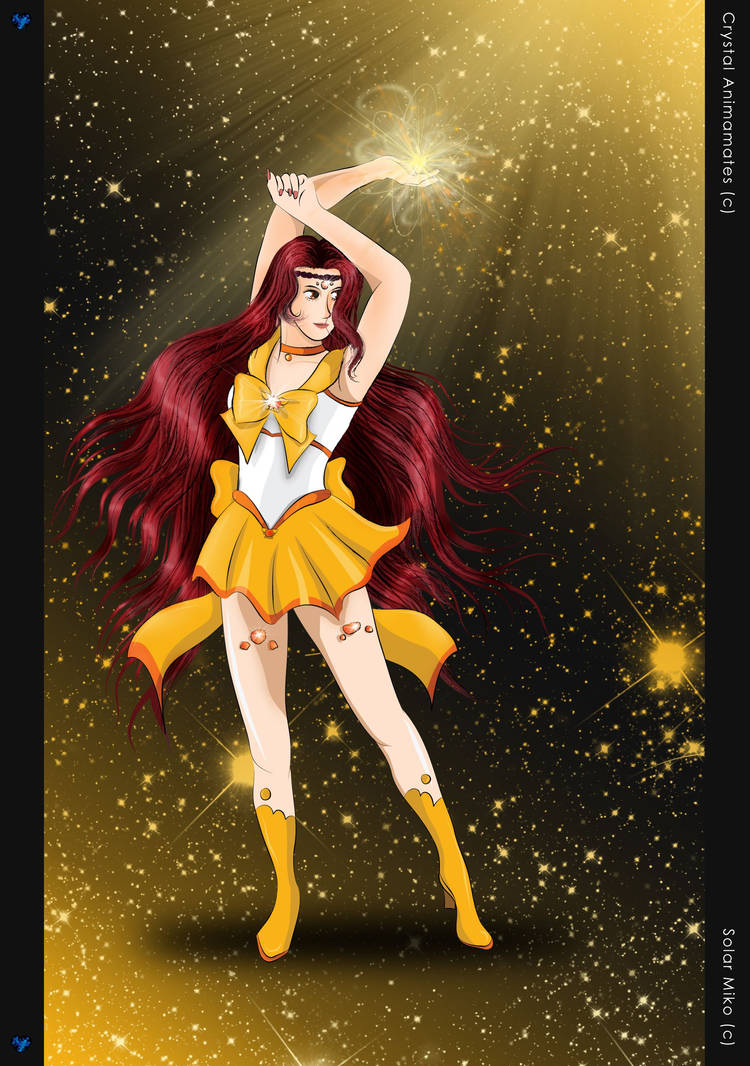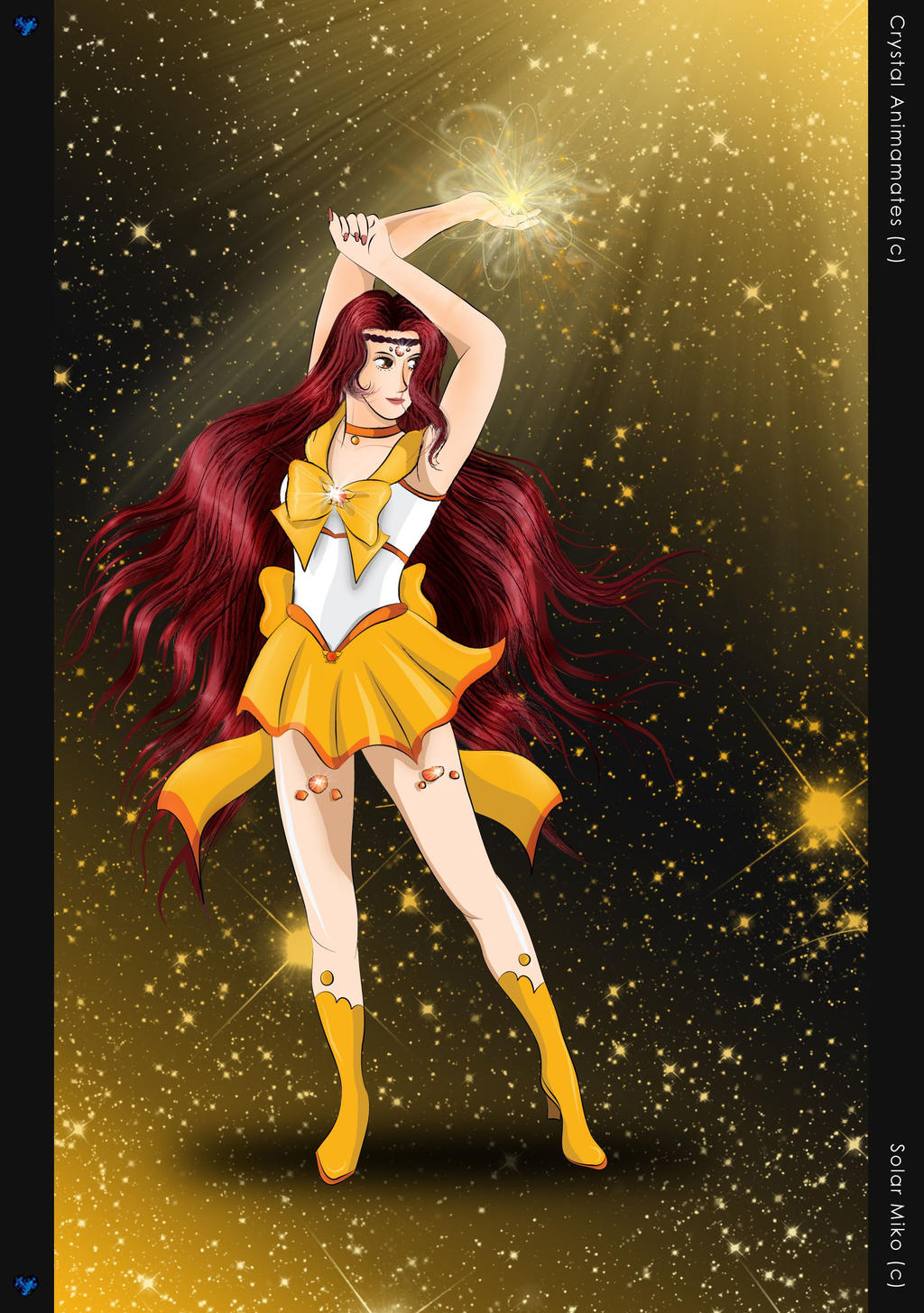 Watch
Finally... One art trade done!
This's Sailor Citrine Koi for

I hope you like it! Sorry that it took me so long, but as I said: when I promise I'll draw something, I will, but no one knows when

Oh, and sorry for make her hair darker, I went crazy

As always I didn't know what to do with bacjground, but I saw you always make her surroundings with glitter. Of course I love glitter and stars

So here it is!
I'll send you later a msg with link to full res version.
Sailor Citrine Koi belongs to SolarMiko
Crystal Animamates by


Brushes used:
link
link

Całkiem nieźle wyszła, bardziej konwencjonalnie, ale nie narzekam. Z kolanami tylko coś wydaje mi się nie do końca pasować, jakby ich niemal nie było.
Reply

Kolana są ;D Ogólnie cała sylwetka była modyfikowana x razy. Zaczęłam to w czasach ubiegłego roku, gdy rysowałam wielkie baby - i ona też jest, ale próbowałam to ratować i strasznie mi nogi i wszystko nie pasowało. I tak ją na koniec liquify'em zmieniałam w PSie xD Rys był w zasadzie prawie gotowy, więc nie było co zaczynać od nowa.
Zawsze migrowałam trochę od mangi, wielkie oczy od początku nie były mym celem. Ale co mi tera wyjdzie to nie wiadomo ;] zawsze chciałam rysować coś pół na pół (jakaą eu-manga

)i często w dawnych czasach mi to zarzucano.
Reply

Sailor Cytrynka jest super <333 Cała do schrupania, bardzo łądna

Zastanawia mnie, co ma na udach, to kamienie, jakieś znaki?? Z rysunku na rysunek widać wielkie postępy, na tło nie mogę przestać się gapić

Reply

Każda crystal animamate ma takie kryształowe hmmm narośla? nie wiem jak to nazwać. Można było sobie wybrać gdzie je ma, plus jedno obowiązkowo na czole w charakterze odpowiednika diademu lub symbolu planety. Moja Albatross ma na twarzy na przykład

Pojawiają się tylko po przemianie w sailorkę.
Tutaj to średnio widać postęp, bo zaczęłam to ponad pół roku temu. Linearty poszarpane, znów rozmiar 38+

ale już chciałam skończyć.
Taaa. ja ostatnio wyznaję zasadę "dodaj więcej brokatu, będzie ładniejsze"

Dzięki Bonbonku ;D
Reply

She looks amazing~!!!! And it's okay on the hair XP Thank you so much for drawing her~!!

Reply

I'm very glad you like it

Maybe someday I will draw her again ;]
Reply


I forgot what you wanted for the trade. I'm trying to get as much art stuff I owe this spring/summer. Was it your Crystal animamate?
Reply

Yes, I asked for my Lazurite Albatross

But if you like, you can draw one of my Centauris. If you like the second option, choose one greek letter (except alpha and omega) and I'll send you a private ref with my senshi (I don't have them all drawn, some are still in version from generator :< )
Reply