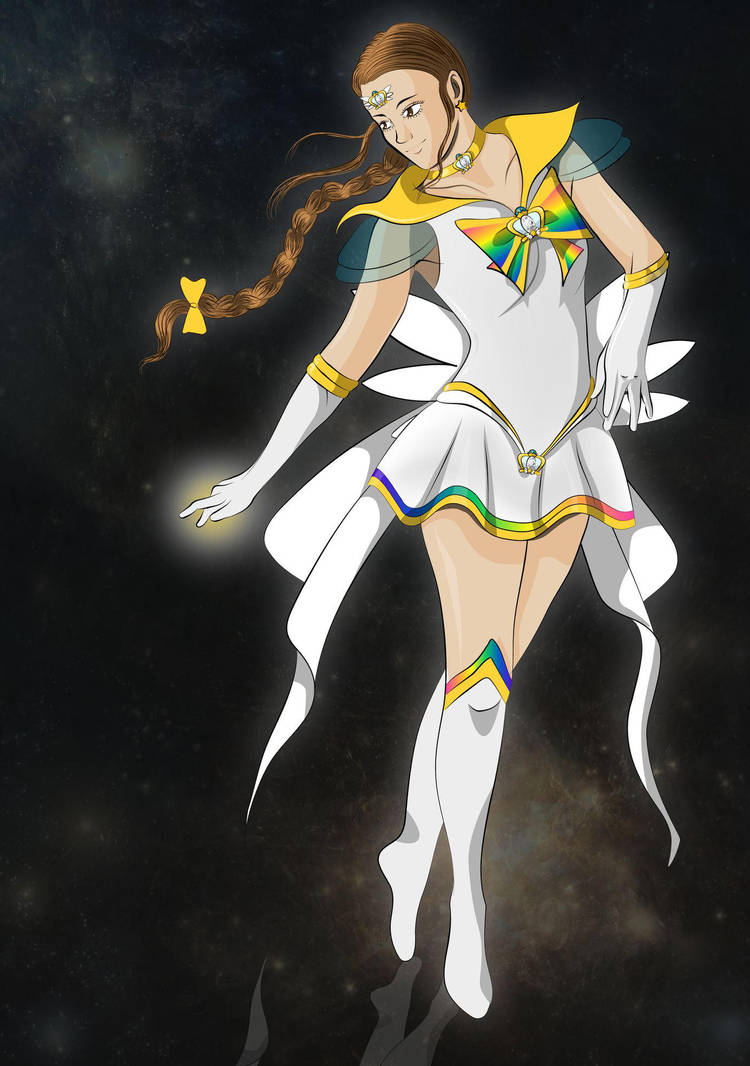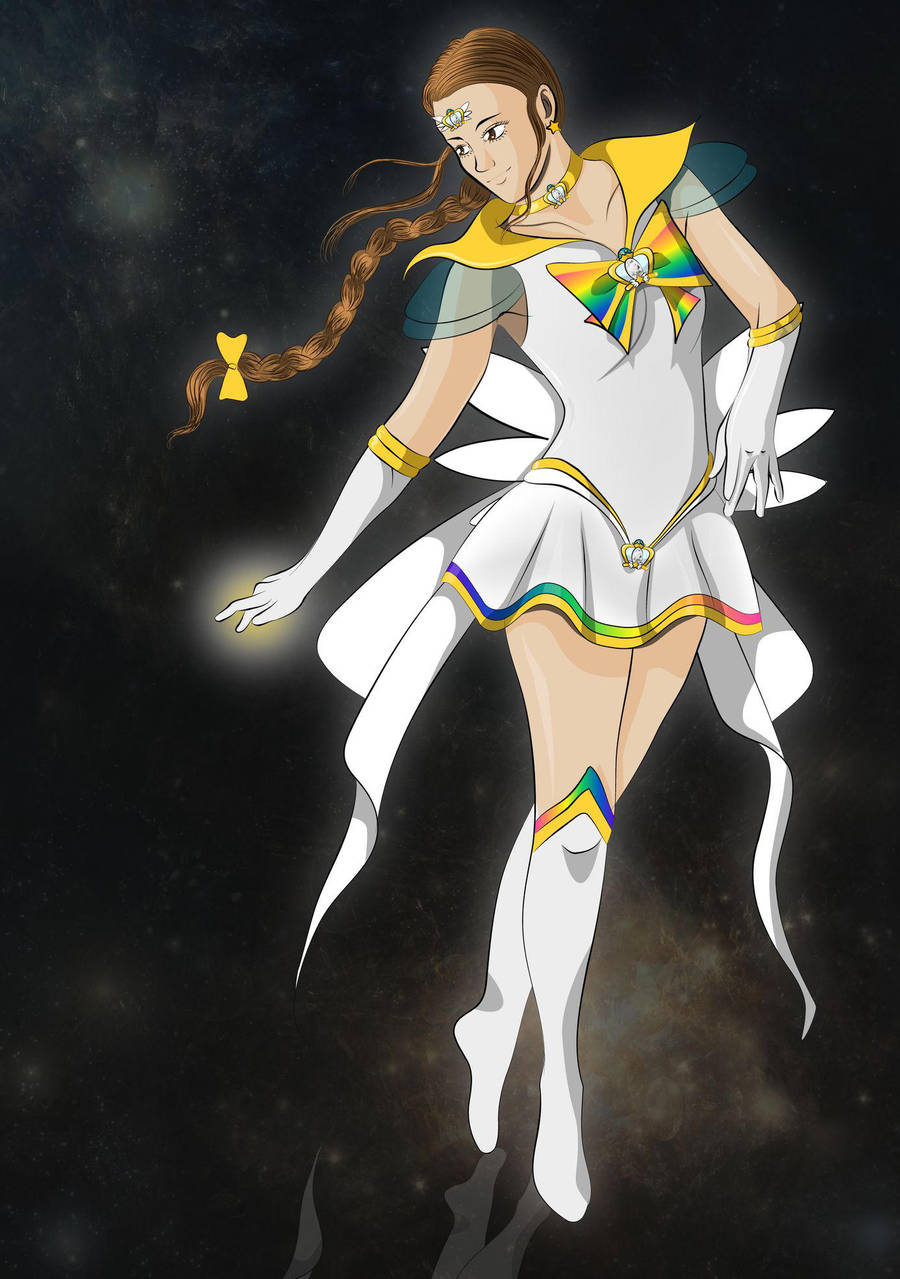 Watch
This is my secret-senshi gift for

Sorry for late ;( Here's special small second gift for you - her brooch as an icon. You can use it as you wish

sta.sh/016nzvn9owil
I had a little fun with drawing this, cause long long loooong (really very long time ago) I also created Sailor Gold Star aaand... she also had a throwing star

I can't remember anything about her but that star. It was also triangular but with three small bonus edges. I hope you like the pic. I think my vectors are a little bit better, but still not exactly what I want.
Pose by
faestock
EDIT: Here she's a little bit slimmer

link

Twarz i poza ładne i proporcjonalne, na początku myślałam że ma jakąś dziwną czaszkę ale ma po prostu wydatne czoło i tyle nie ma się co czepiać. Za to spieszyłaś się już chyba przy jej rękach... Lewe ramie (obok łokcia) ma dziwnie zgrubiałe. Prawa ręka też nie ma kształtu ręki tylko jakoś tak dziwnie zwisa od pachy do dołu. Robisz teraz prace z dużym dodatkiem konturu więc wszystkie takie rzeczy mocno rzucają się w oczy i np. jej lewa dłoń ma dziwną kreskę odcinającą kciuk od reszty ręki ... dla mojego ślepego wzroku wprowadza to chaos w drugiej dłoni tego nie ma więc nie potrafię wytłumaczyć sobie tego szwem z rękawicy ... itp. Bardzo dziwnie zarysowałaś jej też linię biustu. Można powiedzieć, że się czepiam bo to detale no ale rzuca mi się to w oczy i tyle. Przysłania mi pracę jaką włożyłaś w jej włosy czy ozdoby na ubraniu ...
Reply

Czoło ma bo nie lubię rysować postaci o takiej fryzurze

I nie wiem gdzie ty widzisz prace na włosach, jak to część zrobiona najbardziej na odwal się i w ogóle nie chciało mi się robić

Jest wszystko na szybko, bo się spieszyłam, bo by mnie zbanowali na grupie i musiałabym dwa rysunki rysować za to

Biust ma za duży i ta kreska niepotrzebna. Poprawiałam to liquify ale już bardziej nie chciałam deformować. Bardziej się tu skupiałam na ćwiczeniu kawałeczków cieni niż postaci.
Palce i ręce to moja bolączka gdyż moje pędzle strasznie poprawiają same siebie i wychodzą parówki.... Niestety w starym ai nie mam innych na razie :< Albo trzeba będzie zrobić własne...

Kontury chcę robić inne, ale tu nie miałam czasu :<
Wiesz tato ile trwa u mnie kończenie rysunku

Ten był pospieszony i widze różnicę kiedy się nie spieszę
Reply


I love her!!!

You did such an amazing job on her face and hair, and the details are incredible. She was worth the wait

Thanks for sharing your Golden Star story; do you have any art of her?
Reply

I'm very glad you liked my art

No, I do not have any. I started to draw later after I created them. It was in ~1996

I don't even remember how they looked like

I know I had Sailor Golden Star and Silver Star. One thing I still have from 90's is her throwing star made from paper and shining golden foil

Reply

Beautiful

Reply

Bardzo udane, świetne kolory.
Reply

Kolory są dziełem właściciela OC

Przyznam, że trochę zbyt tęczowo jak dla mnie ;D To jest senshi w wersji super, inne wersje trochę bardziej mi pasują, ale życzenie było na tę

Dzięki za odwiedziny!
Reply

pretty

Reply

Reply