Meet cj tanedo

, who's traditional artwork is yet another style that I find very appealing indeed. Here's his Biography...
C J Tanedo's Biography
Beginnings
I have musician relatives, my dad and brother are architects, my grandfather is a writer/editor in a newspaper, so there is a lot of artistic talent in my family.
I started painting only when I was in college, I think 1998.. at the age of 18 (I'm now 28). I was amazed by the paintings of Gustav Klimt back then (although I haven't seen an actual work, only in books). I also like Victorian period paintings.
I studied at a university here in the Philippines, University of Santo Tomas.. and it's known for more traditional/conservative/old fashioned way of learning arts here in our country.
As a job, I do part time in our architectural/interior/painting/graphic design company as a consultant/purchaser of accessories in interior designing. However, painting is really my profession.
Influences and Inspiration
I love the works of Degas, Rembrandt, Odd Nerdrum... in many ways I somehow absorbed the things I like in their works, and use them when it is needed in my painting, such as in different moods.
I get inspired in artworks when I can feel something relating to it. not because of a particular subject, but mostly by the way I
feel
for the art work.
Preferences of Style and Techniques
I prefer oil and acrylic painting. I love traditional art and my subjects varies on different moods and events.
I use adobe photoshop as a study for my paintings.. i love thick oil paints painted on canvas, brushed in flat bristle brushes, then glaze, then high-lights.
Three of my favourite pictures from my gallery would be...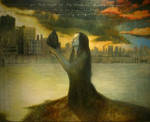 Reqiuem- because it's one of my first paintings dealing with more serious themes. in this one it's about the wrong religion!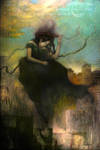 Farewell and Good Night - it's about saying goodbye to a loved one.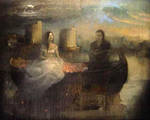 The Sacred and Profane - because of so many happy memories while making it!
Advice for Others, and Future Plans
I feel we have to be responsible for what we create or do. we have obligations to others. We just can't do art works that can pollute the minds of others. Art can be inspiring and destructive..
I just want to be the best person I can be, and so I want to reflect this in my art.
If you would like to, you can visit our site,
Tintero Art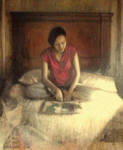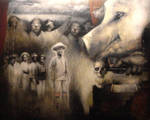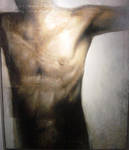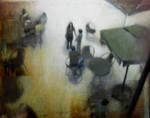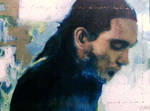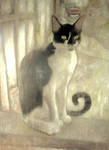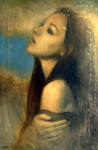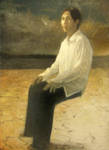 :thumb68972616:
If you have enjoyed reading this, and looking at his gallery, don't forget to add

to your

's!

(I have carried out a series of interviews, and hope to continue to do so. If you have never seen any of the previous ones, please click HERE and you will see links to all of them listed in my journal. Some were carried out with `DWALKER1047 also.)

Here is a stamp for anyone who has been interviewed by me to use on their journal or shoutboard if desired (this will help spread the word that you have been interviewed here at dA)...




Or if interviewed by both of us...

:thumb64223190: