Katerina Koukiotis

has a very special gallery full of detailed, in-depth, often wonderfully colorful traditional artworks, which are immediately eye-catching and magical in quality. There is something that just has that X-factor about her work, for example, the ability to bring out glorious highlighting with white charcoal on tinted paper! We were both so drawn to Katerina's style that we really felt it appropriate to expose her works here in a News Article! So... Meet yet another very talented dA artist!
The Interview
1. How long have you been doing art?
I know this is the most common answer artists give but i have been doing art since I was little

I remember as a child even when vacationing I would always have my sketch pad and pencils with me

2. What, or who, got you started and influenced your work?
Classic and recent artists influence my artwork. I love fantasy art and a lot of fantasy artists have been a major influence and inspiration to me.
3. Do you have any formal training as an artist?
I'm a self taught artist, no formal art training, just the regular school art classes we all receive as youngsters. Other than that I never attended Art School or received any type of art classes.
4. What software do you normally use for creating or preparing a work for display on the Internet?
I'm a traditional artist, I mostly use my paint shop pro 8 graphic program to upload my artwork after scanning, to resize it etc... I also use my PSP 8 to design my art on products and web design for my own website

5. Do you have a preference for the type of picture you like to create?
My art style is realism mixed with fantasy; I love drawing/painting people and fantasy related creatures

Mermaids are probably my favorite Fantasy subject to draw

I love drawing faces; no matter what style of art I choose to depict ,Faces and portraits are my favorite

I love capturing expressions and emotions.
6. Can you give a brief overview of the techniques you use?
Most of my artworks are completed with pencils,graphite,charcoal,pastels,or color Pencils. Now and then I will paint with either acrylics or watercolors. I mostly use Strathmore artist paper, Vellum or Smooth for my artworks. I will start off with an idea, roughly sketch it in my sketch pad and look for good reference to work from. Luckily being part of dA, it has helped me so much finding good model reference to work from which is so important in my opinion for an artist to have no matter what style of art they like to do. In my case since I do realism, it's essential to have good reference. Pencil work takes a lot of time and patience and it may take me a good 16 to 20 hours to finish an artwork.
7. What sort of things inspire your artwork?
Everything and everyone inspires me, it would be hard to name just one thing... it can be something simple like a flower or my love for fairytales,the Bible, my Greek heritage, life, nature, books, fantasy movies like (LOTR) and other artists works I admire, and wonderful stock dA provides.
8. Could you pick out 3 of your most favorite images from your gallery and explain why you particularly like them?
I could try even though my favorite images change a lot through the years, it's so difficult for me to pick, but I will do my best....
Butterfly Dream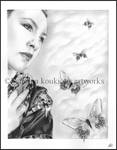 is definitely one of my favorites for several reasons, one of them being that it's modeled after one of my favorite fantasy artists Maria j William. Artwise it was so challenging; I kept looking at the fabric kimono dress Maria was wearing in the reference that I was working on and trying to figure out how i will do all this in pencil. Now that I look back on it - it was one of those moments that surprised me what I was capable of doing artwise. I also completed the artwork between moving last summer which made it even more challenging but I'm so glad that I finished it

Like I mentioned above, drawing mermaids is one of my favorite fantasy creatures to draw and my Message In A Bottle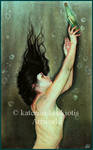 depicting a mermaid reaching for A bottled message underwater was completed with color pencils and pastels.
For a long time working with color was not always my favorite thing, but now I love it, and it took much practice and hard work on my part to bring my color artworks at a level that i felt content with, and this artwork, I feel, shows all the hard work paid off and was worth it

Another challenging but yet rewarding artwork is my Morgan Le Fay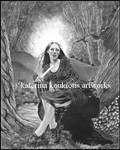 . Completed back in the summer of 2005 for an Arthurian Legends online art show, literally took me a week to finish, it was very challenging and one of my most collaborate art pieces with a detailed background. Including backgrounds in artworks hasn't always been my strongest points and I was very pleased with the outcome - one of my most challenging graphite pencil pieces to date.
It's hard to pick only 3 favorites because I have many artworks in my gallery that are very special and dear to me for different reasons but the ones I chose above were very challenging for me artwise and I often questioned myself if I could complete them.
9. Do you have any advice for aspiring artists?
To continue to do what they love and to practice as much as they can, learning from other artists and studying favorite artist's works helps so much, also buying or borrowing art books from your local library can be a helpful source of help. The more you learn the better. If you are good drawing hands or eyes or cats..keep drawing them and fill sketch books with them, you will be amazed how much your art improves within weeks.
10. Do you have any future plans for diversifying your artwork?
I would love to continue creating art , building up my galleries, become more organized business artwise which is very hard to do, since it takes away from doing art, but it's one of my goals.
I already had wonderful opportunities and feel blessed to have a lot of good and positive things happened artwise for me that I'm very proud of, like receiving art awards, having my work sold, published and licensed.
Most of all I love creating art that makes me happy and hopefully people will end up enjoying as well

11. Is there anything else you'd like to add about what you do?
Feel free to contact me personally or visit my website at
The Artwork of Katerina Koukiotis
.
I do sell original artworks, prints, calendars, and take commissions to create your very own special artwork.
I would like to thank

and

for the wonderful interview! I feel honored, and I also want to thank everyone at dA who supported me and gave me wonderful opportunities like this one to spotlight my artwork

dA is not just a place to show our art but it's also a place to meet wonderful people, make good friends, And meet amazing artists.
Some wonderful examples from Katerina's Gallery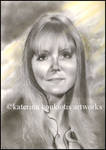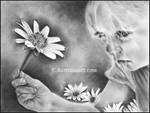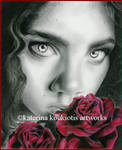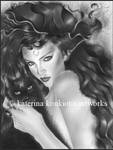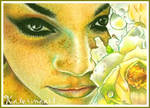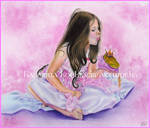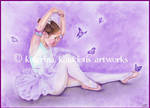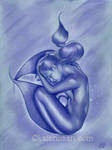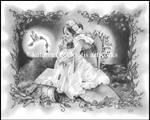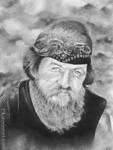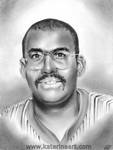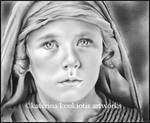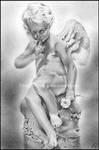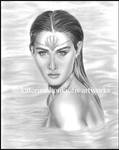 DWALKER1047 and AnnaKirsten are inviting any one who has been interviewed by us both to add the following stamp to their journal/shoutboard in order to encourage viewers of people's home-pages to take a look at the articles that serve only to try to bring greater exposure to these artists...

:thumb64223190:

Thank you.
</b>