NOTICE!
We are still looking for new Admin who enjoys fractals and would like to write regular journals. If you feel you can commit yourself to writing a feature just once a fortnight, then please send a NOTE to the Group, giving us some details of:

your experience as an admin (if any),

what you feel you can offer the group

why this position would appeal to you.
We will get back to you as soon as possible.

Please note all admin now have the opportunity to act as Founder for the group on a three months turnaround basis.

Daily Fractal Feature for 17th April 2015

On a daily basis we, at
DailyFractalFeatures
, are aiming to showcase a small selection of fractal artwork to the community. We are proud to feature today's Daily Fractal Feature!
You can show your support by

ing this News Article.
Please comment and

the works featured and congratulate the artists!
_________________
Interesting Haunts From A Past Life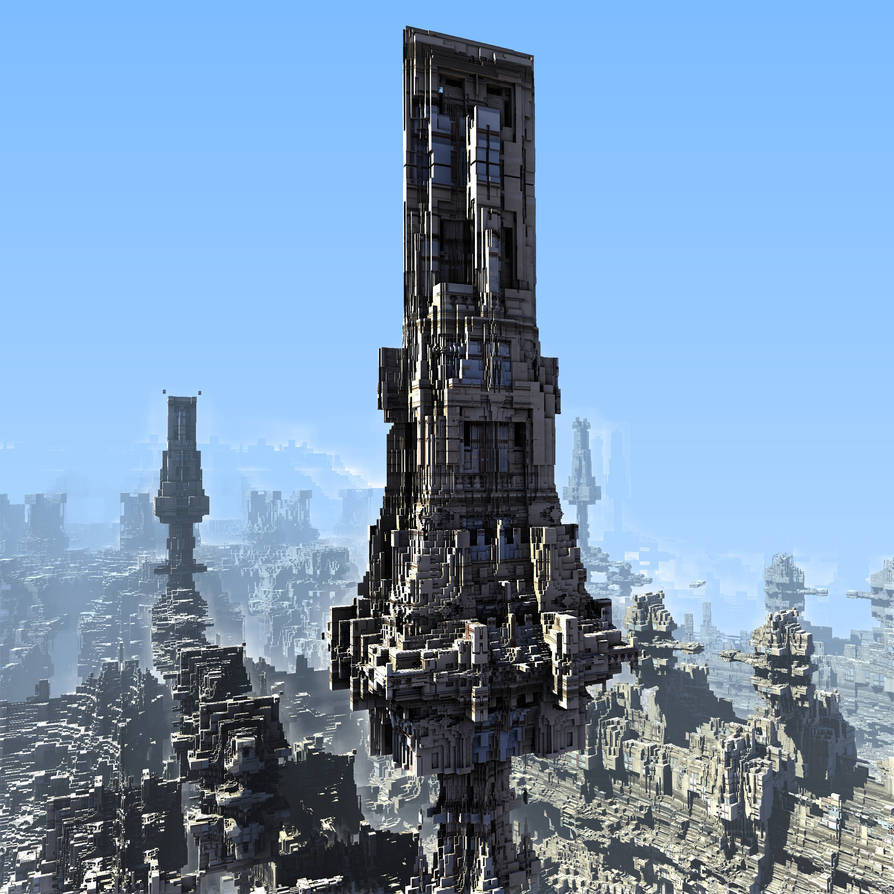 Tower Version 2.0 by HalTenny
I lived here once. There was no lift as one might expect to find, but a series of narrow winding staircases, which only seemed to go upwards - never down again! The views from the top could have been phenomenal had it not been for the thick air pollution that constantly gathered there, but on some days it was possible to see some of the other dwellings nearby and the fact that there was a hazy looking bay not far away. My place - this largest tower building - was heated by solar panels, and there were often high-pitched pinging sounds too, which I later found out were due to mobile technology and earth-to-air communication systems. I had to leave there in the end as it became evident that some of the surrounding buildings were beginning to crumble and disappear into a mass of rubble. Someone warned me - I forget who it was - that even these larger towers would succumb to the forces of gravity and entropy that were taking place. So I've long-since moved. Such a shame really, as sadly that means I can no longer show you around the interior of the building.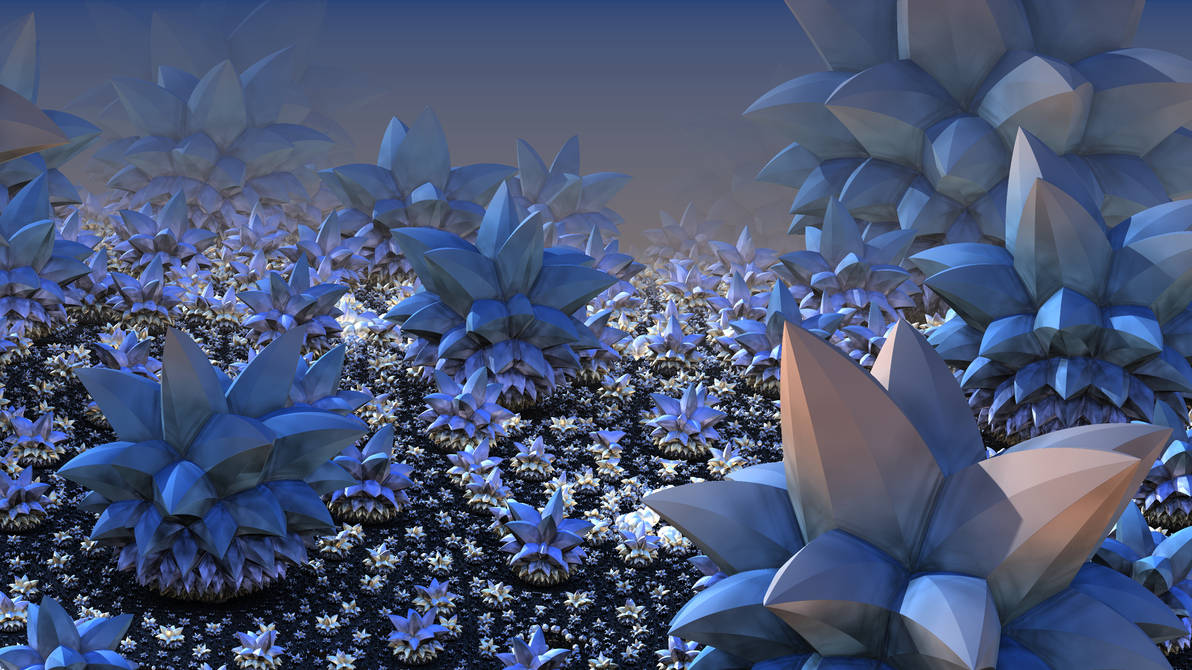 I used to keep these very strange looking plants out on one of the balconies of my tower apartment. It was South-facing, so whilst there was some sun filtering through on the more cloudy days, it did tend to burn some of them on clear days, when the heat was relentless. I never did find out what they were called, or whether or not they had any form of intelligence, but while they were freshly budding they were very beautiful. Some of my guests wanted to take cuttings from them, but there were warnings against doing that sort of thing. Something about a possible poisonous gas that could kill. So we had to be contented with the fact that poisonous things can sometimes look incredibly pretty, but they are not necessarily safe to touch. Suited me fine though. I never had to do any weeding!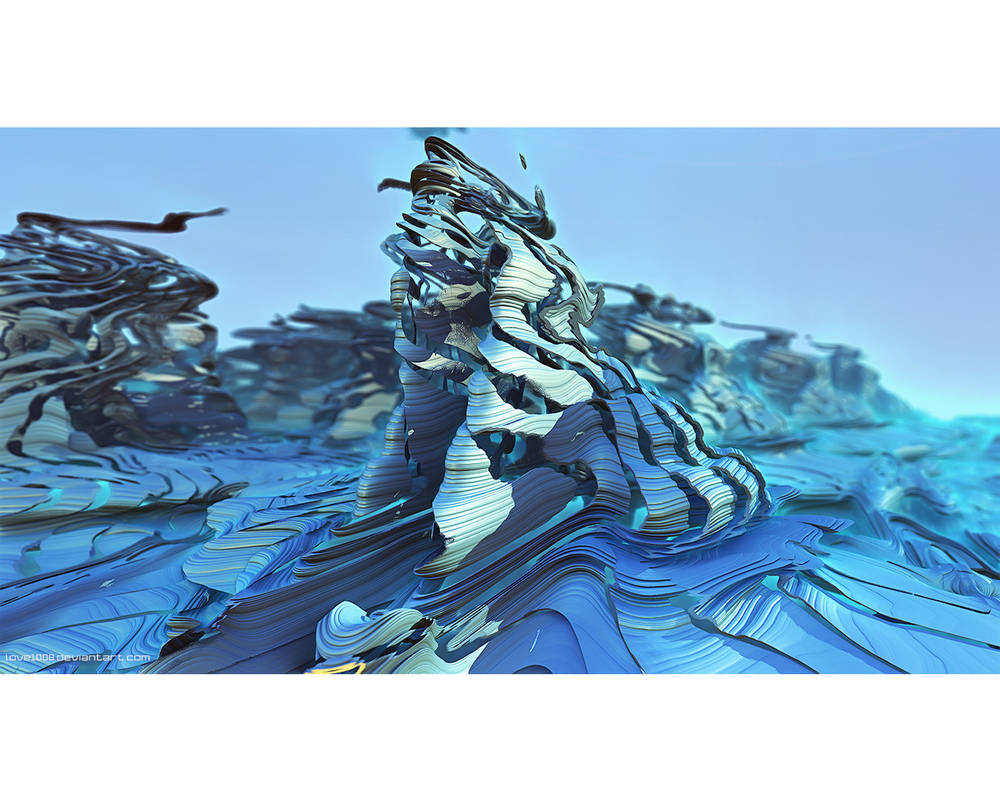 Fractalscape planet 5 by love1008
One day, while I was still living in my Tower apartment, I went for a wander near the bay. I suddenly came across this broken looking mound and thought I would explore a bit. "Stop! You enter here at your peril!" I heard from somewhere in its midst. There didn't seem to be anyone there, yet that voice was clear and unmistakably audible. But did I really hear it? I took a tentative step forwards, and immediately heard the same warning again. Oh well, tantalising as that was, I never did venture in to find out what it was or why it was there. I still wonder about it even today, but nobody I asked ever seemed to know.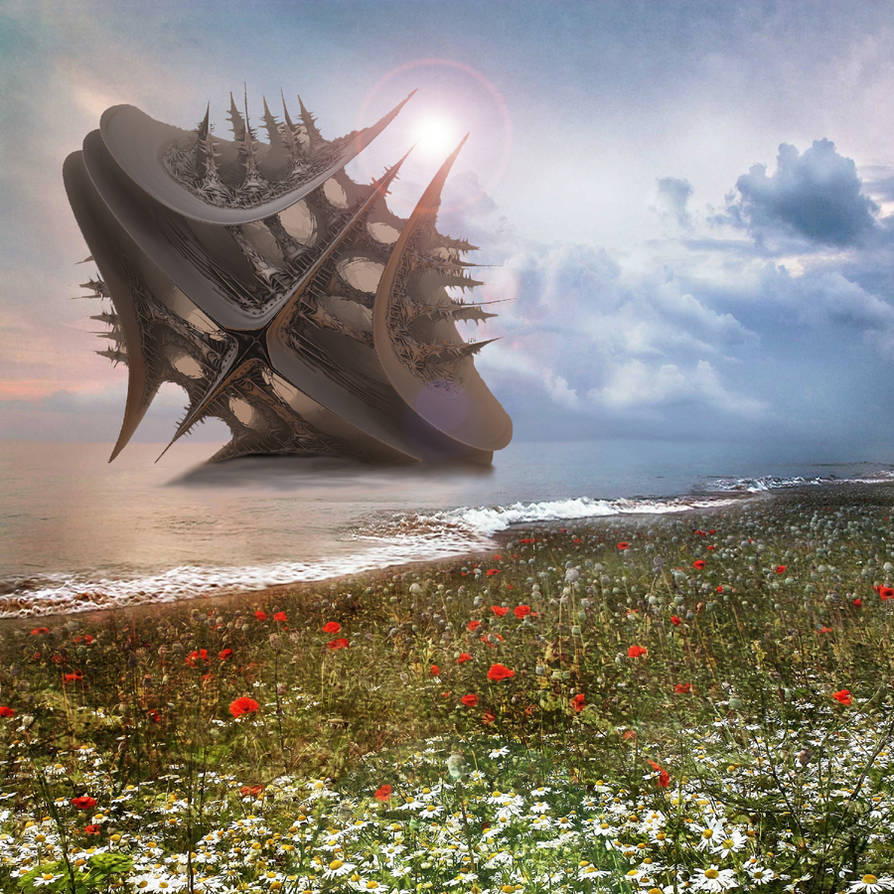 On another occasion, at a different time of the year, I went for a walk along the shore of the bay (facing in the opposite direction to the strange craggy mound I knew to be lurking behind me). I had heard lots of whisperings that something strange was happening here and so-called friends of mine had urged me to go and see. They didn't want to accompany me though, but they tried to assure me that I should be safe. Sheer bravado urged me on as I made the decision to take a peek. Sure enough, only a matter of a few yards round a few bends, there it was! A huge metallic-looking vessel that looked as though it had plummeted and landed awkwardly into the water. I could hear high-pitched sounds - like beeps and sonar blips. Suddenly I became overcome with fear and I turned and ran as fast as I could back to my home Tower. Then I had all those stairs to climb to get to my apartment at the top! I can't remember how long it took me to get into the familiarity of my own space but I believe I passed out on several occasions whilst hastily making that homeward journey.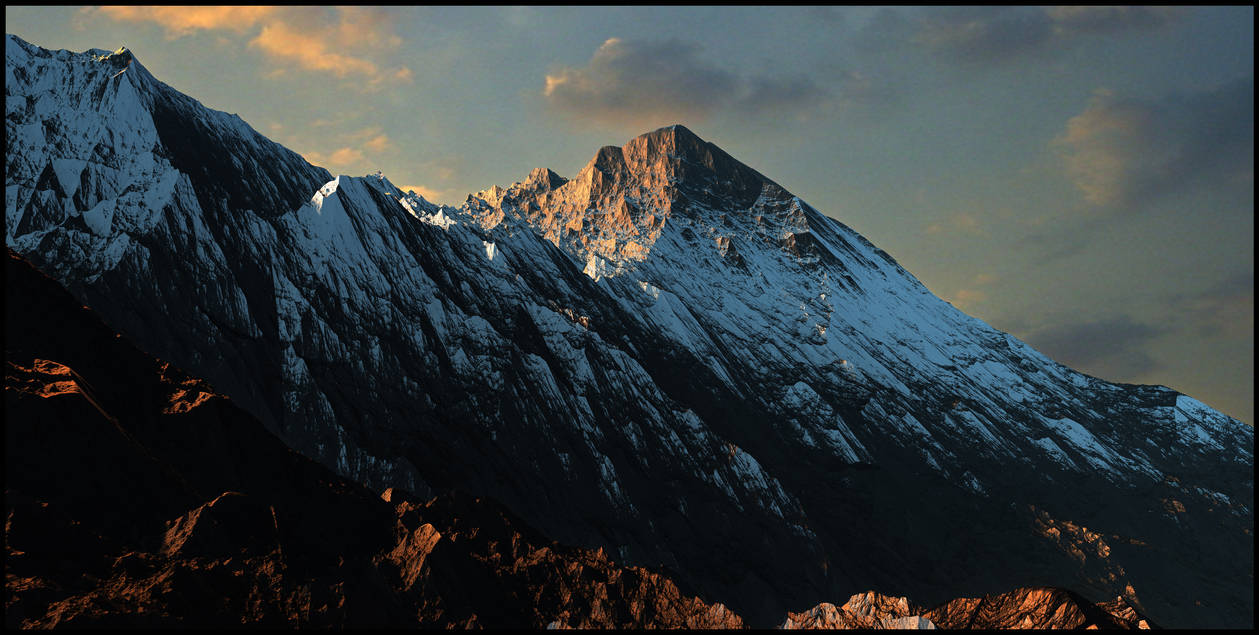 7
The day came for me to move from my Tower apartment. I couldn't take any of my belongings with me, as nothing fitted the winding staircases. So off I trudged on my own with a rucksack filled with food and water, not really knowing where I would go, or even if I would survive for long. I didn't go in the direction of the Bay this time but decided upon a different course, in the direction of a place known as Dragon Mountain. Locals referred to it as Surf II - something to do with how it was created, or so I was told. They said it was safe, and even friendly, particularly on a clear day. How gullible I could be at times to believe anything my friends or neighbours ever said to me! Most of them had left the area by now and I had held on for as long as I could, but it was a very lonely existence. After several days of walking, I finally arrived at Surf II. It had its eye on me and it was watching every move I made. It was a clear day - thank goodness! What to do? I sat down beside it to have a snack and a drink whilst I worked out whether to proceed. This would mean climbing an almost sheer rock-face in any direction and I was no climber (except of course of narrow winding staircases). "Ask me the right questions and I will give you the best directions" came a soft, rather poetic sounding voice from the proximity of the ever-watchful eye. I was so shocked to hear it that I choked vehemently on my mouthful and it was some time before I could speak. The atmosphere was also becoming somewhat ominous and I remembered that should the weather take a turn for the worst, Surf II might also change its mood...







For more information, including how to suggest a deviation to be featured, please visit us at
DailyFractalFeatures
.
Thank you so much for supporting the fractal community and this project!
There is an ongoing donation pool for
DailyFractalFeatures
&
Fractal-Resources
to become SuperGroups over on

's page
Feature and Script Prepared by