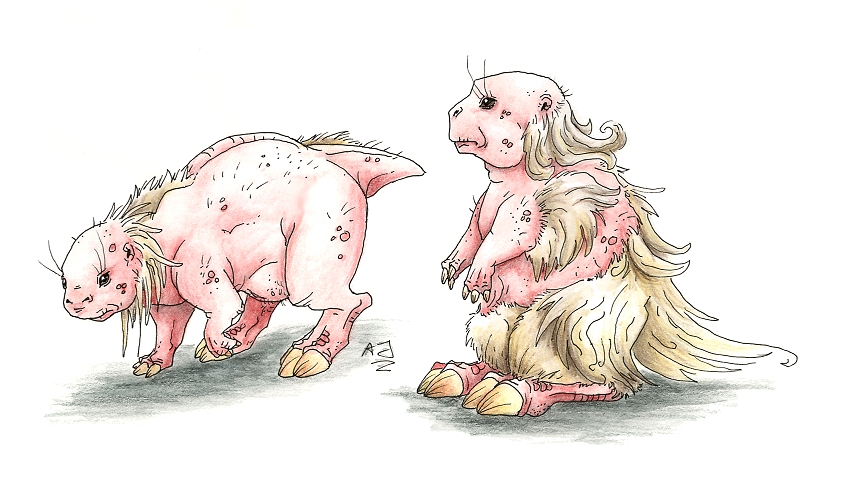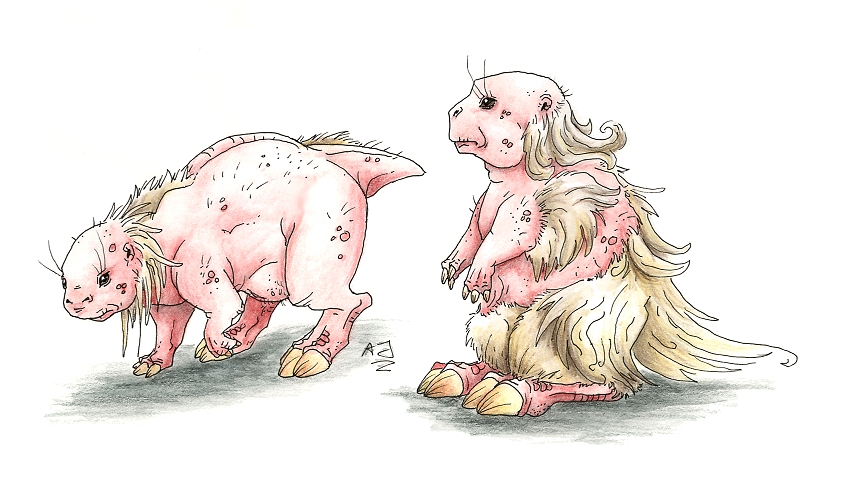 Watch
A prodject thing.. that i've done with
. We decides a pokémon to draw realistic, and then we compare our drawings. You can see Eerins neat blissey here;
[link]
... and the colors was mean to me... and the scanner was mean to the colors... and i messed up the chansey, but i decided to keep it in the picture anyways... it's not nice.. but decent?
Oh, and remeber that next time you play pokémon yellow, it's one of thouse that stands behind the dest, looking at you..

Chanseys evolved on a very isolated place, where there was no predators large enough to be a threat the chanseys.
Thus, the chanseys turned into very slow and very humble creatures. They have no natural defence nor defence behavior against predators.
And so, the day humans discoverd thouse slow and fat creatures they quickly turned into a popular prey. In time, the number of chansey was heavily reduced and today they are extreamly rare. They are today an endangerd pokémon, but even if there been large prodjects to protect thouse creatures, there's many still poachers and pokémon trainers that threat the few wild chanseys that are left. Today serval marking systems is in trial to prevent trainers form capturing wild captured chanseys. It's known that some uncareful pokémon trainers have released their predator pokemons into the wild in the same area where chanseys live.
Why the chanseys grow more hair when they evolve was for long a great mystery, but now some sciantist claim that it has to do with a ranking system. The furr is also said to show how health a invidual is, and a chansey with bad furr is likely to be avoided by other chanseys. However, as chansey are generally single-living creatures, many are doubtful to thouse theories.
The chanseys reproduce slowly and lays an egg about every twice year. One special thing with the chanseys are that there seam to only be females, hence the child will be pretty much a clone of it's mother. Once the egg is laid, the mother will carefully place the egg in a poach on her belly, where she can heat it and protect it from natural egg-thiefs like ekans and murkrows.
Chanseys can move slowly on all four, but they are often seen sitting on their hind legs resting. They often stand in that pose while guarding it's cub as well. There may not been any predators that could take a fully grown chansey, but hte cubs are very easy targets.
(for thouse that a female only speices just seam too strange, there's acully a lizard that is like for real

)
Pokémon and all pokémon characters © Nintendo, GameFreak inc. & Creatures inc.