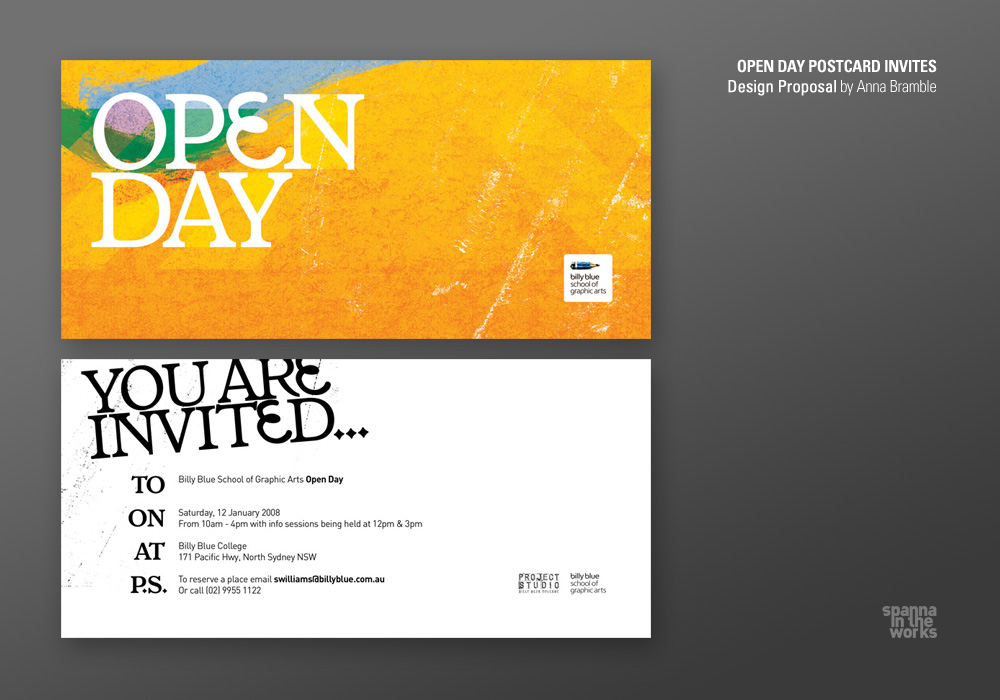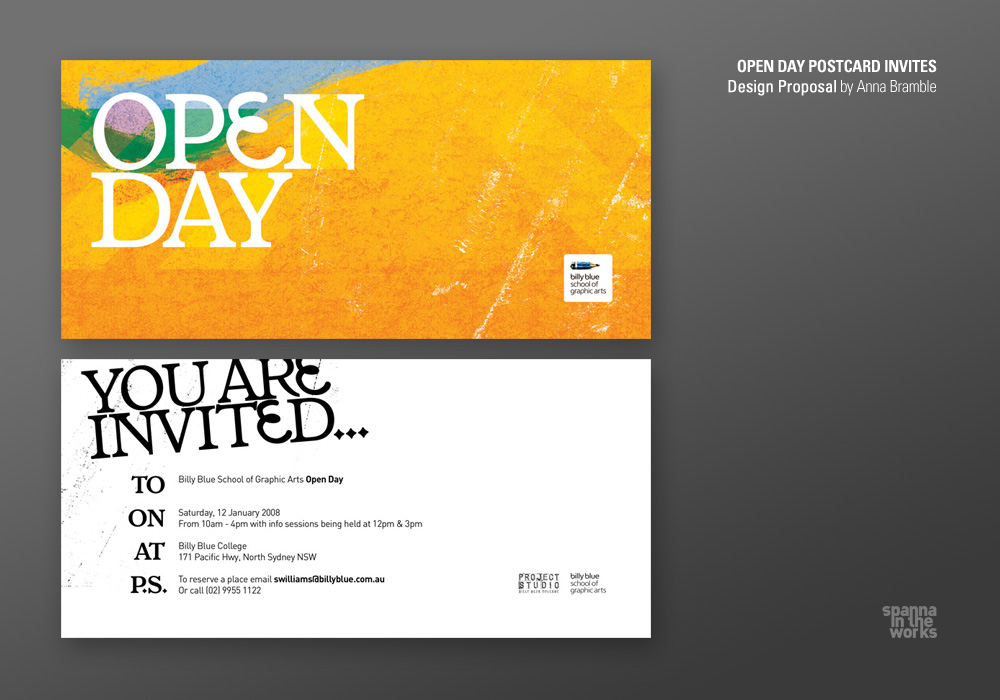 Watch
Open Day postcard invites for my college - Billy Blue School of Graphic Arts. Colour front, B&W back. Just simple but I like it.

It is so citric and fresh!
What's best about it is that is not like all the ther invitations I've seen.
Hey, that pencil is the School logo? it is so cute!
Reply

Thank you!

It WAS the school logo. Unfortunately it has since been changed to a boring vector pencil symbol. Oh, its not bad but I liked the old one.

Thanks again!
Reply

I visited Billy Blue today with my school. It looks like an amazing place to design + create.
Reply

what stream are you doing? I'm doing multimedia

Reply

me too.

I'm 3rd year this year. Are you just starting?
Reply

I always liked ur works!

Reply

Which brushes did you use?
Reply

um... i totally can't remember. I'm pretty sure I just searched "paint strokes" in deviantart and got it from someone but doing it again now, I can't seem to find them. :/ They could of actually just been images aswell, not brushes. dunno sorry.
Reply

Reply

I particularly like the arrangement of the typo and how you managed to blend in elements (such as the texture and the paintbrush strokes) that enhance the overall feel of the postcard. Good job spanna!! I like

Reply