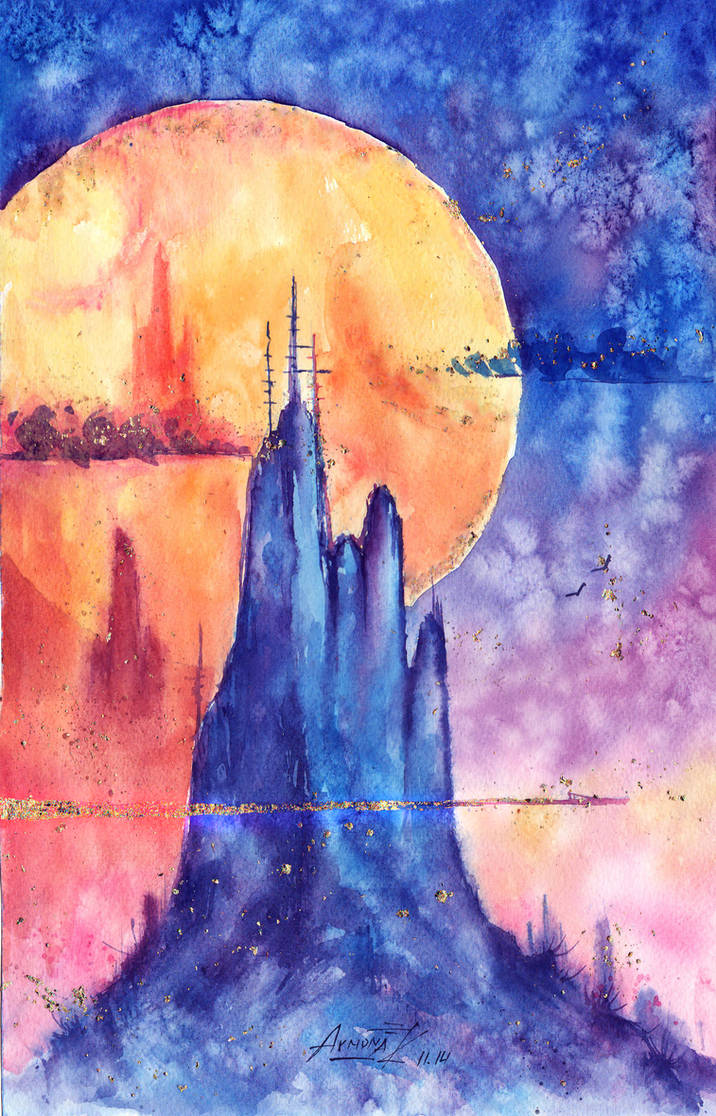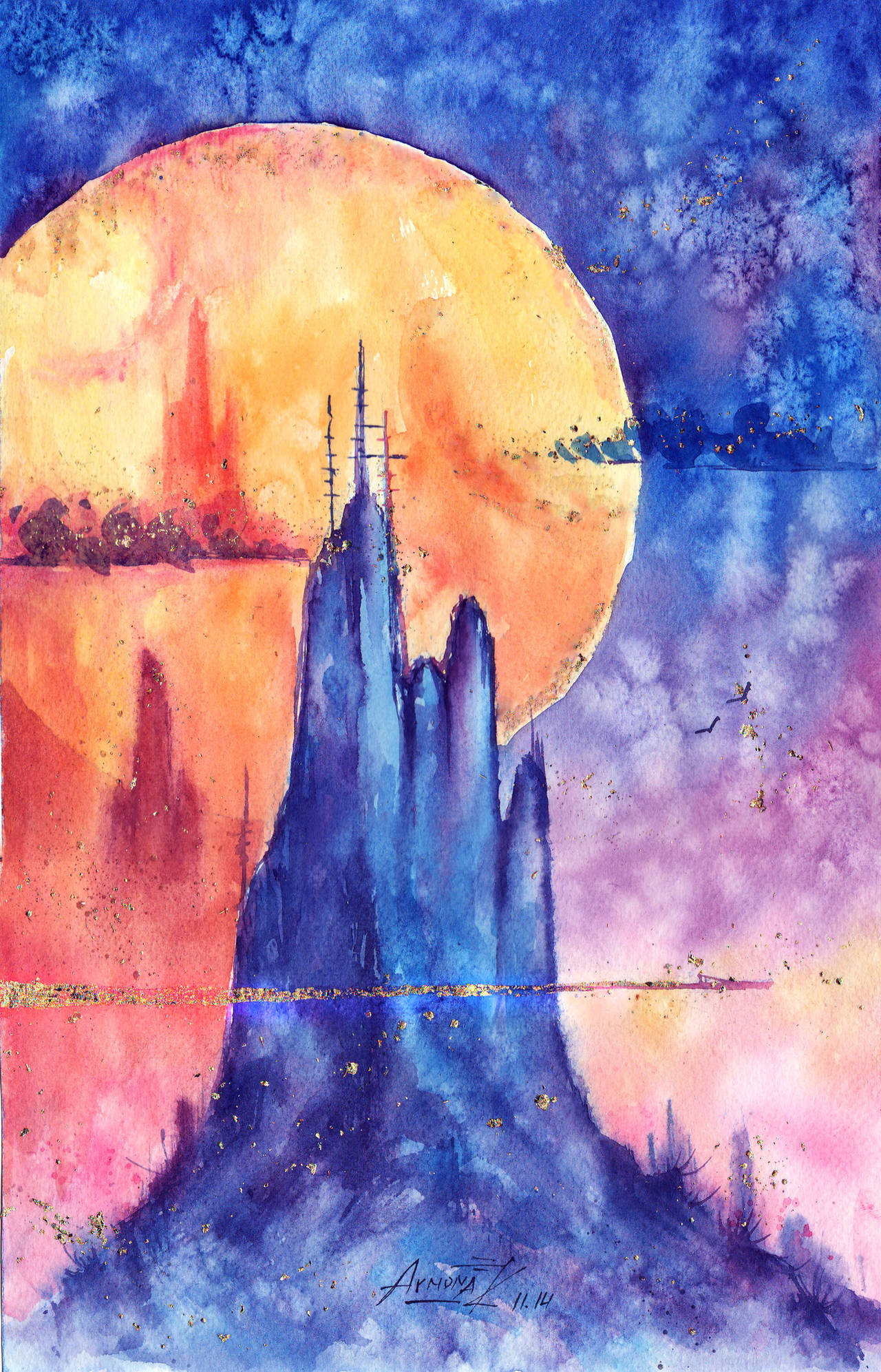 Watch
The first COPY
, which I
did
for fun
and
for
work experience
with the composition
.

Good balance
of color,
arrangement
of color spots
, shapes and
objects
various shapes and
textures
.

Also
, I used
a little
Metal leaf
although it was
not the best idea
.

I like to make
a copy of
a digital
work in
traditional materials
.
It gives
me more freedom
for imagination
and
material transfer
, since
it is physically impossible
to repeat
some of the techniques
.

watercolor on paper.


P.S.
I
could not repeat
the
color palette
,
because I
miserable
colorblind
.

interesting and enjoyable use of color, not to mention your artworks show that you have a grasp of how a simplistic work can be more beautiful and compelling than a overly detailed one. the colors make me think of early dawn.

however, i will admit that i, at times, until i looked at our original design, was not entirely sure what i was looking at, and the other mountains on the outside appear to be floating stones beside the large front mountain since only the tops are shaded unlike the sky colors. Not that that's entirely bad, i am just unsure if it was intentional.

i can see why you are unsure about the metal leaf detailing, but i almost feel it adds a bit of character to an otherwise plain sky, and it almost makes the mountain appear covered in foliage.

All of this taken into account, i feel the traditional reworking of a digital work is fairly compelling, and works as its own artwork, being as differing as it is.
and with such a subtle look tot he work it almost leaves the story of this journey up to the onlooker itself, i feel.
The Artist thought this was FAIR
3 out of 3 deviants thought this was fair.