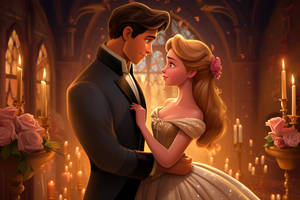 Gallery Pass
You'll find a little bit of everything in here, from beautiful fantasy characters, spooky creatures, anime, cool sci-fi, fabulous wallpaper, abstract images and Disney-style work. New stuff added (at least) once a week. Everything in this gallery is unique to this gallery and won't be available in my public offerings! All artwork is AI generated via Midjourney.
---
Suggested Premium Downloads

Description
Now is a print!
New Halloween design for Spiral direct

You can find clothes with this design at spiral direct website www.spiraldirect.com
Here for girls
www.spiraldirect.com/.-HALLOWE…
www.spiraldirect.com/.-HALLOWE…
And for kids
www.spiraldirect.com/.-HALLOWE…
Also if you a tagger you can buy this pic and other my drawings at CDO store
www.cdoestore.com/index.php?p=…
НОВАЯ СТРАНИЦА ВКОНТАКТЕ (new vkontakte page)
vk.com/id216060304
My official facebook page
www.facebook.com/officialannam…
My blog
annamarine.buzznet.com
NEW!Collection of skins and cases
2012 collection for Spiral direct
_______________________________________________
Instagram! NEW!
statigr.am/annamarineofficial
@annamarineofficial or just type Anna Marine in search area
Twitter >_< Follow me twitter.com/#!/anna_marine Thanks!
My website
anna-marine.com/
You can buy my tubes and pics here
www.cdoestore.com/index.php?p=…
Image size
3508x4961px 3.33 MB