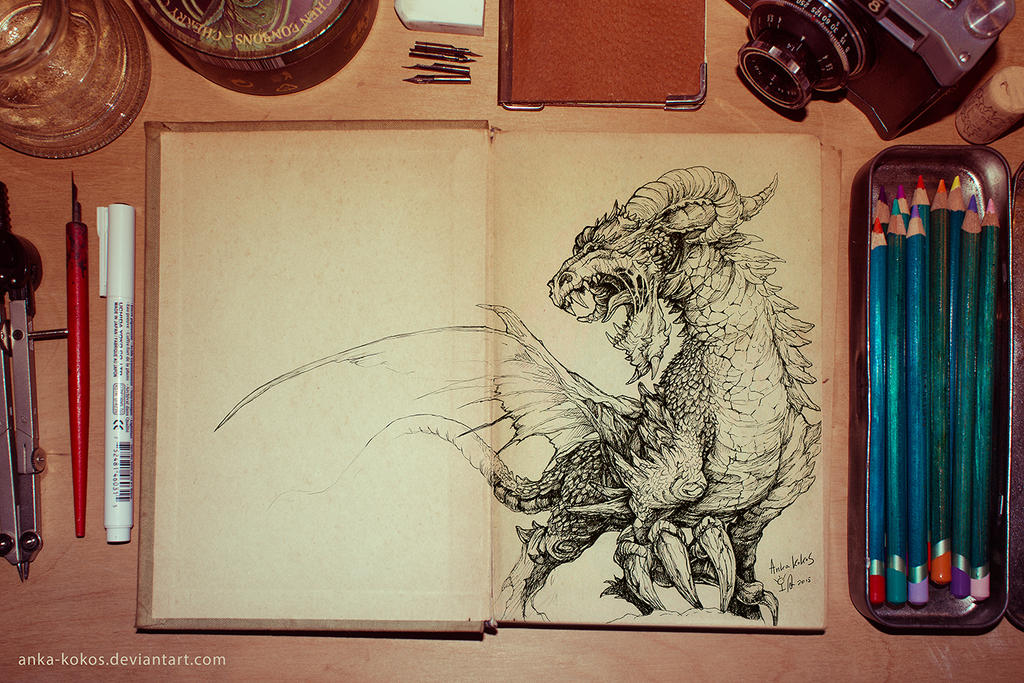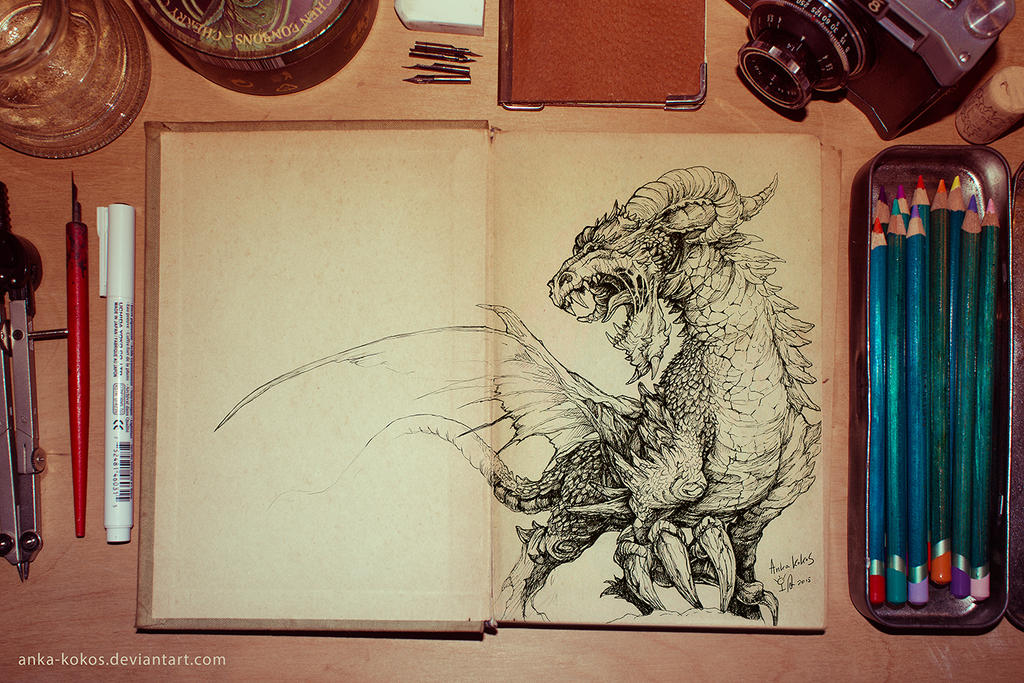 Watch
Próba wykonania mockup'u + randomowy szkic z mojego brudnopisu : )
Teraz już wiem, że 2 lampki nocne + mały led to trochę za mało jak na doświetlenie zdjęcia xD
Ale jak na pierwszą próbę wystarczy.
my first mockup +
random drawing from my sketchbook



Jak dla mnie mistrzostwo <3 *.* muszę mieć! I więcej takich!
Reply

Reply

wow, swietnie to wyglada, i szkic i caly wystroj.
to jest twoje art station?

oswietlenie tez mi sie bardzo podoba, jest klimatyczne i pasuje do szkicu
Reply

To jest tylko próba zrobienia gotowego mocupu do wstawiania szkiców

żeby się za nudne nie wydawały
Dzięki za odwiedziny !

Reply

Słów brakuje, MISTRZOSTWO

Reply

Super! Jestem fanem twoich prac

Reply

Świetny smok! całość wygląda naprawdę pięknie, bardzo mi się podoba! Podziwiam jak zwykle znajdując inspiracje.
Reply

Ach... Aach i jeszcze raz ach... jest piękny w projekcie (i te rogi!) i zaj*biście wykonany - chciałam zawsze umieć takie smoki z detalami robić ale mi bardziej cartoonowe sprzyjają. Co do doświetlenia jest ok bo wysżło bardzo ciepło a z tuszowym artem ma to klimat zwłaszcza z tymi rzeczami dookoła (a kredki ten sepiowy, ciepły klimat kulturnie załamują więc nie jest monotonnie).
Reply

Mam jeszcze troszkę tych mockap'ów porobionych, żeby jakieś szkice też wstawić bo tak sam szkic to pusto trochę
dzięki za odwiedziny

Reply