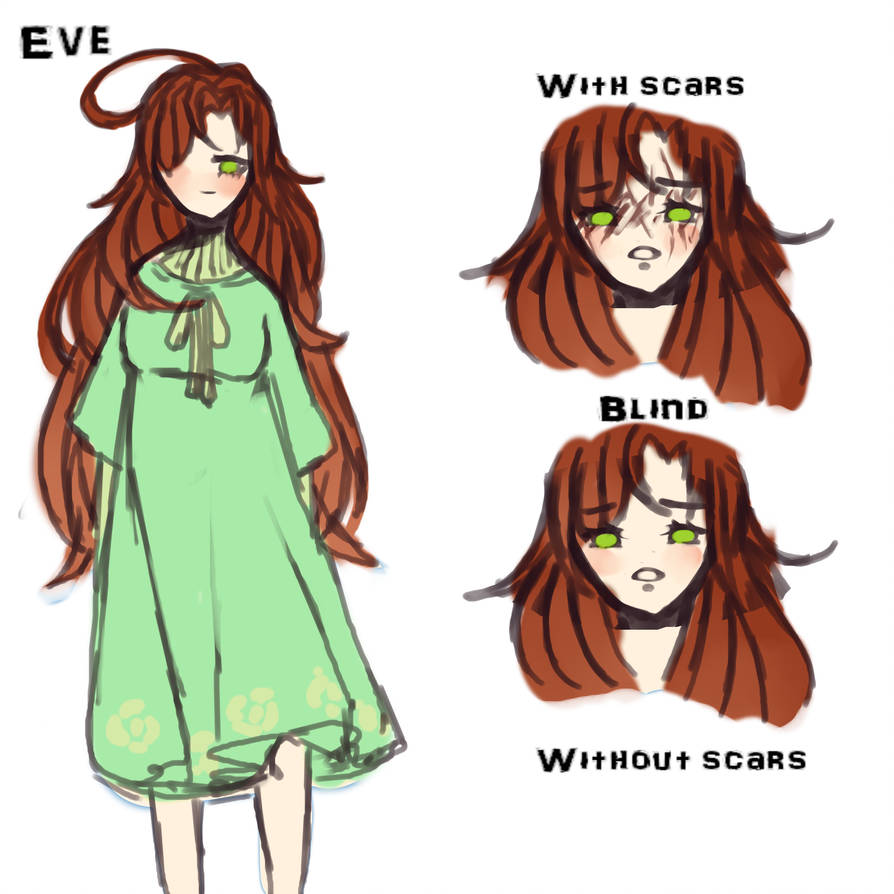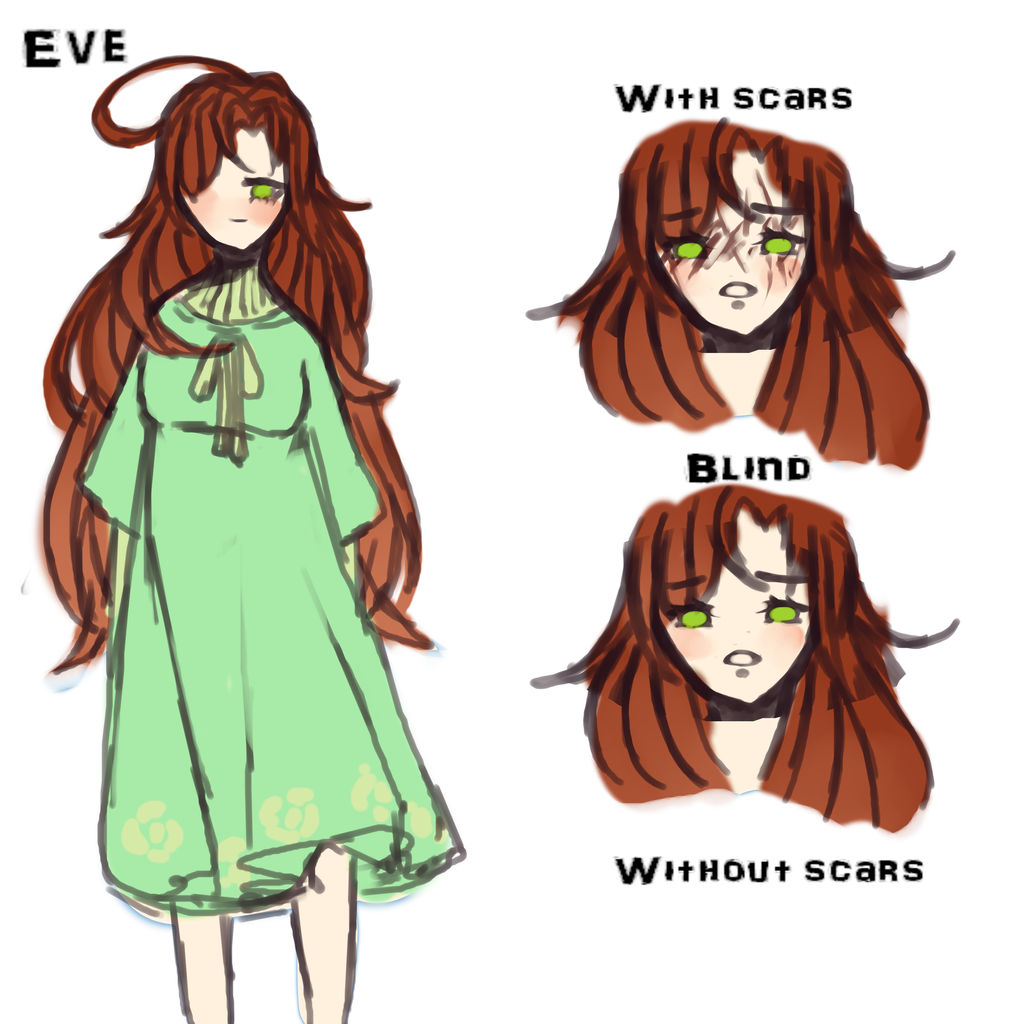 Watch
some sketchy design for Eve !
(first design ->
www.deviantart.com/anjudere/ar…
)
I quite love a lot her previous design but it doesn't suit her story anymore and I wanted to make her look like a gentlewoman/caring mother.
well, basically, who is Eve?
(her story isn't complete and I still work on it so only some details will be added)
Eve is a gentle girl, she quite shy and never talked a lot,
she was worked for a bar when she was younger (19 y/o to 22 y/o),
She was young and needed money.
She wanted to save money to go far from the town where she was born,
far from her parents.
Her parents don't want to know anything about her,
for them, she was a disappointment.
She wasn't able to get a good job, she was clumsy and didn't want to get married to successful businessmen.
____
Eve never had luck with relationships, she's the kind of woman that easily fall in love (not for everyone, but she easily trusts).
When she turned 18 y/o, she ran away from her home (she was mostly thrown out by her parents)
________________________________
(before that she had other relationships)
Her first (really) bad experience was when she turned 18 y/o,
she finally decided to run away from home because of a man that she really loved, sadly not long after he abandoned her and she had to start her new life from nothing.
19 y/o she finally gets a job, in a bar. But because of her age, she tells that she's older, she met a man, older than her (27 y/o).
He comes often only to see Eve.
He's described as a mature man that probably work in a company.
He is funny, he always makes her laugh, he's caring...
A month after they start seeing each other outside of the bar,
even if they consider each other as lovers and that he said that someday he will marry Eve.
When she asked about it, he said that he needs sometimes to solve a problem.
Eve trusted him, and she waited every single day,
one day, the man didn't come.
She decided to come back to her little apartment,
but on her way, a woman was standing.
She looked like a rich woman, wearing a brand outfit.
When she noticed Eve, she walked up to her.
_______
"Is that you Eve? "
"hu ? Yes..but how do-"
"Stop following my husband"


Eve, couldn't accept it, but she had already understood.
"what do you mean ?"
"you exactly know what I mean...I know that he met him in that bar,
even if he told you that he was already married, you continued to harass him-"
"Wh-what! It's not true! He never told me abou-"
"You little sl*t you dare to say my husband lied to me !?"
*she pushed her violently and Eve bumped violently a window*
"..uh....it hurts....it hurts....."
*the woman stepped back*
"t-that's what you deserve.."
[you will have to wait a bit more for the rest]
question : -do you prefer with scars or without scars ?
(scars from the glasses)
___________________________
Oc belongs to me
story belongs to me