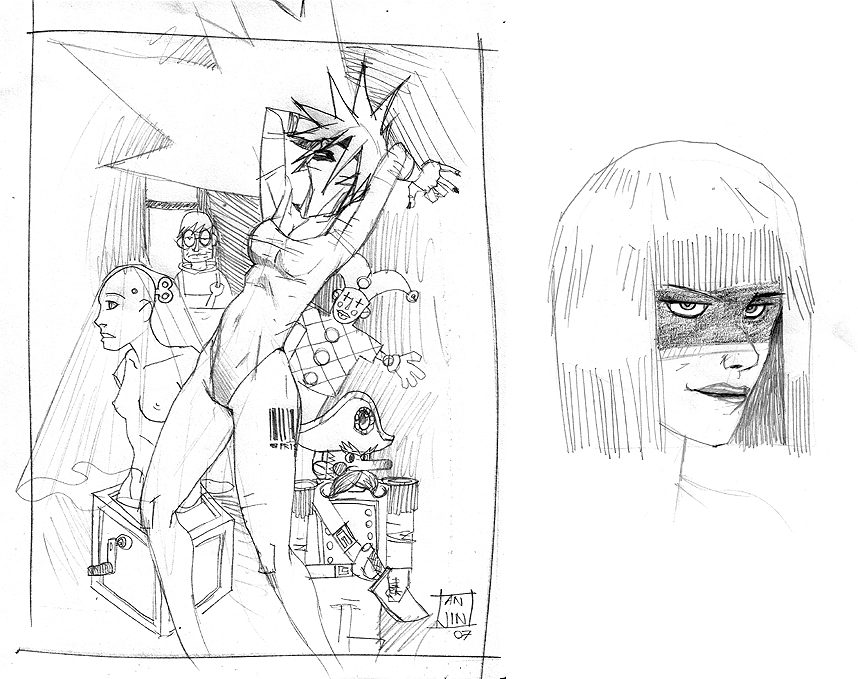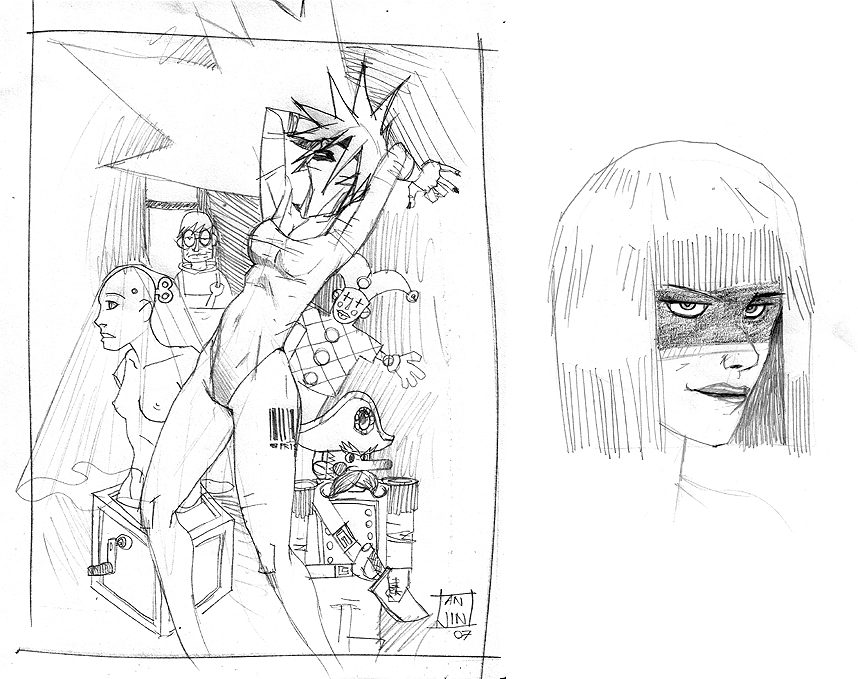 Watch
I drew this during breakfast.
This is Pris from Bladerunner.
I drew her from my memory, no references use here, so be easy on me.

cheers...

I love this! You really captured the essence of her character.
Reply

HELL YEAH! Pris was a freak!
Reply

I totally dig this movie and its visuals.
Do you rember the scene where she got shot in the guts and started screaming and kicking? This was so intense and strange, as if she had never felt pain before. (She really may hadn't)
Reply

she had a bad tantrum! Blade Runner is one of the handful of movies I saw as a YOUNG kid that changed my life...along with Conan, Star Wars, Time Bandits and Brazil.
Reply

Great selection of movies you mentioned there.
These movies left a mark on me also, when I was a kid.
But when I look at'em now, I now really experience and appreciate the massive (handmade) creativity/imagination of those moviemakers.
They where so dedicated to storytelling, which is nowadays often replaced by gore, specialfx, sex and oneliners.
Reply

You said it, but I feel like this is a new golden age of filmmaking...Movies like Sin City, 300, Batman Begins, LOTR, Kong, Kill Bill and what will be the best film ever made: GRINDHOUSE!
Reply

Grindhouse is like seeing two hot movies at once...uhm...waitaminute...
IT IS TWO HOT MOVIES AT ONCE!!! Have you been on the official moviesite, great design and a lotta movie stills....yes, yes, yes.
I totally agree on the "new golden age" thing.
The movies you mentioned above felt like a long needed refreshment of the moviebiz, after a long period of recyling and reusing, my opinion.
Reply

Yeah, and fake movie trailers...one directed by Rob Zombie and starring Nic Cgae as Fu Manchu!
Reply

Sweet!
All I do during breakfast is eat...I'm such a slacker.

Reply

Great sketch.
And all that during a breakfast ?

WOW !
Reply

Reply