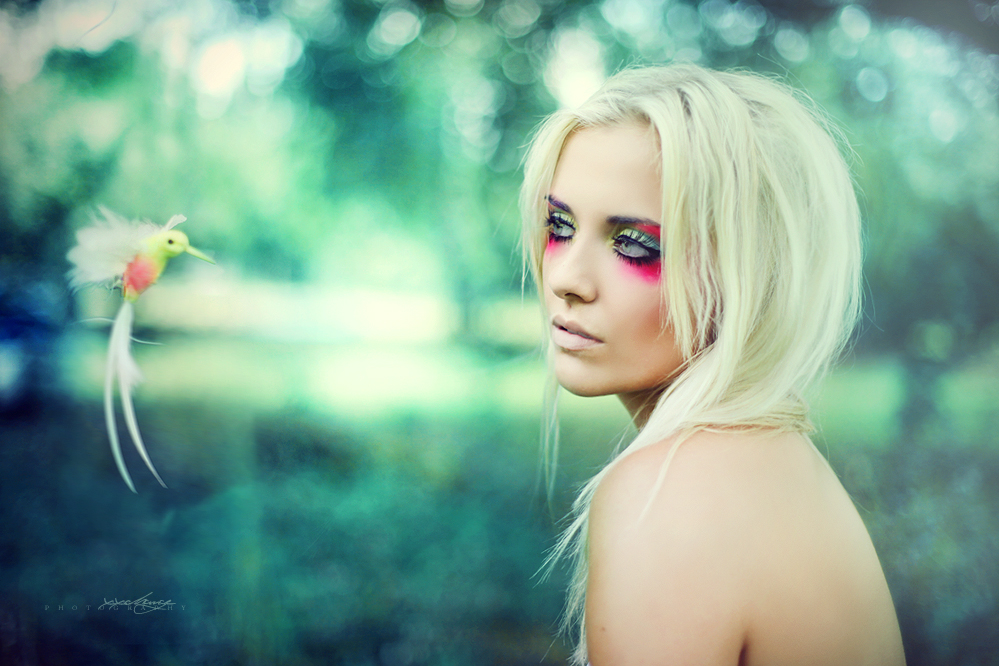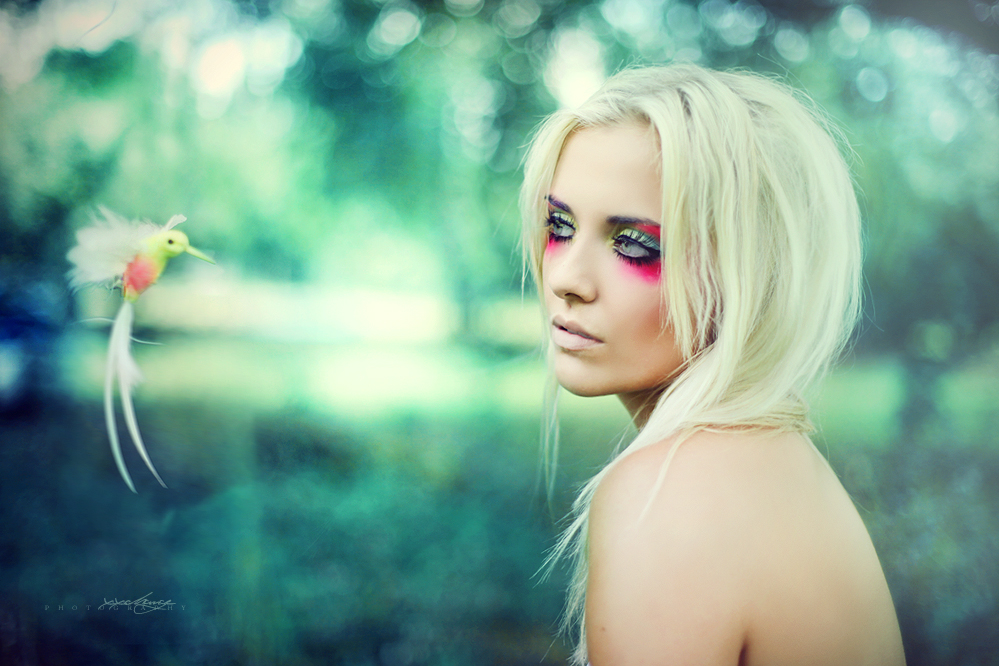 Watch
FULLVIEW!
Behind the scene video:

[link]

I just had such an amazing day

the assistent (holder of the bird

) was

) thank you again darling.
Model is lovley simone. first time i worked with her. She's awesome. will meet her next wednesday again

THE BIRD IS NO MANIPULATION; IT WAS JUST A PLASTIC BIRD!!!
To say the least, this image is stunning. I clicked on it and immediately knew why it had become so popular.
The eye makeup used and the bird's colors really unifies the photo. The use of the shocking fuchsia around the eyes compliments the green background beautifully.
This is quite an original piece as well. You see a few shocking makeup stunts every now and then, but this is much more than that.
The model is not only beautiful, but quite pensive and expressive as well, telling a whole story without words.
The title of this image, Beyond Paradise, is self-explanatory.
Great work!
The Artist thought this was FAIR
73 out of 76 deviants thought this was fair.
Beautiful, stunning, creative, perfection... those are the word that come to mind while I look at this beautiful photo.
Everything about it is nearly exquisite! The contrast of softness and bright colors, with a complimentary tone that balances it all into a vivid light and beauty. The birds (which was very clever by the way) placement is believable and is in her eyesight, making it perfect. She looks pensive and careful as if she doesn't want to scare it away, but is secretly enjoying the creature. Her skin and hair, with that Amazing make-up is what makes it an artistic shot rather than just a style shot. She's gorgeous and your work is incredible and oh so lovely!
The Artist thought this was FAIR
72 out of 74 deviants thought this was fair.