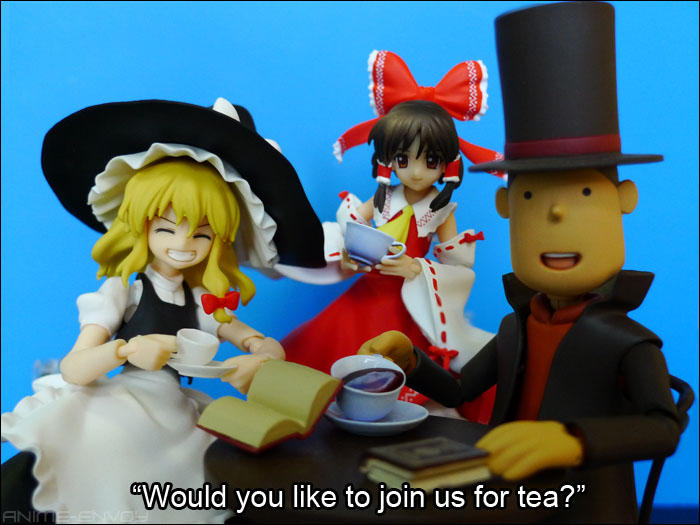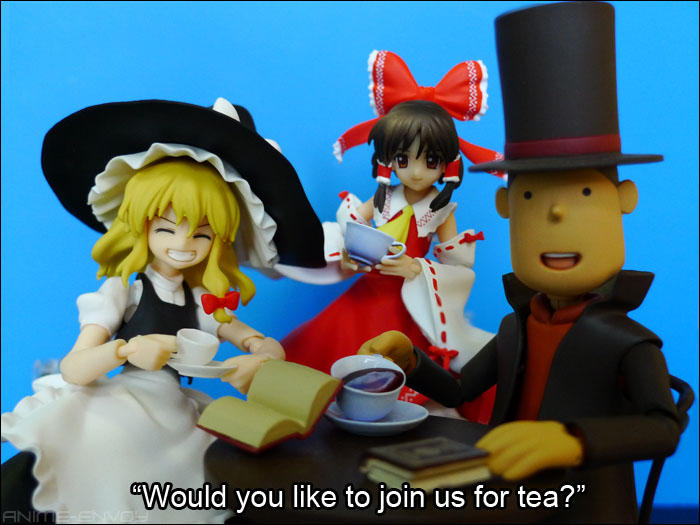 Well, c'mon. The tea won't stay warm forever!

Was planning to make this shot ever since I saw Marisa and Layton had teacups.
And since Marisa arrived this morning.. Huzzah!

Reimu sadly had to do with Layton's spare oversized cup though..

Why Thank you Professor. If the ladies don't mind then I shall take a seat.

you have combined my two favorite games of all time. -massively appluades you-
Reply

If I have to solve a bunch of impossible puzzles then.... No!
Reply

Maybe solve the Rokkenjima Murder Mystery, but that shouldn' t be a problem, riiiiiiiiight? Ahahahaha!
Reply