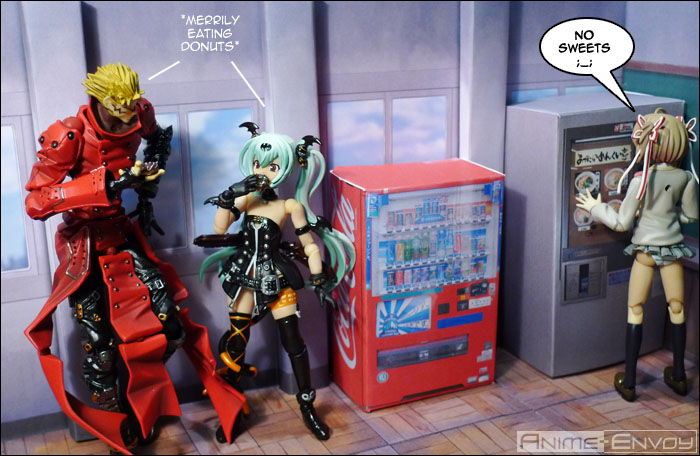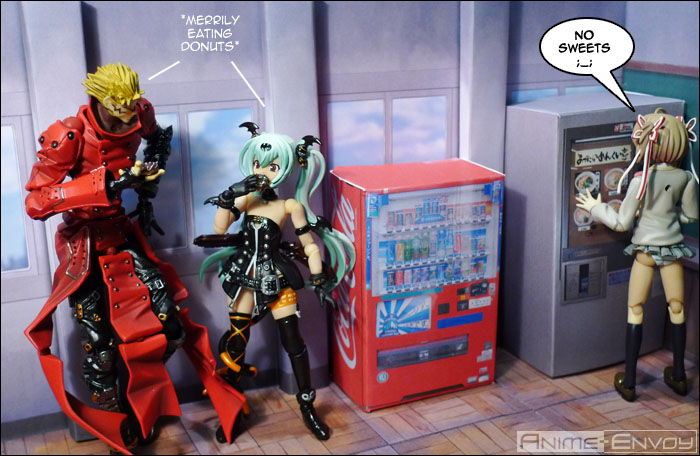 Gave Papercrafting another go!
These walls were originally for a Di:Stage set, but mine were already occupied by other Figma..
And since I had literally a dozen of cardboard boxes in my room.. I decided to go diorama on it and slap everything on a piece of cardboard!

Though I still can't master the folding of vending machines..

These three characters are all lovers of sweets!
Preferably, donuts.

Lighting has also improved, but not quite there yet.
Thank god my camera can turn yellow light into white light.