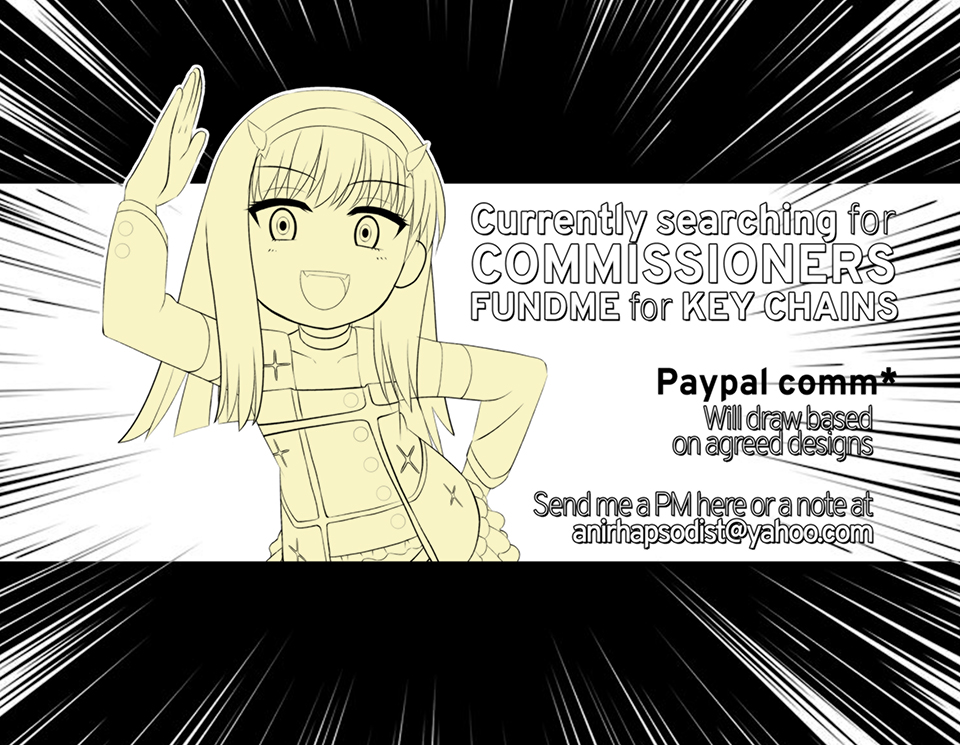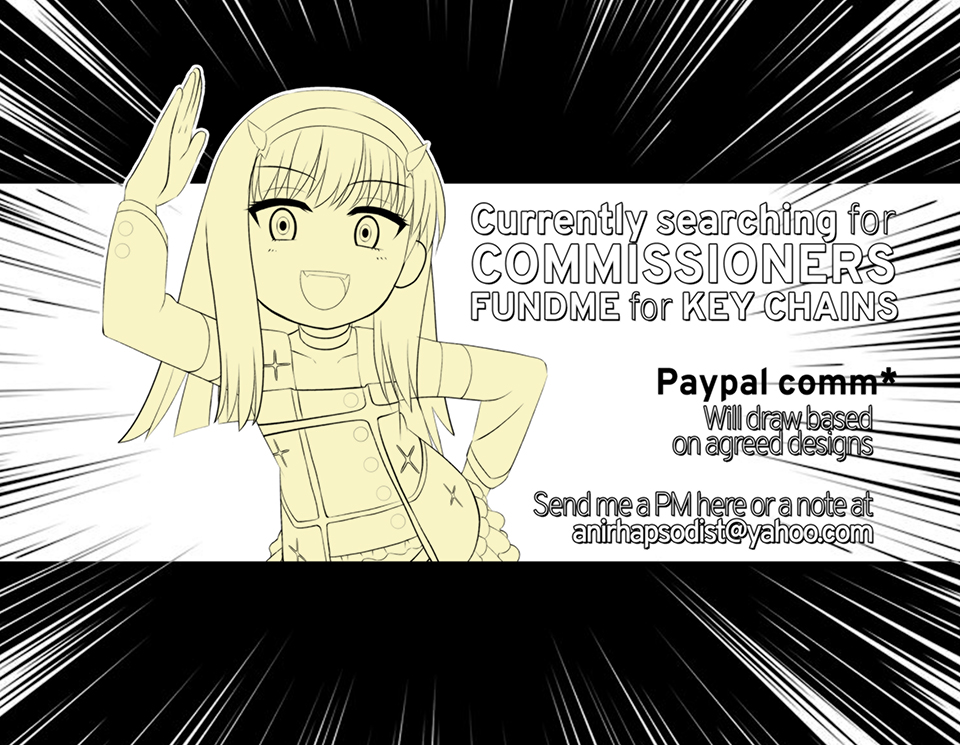 Currently marketing my skills.
I want to make key chains of characters.

The production is not cheap though so I wish to ask help from the community and my friends who still support my art.

Im currently taking commissions. I can draw stuff. Cute ones. Send me a note here in DA or a PM at anirhapsodist@yahoo.com if youre interested.