A few people have asked me this question before, and so I thought I'd cover it here:
Yes
, you may feel free to sell items made using techniques from my tutorials.
No
, you may not claim credit for the idea.
I do not actually make my living as an artist. (Actually I currently don't make a living at all, but that's another story.) I am a zoologist for a living, an artist only as a hobby. I therefore lose absolutely nothing by your selling art made using my tutorials, since I myself am not selling it. However, I absolutely do not allow or condone intellectual property theft. By no means am I suggesting that I do. I require
only
that you give me credit for the idea, and really, that's not so hard.
Furthermore, I do not like to remake things I have made before. It would be really boring to do the same things over and over. I will, however, happily share my patterns and techniques with you so that you may make your own. In fact, I enjoy doing so! Therefore, if you would like something that I have made, feel absolutely free to either make one yourself or commission another artist to make one for you. Again, though, I require that credit be given. (I will occasionally consider remaking things, if you can give me a good enough reason to do so or if it's been a really long time since I made it originally. Feel free to approach me about it, too- I will at least consider it.)
That's all! If you have any questions, feel free to ask.
- - -
Some items currently available at
my Etsy shop
!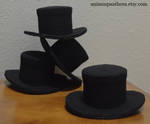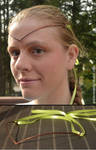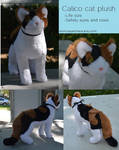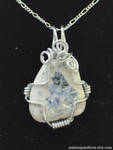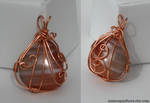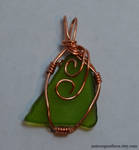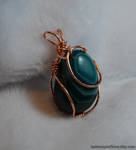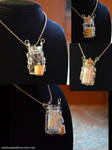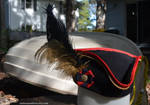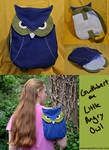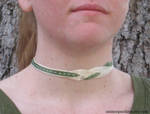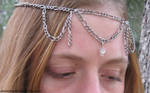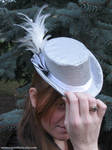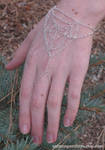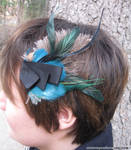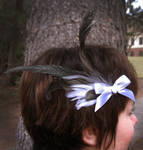 Ask me anything on
Tumblr
!
-
Commission info
(Commissions are currently
CLOSED
)
Current commission/owed art list:
See here
My cosplay lineup:
-Captain Mary Spencer (Trinity Blood, manga version)- debuted Otakon 2011
-Skybax Rider (Dinotopia)- debuted Emerald City Comicon 2013
-Empress Boa Hancock (One Piece, manga version)- debuted Otakon 2013
Costumes in progress:
-Michelle Jocasta (Skin Deep)- 40%
-Amira Hergal (Otoyomegatari)- 5%
-
Future cosplay list
Please support these groups!