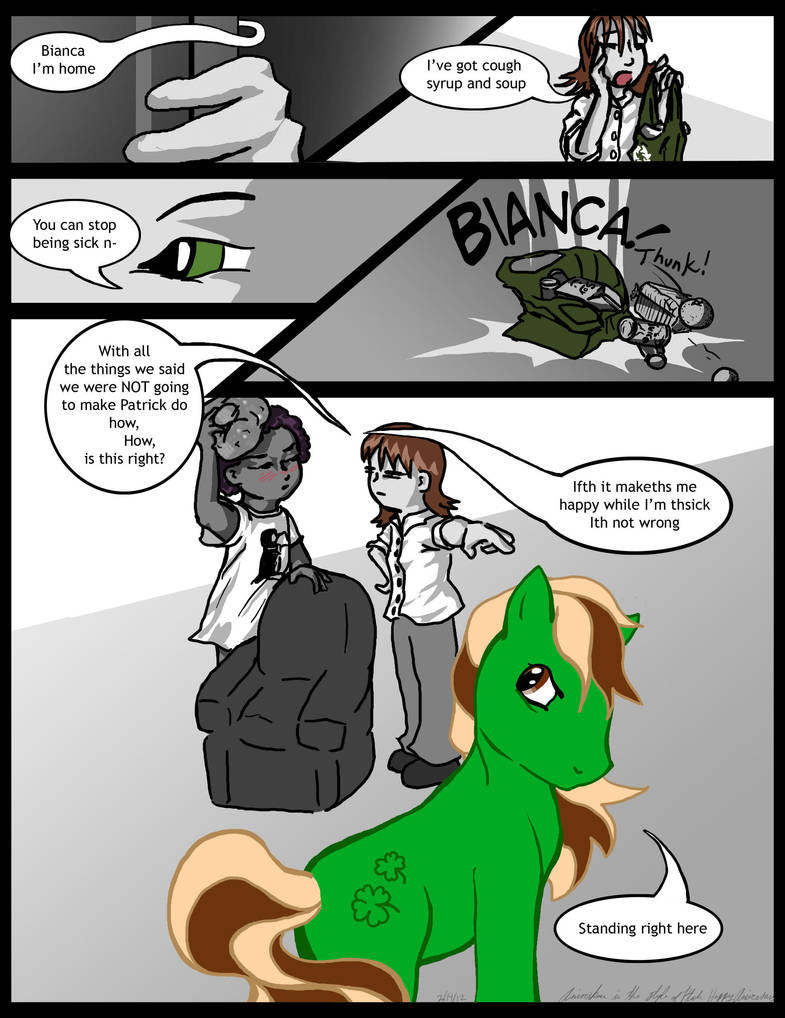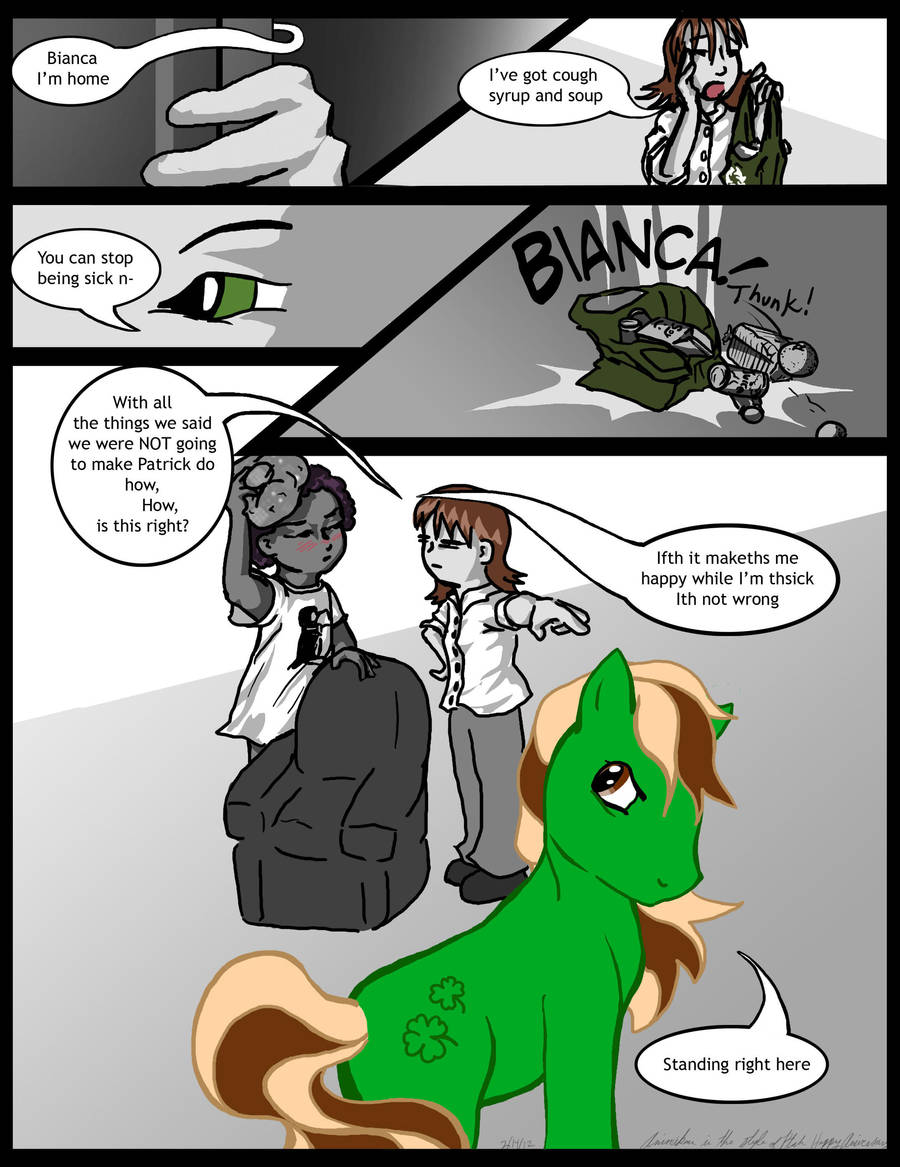 Watch

This is adorable perfection! I love Sparrow looking out for Bianca, sick!Bianca's ironclad logic, and the Otis on her T-shirt. And of course poor pony!Patrick. It's really fascinating to see my style as rendered by someone else =3

Thank you!
Reply

Knew you'd catch that

! Geekeries are like comfort food, they help you feel better when you're ill.
I don't know how you draw these so fast, this had to have taken six hours, respect!!
Reply

Sidenote -- to be a guest strip, it would have to be scaled down to 760px wide or less when posted.
Reply

A canon strip can certainly take that long XD Especially if there are complicated backgrounds.

You didn't mention, but can I use this as a guest strip?
Reply