PayPal-Commissioners Monthly Feature



We are a group dedicated to exposing artists who are accepting or in need of Commissions with Paypal-based payments. We hope to also serve as a consolidated database of artists accepting these commissions, for the ease of potential buyers.
Every month,
PayPal-Commissioners
chooses 10 members at random--or those who are suggested by other members and deviants--to feature in a news article.
Kriddles

Inspired by music, friends, and day-to-day observations

Aspires to own her own business some day, to make a living doing what she loves
Chronos-Lantern

Prefers working in color

Enjoys drawing manga/anime-esque styled human or furry characters, however has the ability to draw more realistic animals and monsters as well

Works mostly in Digital media, but is also skilled with markers
:thumb197280452: :thumb259553622: :thumb215163351:
Otoyomi

Freelance Illustrator/Game artist

Enjoys drawing anime/manga-esque style works

Currently working on a visual novel, and has drawn manga pages before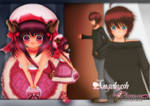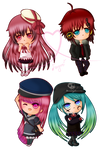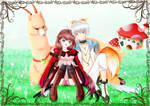 TimeFox7

Deals primarily in digital art; enjoys drawing Sonic-style characters as well as anthro

Currently taking college classes to help improve art, and is learning animation
:thumb259438219: :thumb254278238: :thumb214845024:
Janscyther

Loves to draw with unique anatomy and physique

Enjoys drawing wingless dragons, among other animals as well as human chibis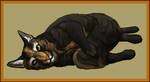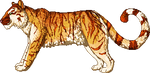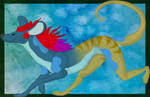 Yas-mi-ne

Visit
this journal
for more information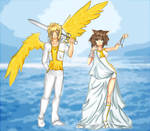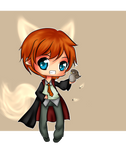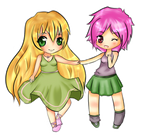 Grimmybearz

Enjoys online games, and painting landscapes

Favorite visual artist: Toulouse Lautreu

Works with Acrylic paint, watercolors, digital, 3D modeling, sculpting, ink & pen, and more
:thumb261958658: :thumb260286341: :thumb259606700:
MadzSan

Works traditionally most of the time, but will use digital means when necessary.

Uses copic, touch, and le plume markers, along with various inks, paints, and colored pencils the most

Enjoys adding color to pictures whenever possible as well as setting soft, romantic moods
xbamfan
:thumb257428688: :thumb251827603: :thumb257166268:
Foltzy

Loves drawing manga, fan-art, and fantasy

Studying art from the mail-in Art Instruction Schools

Commissions range from computer paper to 18x24 posters.

Artist's note: I'm a big softie for Pokemon commissions so I usually give discounts on them.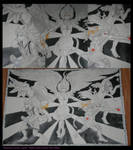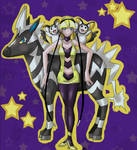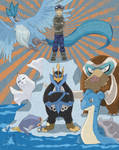 Feel free to join
PayPal-Commissioners
or just spread the word. We will continue to work hard to expose you and your art!
Look out for next month's features!
Thank you for reading!
Please show your support by faving this article!