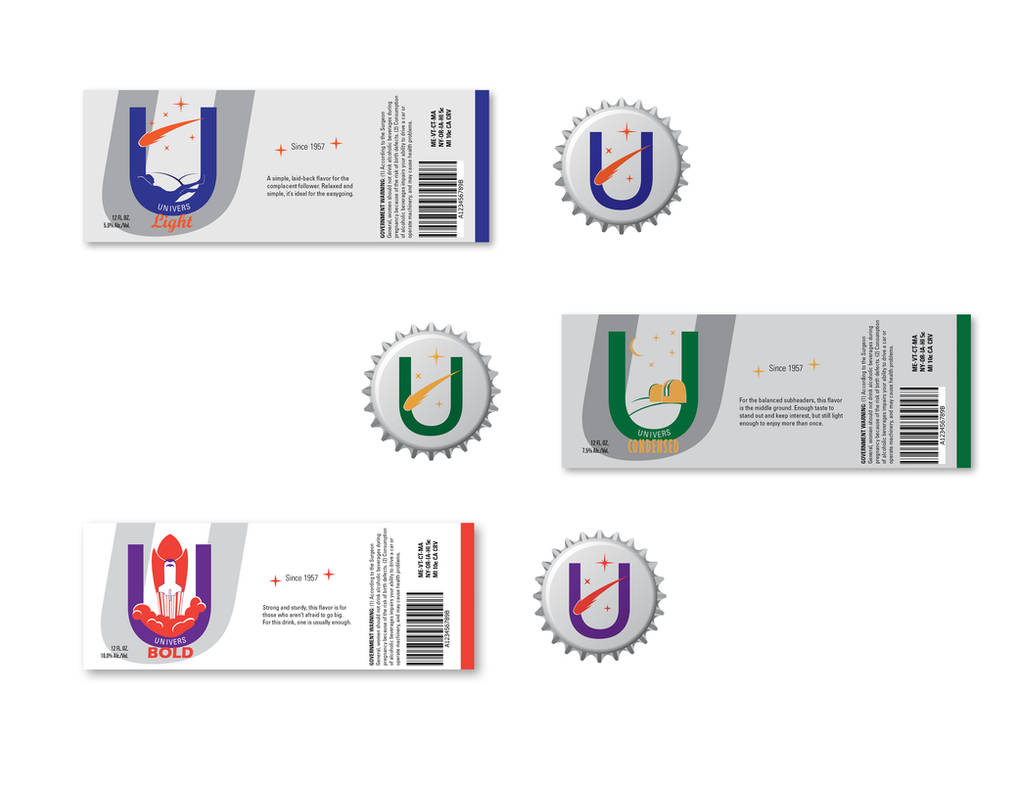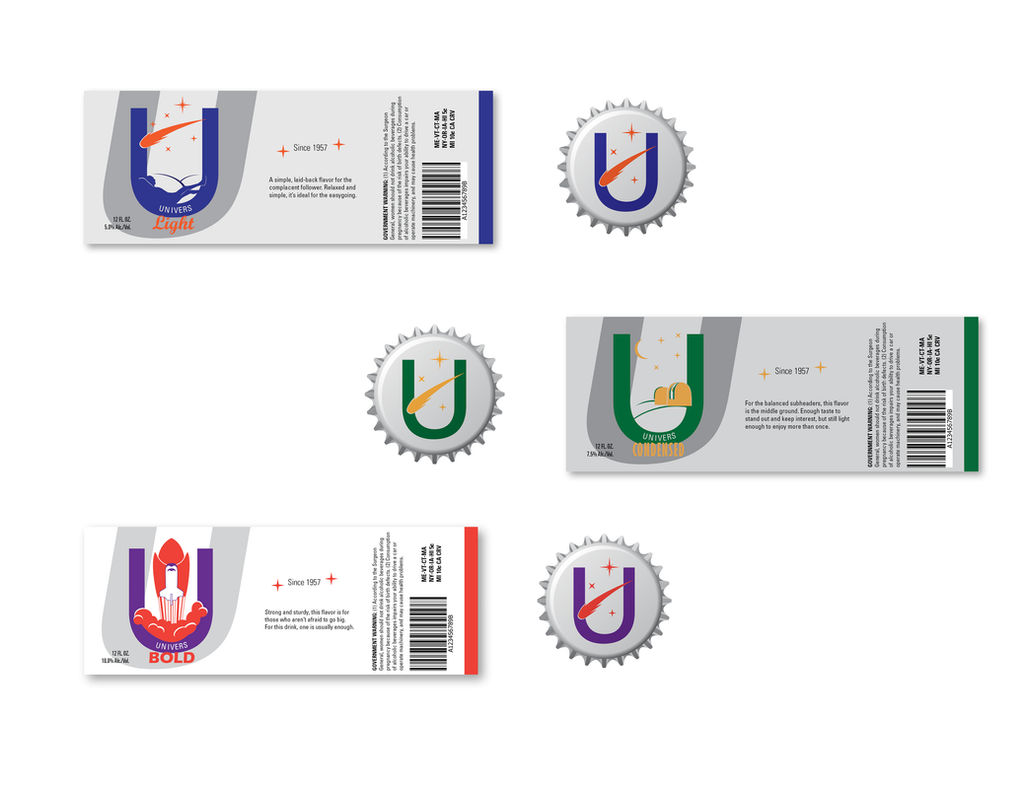 Watch
This was the final assignment for my Advanced Typography course at GVSU.
For this assignment, we chose a type family to turn into a fictional brand of beer based around at least three styles within that family. I chose Univers Light, Univers Condensed, and Univers Bold. Here are the full label designs along with some examples of the caps that would be used for the bottles.
Feedback is always welcome!