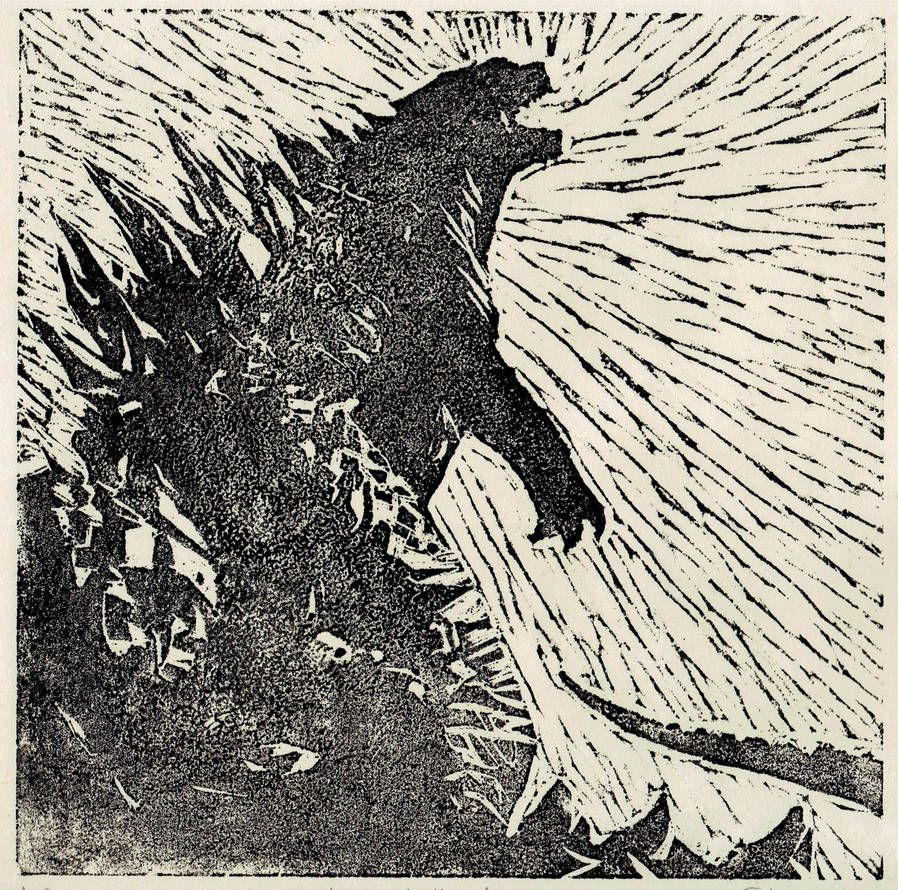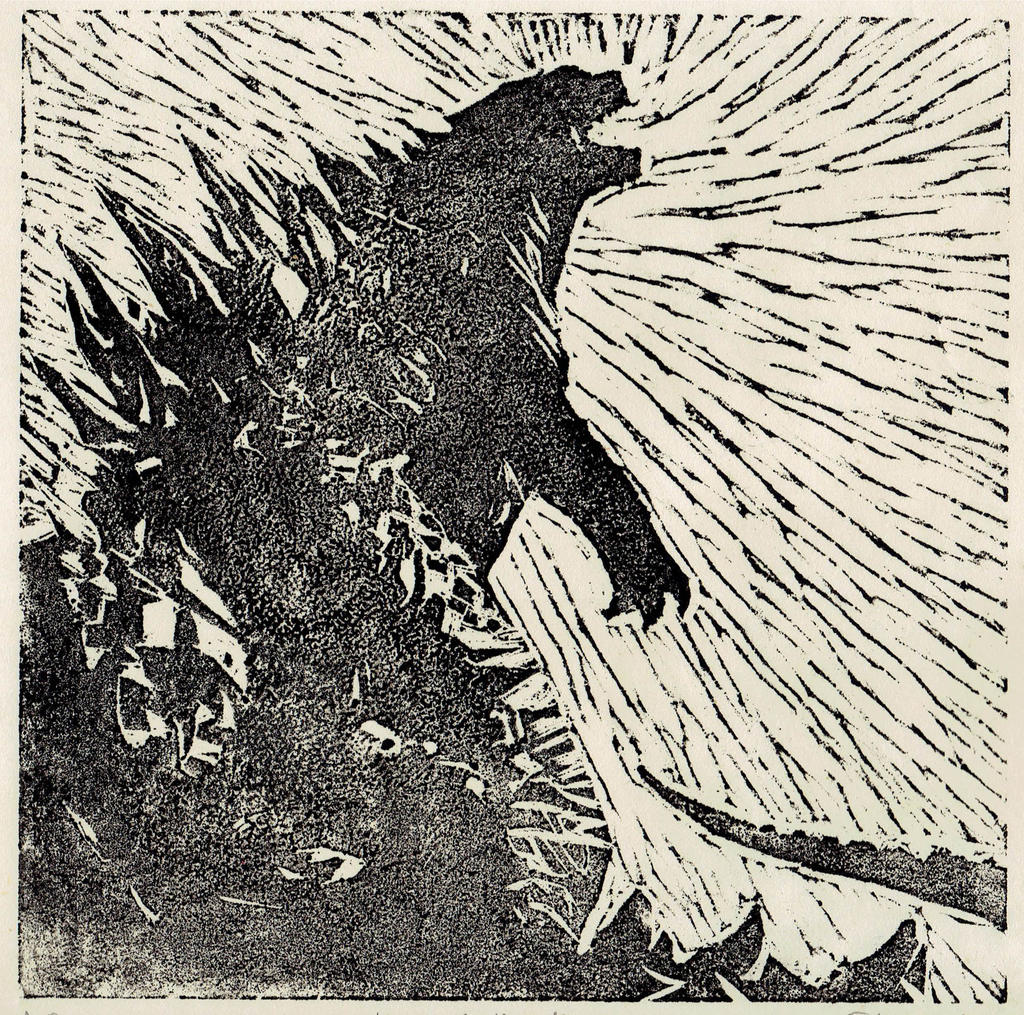 Watch
A woodblock print featuring an icon that, in this case, is both nostalgic and recent. Godzilla had an amazing reboot in 2014, and I couldn't think of a better silhouette to recreate for this project. I love how it turned out.

Hope you like it, too!

Godzilla (2014 incarnation) is property of Legendary Pictures.