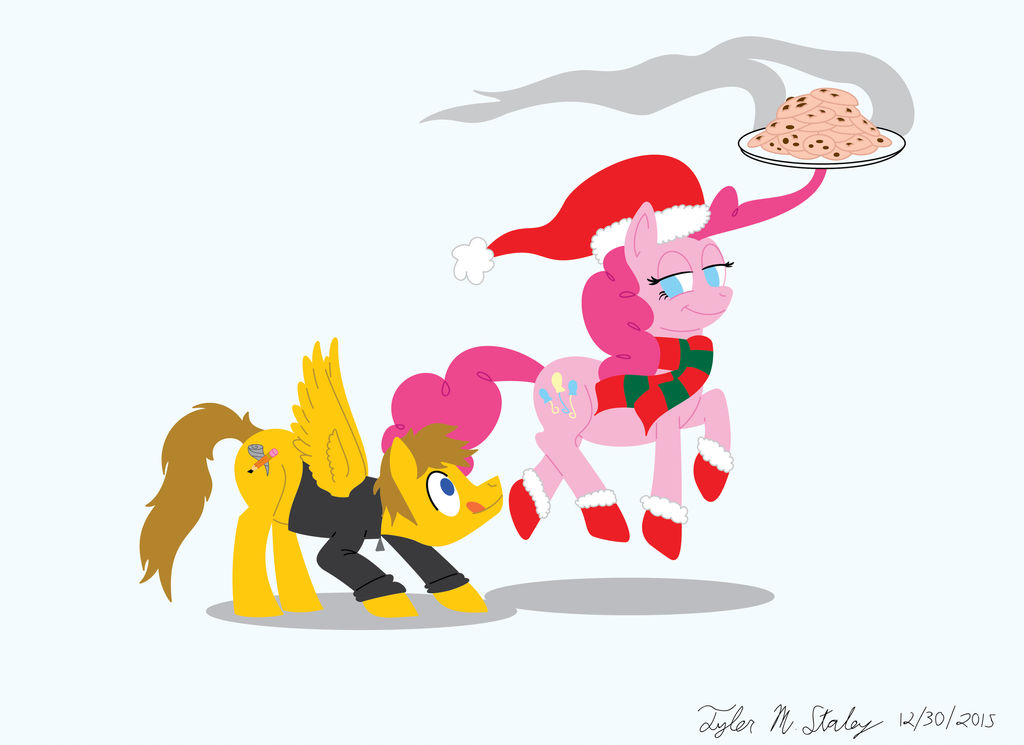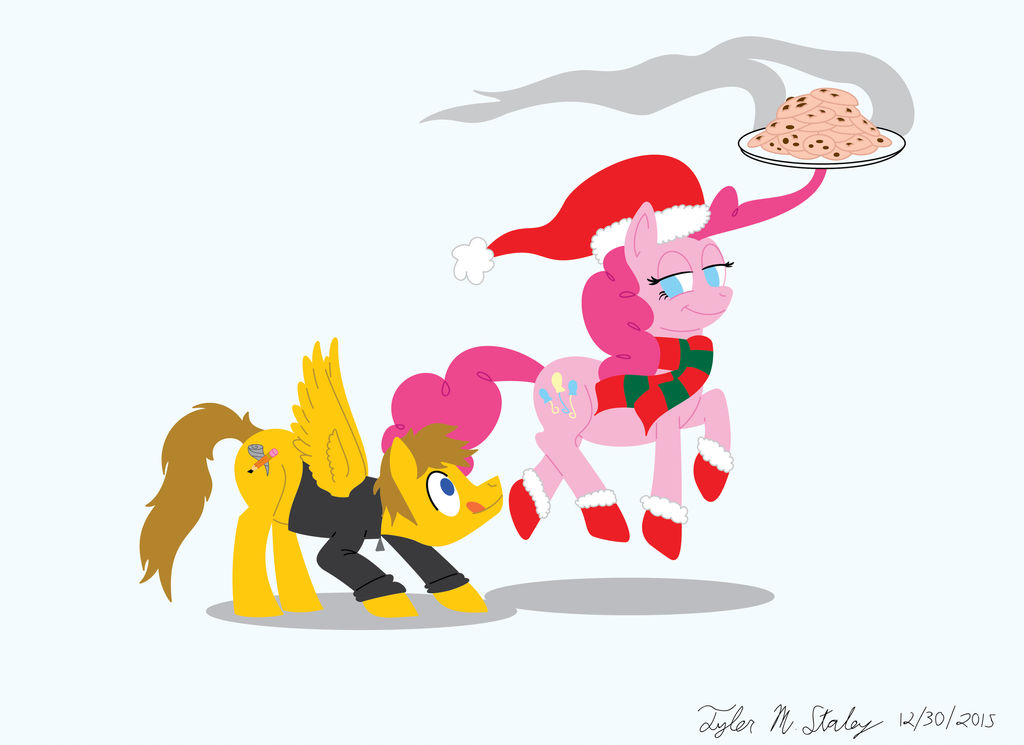 I know, I know, it's well after Christmas, but I'm still in time for the New Year!
Though it's not my favorite holiday (that award goes to Halloween), I still very much cherish the Christmas season. Family, friends, memories and fun abound.
And what's the best part of these holidays? The sweets, of course!
And, like myself, Tempest Sketch has one heck of a sweet tooth. No one indulges this obsession of his more than Pinkie Pie, though she still keeps her parties at the top of her priorities list. Hearthswarming Eve is no exception, and here she has baked a fresh batch of chocolate chip cookies (Tempest's favorite) and is in mid-transit to the party scene. I don't know if it's fortunate she passed him by on the way... it's tough to get between him and fresh-baked chocolate chip cookies. However, let's face it, Pinkie can easily outmaneuver him.
Maybe she'll give him just one? .....Please?
Happy Holidays, Merry Christmas/Hearthswarming, Happy Hanukkah, Merry Kwanzaa, and a very special Happy New Year to everyone! Hope 2016 will be another year to remember!
Tempest Sketch (c) AnimeVeteran
Pinkie Pie and
My Little Pony: Friendship is Magic were created by Lauren Faust and is owned by Hasbro.