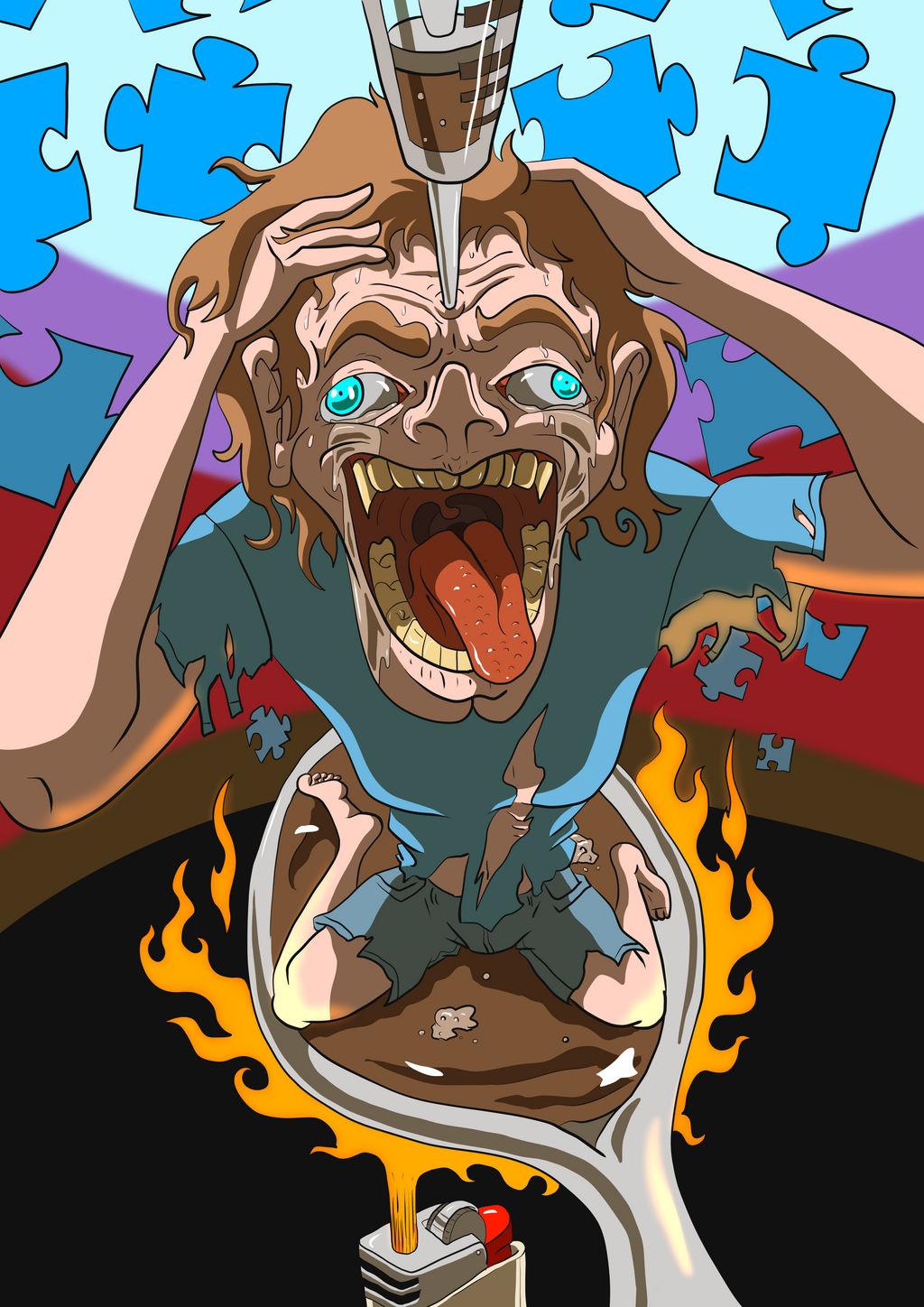 Watch
I'm selling commissions! Find more here:
www.animerrill.com/commissions
----
"
There is a game I play
Try to make myself okay
Try so hard to make the pieces all fit
Smash it apart
Just for the fuck of it
Bye bye oooh
Got to get back to the bottom
Bye bye oooh
The big come down isn't that what you wanted?
Bye bye oooh
Find a place with the failed and forgotten
Bye bye oooh

Isn't that really what you wanted now?
'"
- The Big Come Down by Nine Inch Nails
Over the last year or so I've really fallen in love with Nine Inch Nails. Like, I guess I always kind of knew about them, but except for the song Closer (just because it was used for the intro to Se7en) I didn't actually know what their music was like. I think The Fragile really changed my mind to them, because it really is a wide range emotionally and musically... plus it's a double LP which makes it great for long rocking out sessions. I find that originally when I listen to NIN albums, I always like the first half of the album the best and get bored with the second half (Mr. Self Destruct, Heresy, Closer on the Downward Spiral and Somewhat Damaged, The Wretched, We're In This Together, and the title track off of The Fragile) but eventually like... either some kind of emotional shift happens in me or I finally go through something that gives me a new perspective, and then the rest of the album kind of opens up to me. This is the song that originally did that for The Fragile, somehow it's just such a desperate and upsetting song... especially the line "Try so hard to make the pieces all fit, Smash it apart, Just for the fuck of it" really got me when I first appreciated this song, like I could really relate to it at the time.
When I came up with the idea for this, I was really strung out (not on heroin or drugs tho, lmao) and for some reason this image came to mind. I think the thing that stuck out the most to me is I'm not sure whether he's being injected or the syringe is siphoning the liquid out of him...
----
Commission appraisal:
(This is essentially totaling up what this piece would have cost had someone ordered it from me, just for reference)
* Sketch: $5
* Lineart: +$5
* Base Color: +$5
* Cell Shading: +$5
* Background: +$10 (simple surreal background)
Total = $30
I'm selling commissions! Find more here:
www.animerrill.com/commissions